As Hong Kong is one of the queens of street food, today I present a very Street dish, but Italian. They are called supplì and Rome are taken down the street. The Romans called it also telefonino, because when you open them in half, formed a cordon of mozzarella from one piece to another. When they cook the risotto (see another recipe here), they are often leftovers that last time formed as a paste of rice. The probe in Blockhouse, in an auditorium Madrid (the new gastronomic space of the capital), and I liked so much, that I have not stopped to make them at home. Don't hesitate to try them as you go through the capital.
These leftovers are what they use to make the supplì. My son says that it's a shame because the risotto itself is terrific, and that if it out is eat risotto as is, but my I think a starter or very original and delicious snack that will surprise your guests. At all? Good to all, the Romans surely not!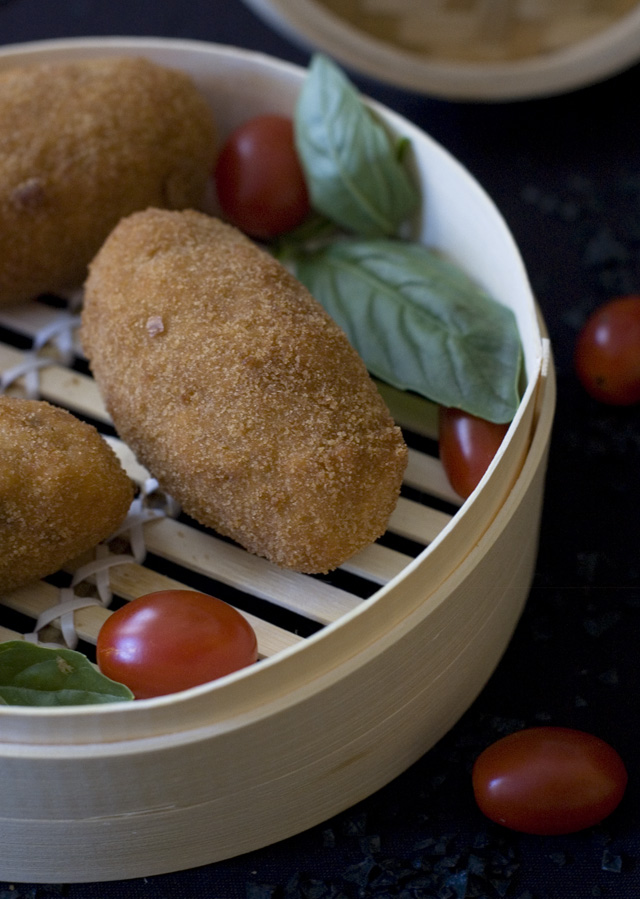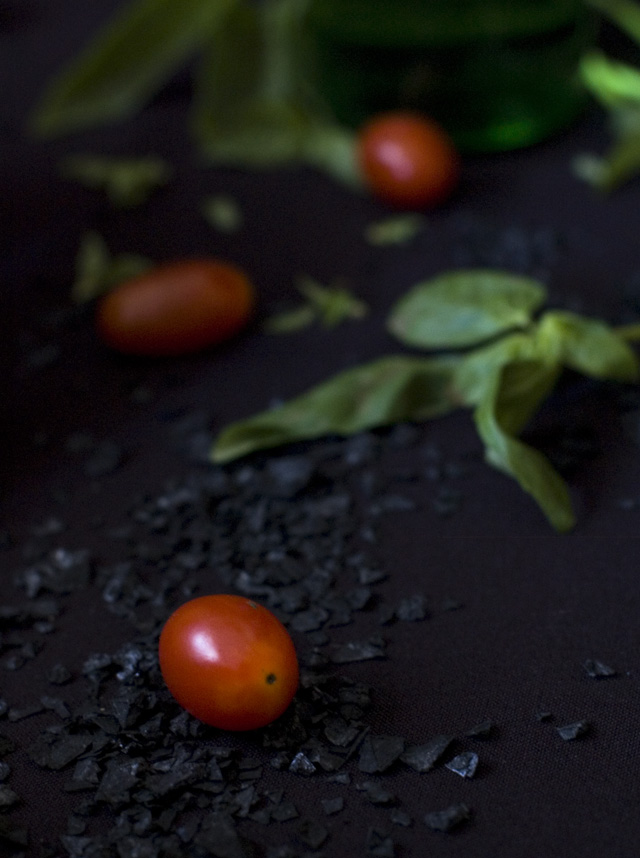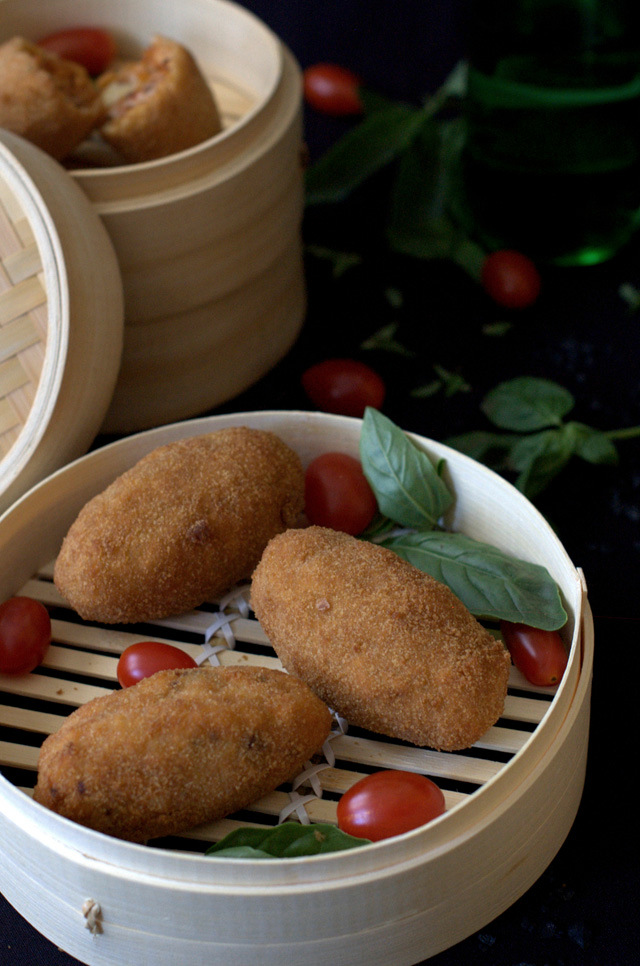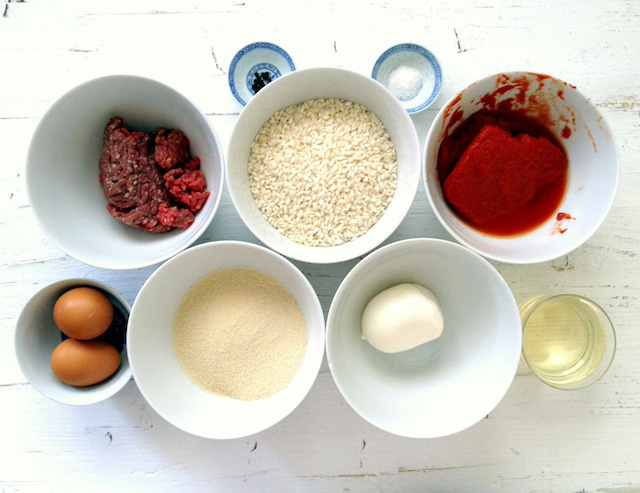 Ingredients
400 grams of rice (preferably Superfine for risotto) €1.10
300 grams of tomato puree (I use passata which is that Italians are used. Sold it in specialty stores and Makro) €0,50
1/2 onion €0.20 1 garlic clove €0.10
200 grams of meat minced 1 glass of white wine €1.20 €0.40
1 l meat stock: you can use water and add two cacitos concentrate of beef with the same effect €0.52 €0.03 salt
black pepper €0.15
1 mozzarella €0.95
bread grated €0.30
Oil for frying 1.00
2 eggs €0.22
Total, €6.67 divided among 12 large units that we will do with these quantities, go to €0.55 unit. Do you know an incoming richest and cheapest? That not?
Directions
1 low saucepan, put to poach the onion with the garlic.
2. Add the minced meat and FRY until the meat is nearly done.
3. then add the passata or tomato and freís until everything is well done and the tomato water has evaporated.
4. at this point, add the rice and toss well. Add the glass of wine and let simmer until it absorbed all the liquid. Move all the time so that the rice release all the starch and is so creamy. Lower the temperature wing half power of our in vitro. If tins using gas, will go down it to medium-low flame...
5. Meanwhile heat our calo of meat.
6 go by adding the broth with the help of a saucepan, making sure that water is absorbed completely each time before adding broth.
7. when the rice is ready and all the broth has been absorbed, pass into a container and let cool completely for at least 3 hours. In this way we will achieve that rice is compact and we can form croquettes.
8. beat the eggs and cut the mozzarella into small rectangles.
9 take a handful of rice with oily hands and put in the Center a little mozzarella from closing in such a way as to give an oval form with rice balls. I use a spoon to ice cream all supplì me out of the same size.
10 pass each croquettes first in egg and then in bread crumbs, careful not to break them.
11 well heat the oil and cook the rice balls until they are well browned. Move to a plate with a paper towel to remove excess oil. Serve warm.
Tips and Tricks
Although the Romans take the supplì mainly ragu, try to make them your favorite flavor: get the risotto with mushrooms. You'll get a few delicious supplì
If you don't want to eat them all, freeze them and fry them when you go to eat them.
Bread twice each suplí. You will thus avoid breakage to fry them and are even crispier.
This dish is like a risotto, so I am going to recommend a Rosé which is with what more I like to accompany this type of rice. Choose it today is a wine of the Penedès Winery René Barbier. Bottle €2.99.