"Never lose faith. The best beginnings come after the worst end"
Undoubtedly the recognition of the authenticity and quality local products is something laudable and necessary, and get the recognition of the same inside and outside your environment, even more so. This work is that is developing Sabor a Málaga, among other places, in the Salon de Gourmets Madrid, where he bet as a gold brooch, for the vindication of the quality products of the land worked by the renowned chef Jose Carlos García (Restaurant Jose Carlos Garciawith one Michelin star and two Suns Repsol) and where in addition, three Malaga wineries were awarded in various competitions.
A magnificent chance to teach that, when there is quality in production, combined with the creativity of Jose Carlos, may be the product and authentic high cuisine. The Show cooking and pairing "Imagining flavors of the Costa del Sol" It is based on four different proposals, and a series of curious snacks with more than one nod to Earth, paired with different wines from the province.
The dishes prepared by our chef live were:
Mackerel in two firings, pickled cucumber and bean mustard with extra virgin olive oil paired with Murex craft beer, from the Axarquía, and made with sugar cane.
Spectacular Salmonete cream of cauliflower and gnocchi of potatoes to the Muscat wine; together with a Baron de Rivero white Chardonnay wineries Malaga Virgen 2013
Kid Malaga sucklingwith its juice to wine red, along with potato blinis; that on this occasion he paired with got Luner 2010 Bodegas morosanto (Petit Verdot, Cabernet Sauvignon and Syrah varieties) round
For dessert, combining Biscuits and carrots from the garden Malaga, citrus, almonds, and mango; paired with a spectacular Aliquindoy wine, from Moscatel grapes of Alexandria 100% with grapes from Alhaurín de la Torre.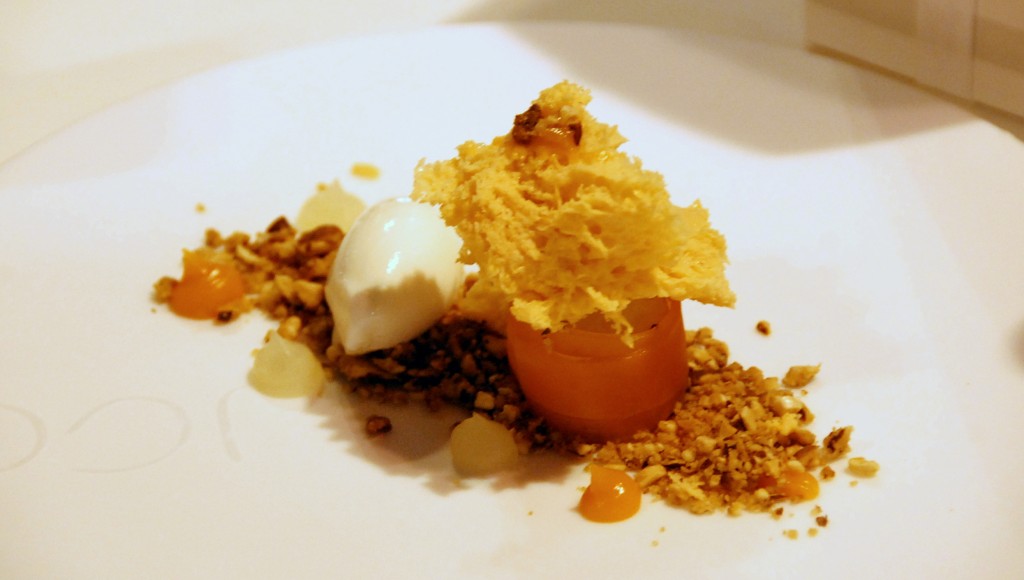 And snacks: Salty polvorón of pipes (the first salty polvoron which I tried); his version of new street almonds... "Ay!... that rich!"; Crispy lettuce with dark yoghurt, and one return more: Ajonaranja (instead of Ajoblanco)
Beyond the show-cooking, and route that we took over later to try and enjoy the covered products under Sabor a Málaga a large group of good friends bloggers of Madrid)Direct stroker, guide Repsol, Lazy Blog, Kitchen Boutique, Celina Catering, Carmen Rezetas, Gastronomoymas, CocinayAficiones, Acibecheria, Pupilas Gustativas and SugarGlass), I keep the good reception that the food had, tasting and checking first hand the quality of the products of Sabor a Málaga. We have much more to offer than our tasty spices and fried fish.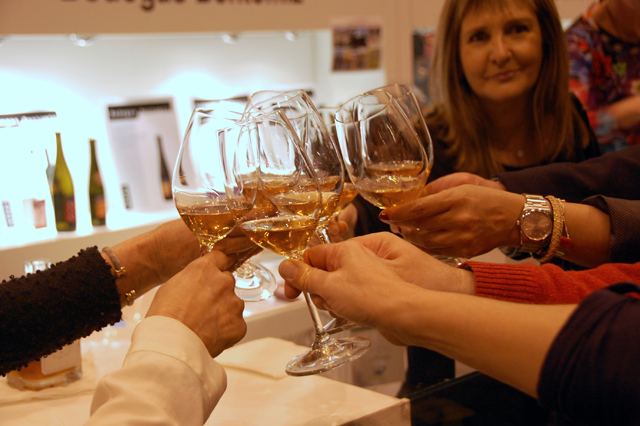 Oils in the highest quality wines innovative and very renowned, ajobacalaorich kid Lamb, products of the pigSuper cheesebeers, chips, olives and pickles, bread, mango and jams, raisin, marrons glace and sweets took a clean sweep the room. I leave HERE a link with all 39 producers and their reference websites who attended to offer first-hand its product offerings
The wines D.O. Malaga and Sierras de Malaga played a fundamental role, Tagus oak 2012 wineries excellence was awarded at the international contest wine and woman 2014; and the Moscatel Don Salvador (Malaga Virgin) and Victoria no. 2 (Jorge Ordóñez & Co) have been two of the wines that have achieved the maximum score in the League 99 awards of the XXIX Edition of the Gourmet Guide.
I leave the link to the overview video of the Show Cooking explained by the same Chef: