"There is nothing so daring as ignorance"
One of my favorite streets of Madrid street Fernando VI. This street, which for a long time as well as the entire neighborhood plunged into a decadent atmosphere, is from a few years ago, one of the most comprehensive in the capital. In its 270 meters welcome some of my favorite shops in Madrid, some recent and some great slab, which today will tell you.
The Hortaleza Street, separating the start of Fernando VI Street Mejía Lequerica (locals never talk of the streets as such, they refer to them only with the same name) at the end of the street is Bárbara of Braganza which continues right on the Plaza de las Salesas.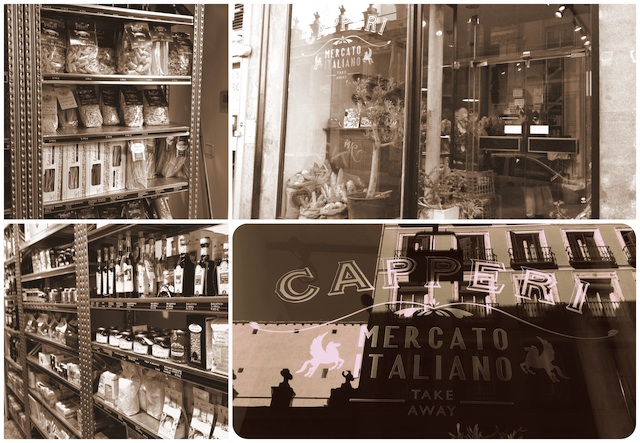 For the pasta lovers can not miss on number 2, a visit to the store Capers Gourmet. They began in a tiny room where sold mostly pasta and hard semolina, but now they have a local with all kinds of variety of Italian products. The fresh pasta, however is still the best that there is in Madrid.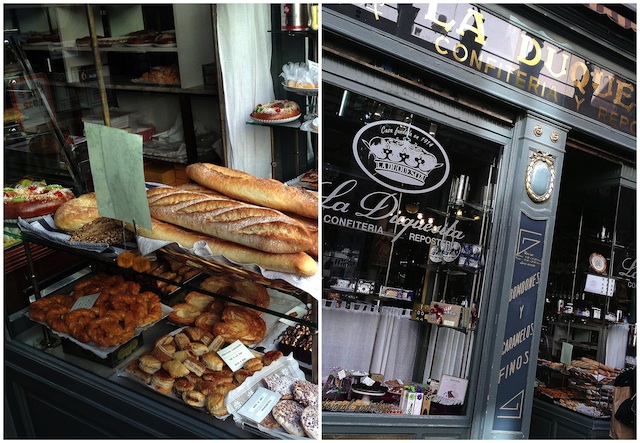 You have very close, pastry The Duquesita. Founded in 1914 has maintained almost unchanged its passion for sweets and chocolates. The Queen María Crisitina used to order their chocolates there. Inside of wood with an Alabaster doll takes us back to the past surrounded by their cakes, one of the best in the city, and its artisan sweets, as pestiños, Gypsy arm or the Christmas twisted roll of Kings which was taken until almost the end of January in Madrid.
Number 4 is the Basketry Saigon where can you find thousand types of baskets, furniture and boxes of wicker and Cattail and where also made arrangements of this type of furniture.
Number 9 of the street you will find a very peculiar florist. Cacto-Cacto, as its name suggests, is an especiallizada exclusively on cacti. You can find them in all sizes, shapes and colors that you can think, even from some who you imaginaríais not ever.
At the corner of Calle Campoamor have The Patio de Lucasan ideal venue if you caught the hour of the aperitif in the area, where you can snack sitting on high tables just in front of the Palacio de Longoria, beautiful building headquarters of the SGAE (General Society of Spanish authors).
One of the last stores to join this street at number 12 has been Do design. In a beautiful place of vintage airs we can find designer objects, household utensils and fashion and all in a very pleasant environment. Its warm and original décor would place us the same in a dining room in the countryside of the south of France as in an English backyard. Its owners, in addition to very nice, will help you to find that original gift (everything is very handmade) and perfect with which you will be safe. Echo clothing, original accessories and rice paper tape of a thousand colors!!. My undoing. A shop where it is impossible to enter and not bite something because it also has no expensive prices and you can have a coffee reading the newspaper overlooking the street!!.
Another place that you can not miss at number 23 of this street is Mamá Framboise, where Alejandro Montes (internationally recognized master chocolatier) and Pablo de Tarso López-Palacios will make you lose your mind with their delicacies. Open since the summer of 2011, it is "the French pastry shop of Madrid" and a pleasure for the senses, its colorful macarons, its French pastry and its butter pastries you will love, but among all the wonders I recommend a super original: a de chocolate pizza. Will it have to ask to sit in one of the tables (all different like the chairs), and they take to serve her 20 minutes but I assure you that the wait will be worth when they serve you a fine brioche covered with a chocolate nougat with almond crumble. It's spectacular!.
A little later, just on the corner of Argensola, is one of the stores Madrid fashion icon: Yube. Shop multi-brand where you can find clothes from designers such as See by Chloe, Virginie Castaway or Alvarno, all a temple of fashion fashion and mixes most daring (although for my punishment already not sold the Citizens of humanity jeans...!).
Campoamor and Argensola streets are plagued with stores focused on fashion and art. The environment is the most cool of the capital, to Barbara of Braganza and waffle which I'll talk about another day because they deserve to spend much time.
I hope that on your next visit to Madrid you bother to visit it because as you can see... it's a very complete street!. But now a lemon cake bundt to regain strength after this walk.