These gluten-free pancakes have me crazy. I recognize that you obsessed me pastry and or there is nothing I like more than baking bread or cakes, cupcakes or cakes at home. I love to spread that passion and be that often but I'd like to make the recipes don't can, you gluten-free, because you can not use flours I use normally.
So, at the request of many of you, I have committed to make rich and delicious recipes without gluten. That can all share at home even though we have some fascism or allergy but they are super tasty and are well-rich. And these pancakes gluten comes in addition to recipes for celiaquines.
The look of these tortittas think that he speaks for itself. Fluffy, it took me to come but I got it. And they have many boyfriends whenever I prepare them. The only difference I've noticed with regard to other pancakes that I do with my mother's recipe, is that these are very rich at the time, but the next day is no longer rich ta. With them made a pudding: I put them in a mold, I covered them with a mixture of eggs, liquid cream, vanilla and sugar. Bake for 25 minutes, it came out a delicious pudding.
Anyway, I think you will love, especially to wheat not feels very good. Let me know!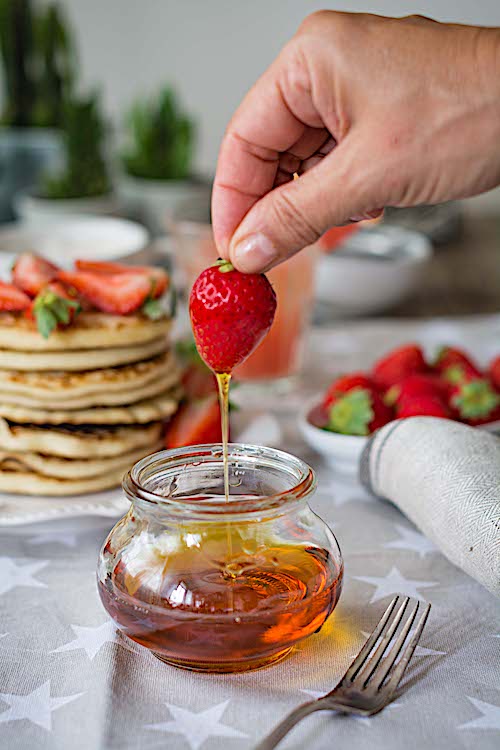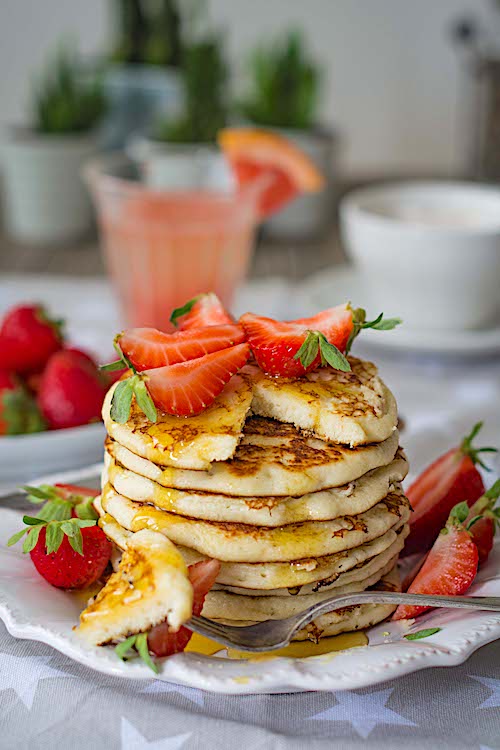 Ingredients
125 g (3/4 cup) rice flour
30 g (1/4 cup) of coconut flour
40 g1/4 cup) cornstarch
1 pinch of salt
2 tablespoons agave sitope
1 egg
250 ml buttermilk
2 tablespoons melted butter
1 tablespoon baking powder
60 ml of milk
Directions
Mix all ingredients in a bowl and beat bine to mix without lumps. I helped me a mixer arm (mini-first), and the mixture was perfect.
Put to heat a frying pan. To my I like to use non-stick spray, but you can usr a little butter or oil.
So that all the pancakes come out equal, the secret is that you use some measure: one spoon of salsa, or like me, a small measuring cup.
Let Brown until the surface begin to see pompitas. At that time we can turn carefully, and let Brown a couple of minutes. The meter pancake very appetizing golden brown. If it is not, we will let it toast a bit more.
Serve these pancakes gluten-free with a bit of whipped cream, chocolate syrup or maple syrup.
Tips and Tricks
These gluten-free pancakes are delicious freshly made. If you are unnecessary, turn them into a delicious pudding: put them in a small oven-ready mould, and cover with a mixture of eggs, liquid cream, vanilla and sugar. Bake until eggs are set.
Serve with fruit and agave syrup
Preparation time: 15 minutes
Difficulty: easy
Servings: 15 pancakes