If there is some sweet lose my father are these oil cakes, and probably for this reason so we all brothers have at home a problem of addiction with them.
I remember when we were small and my mother bought them. The wax paper wrapping them usually is a pleasure. Open them and break them into pieces. And then finger pick up all the sugar in paper-givers. We could thus be all afternoon. Letters, Cola-Cao milk and cakes.
They are these very thin cakes that I can eat a package of a sit-in if I leave. Crispy and with sugar on top. Just to think of it I can't stop salivate.
Before preparing them at home, I imagined that they would be complicated. The truth is that I never thought that doing them would be so easy and so fast and from the first time I prepared them, I always have one of my brothers on the list of "Please remember the next time you make them, of mi".
And is that sometimes we forget the luck we have by having a cuisine so wide having so easy and rich of preparing traditional sweets. Let's go for cakes!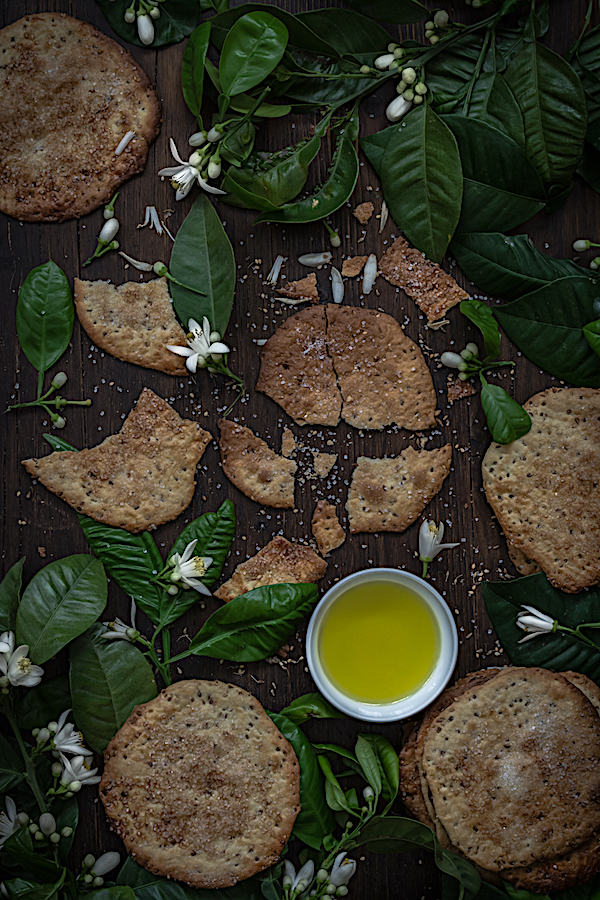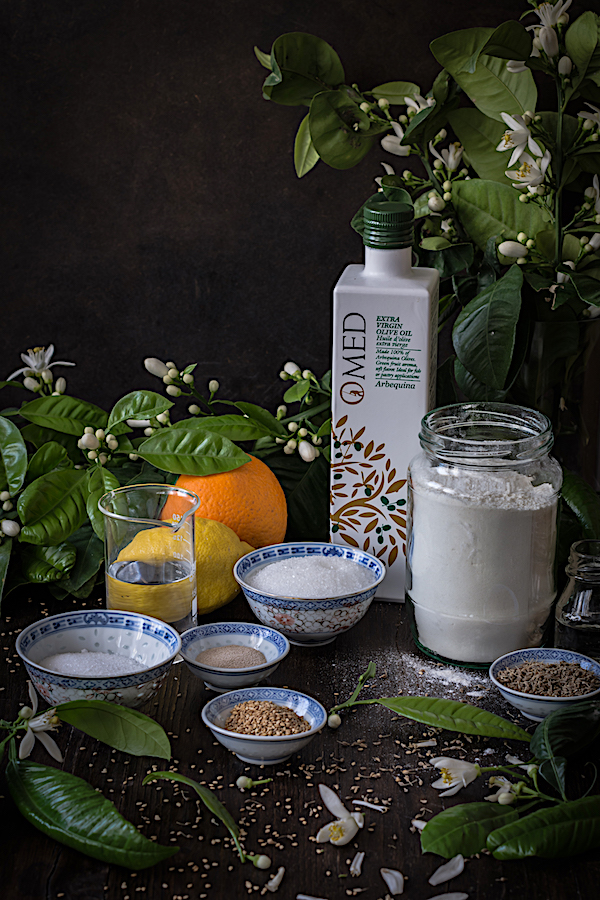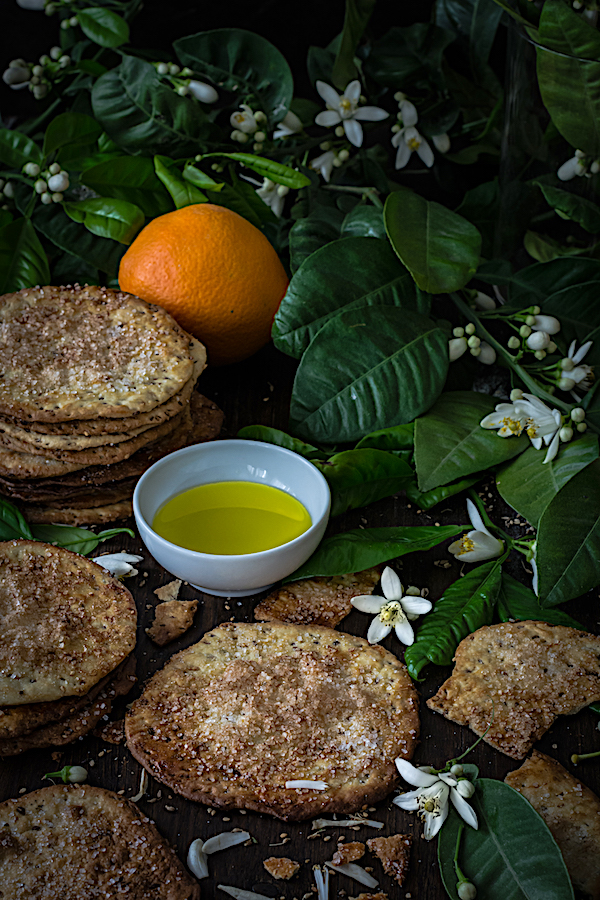 I

ingredients
OMED Arbequina olive oil 75 ml
the skin of a lemon and an orange
100 ml of water
5 g dried Baker yeast
30 ml of sweet anise
15 gr dede anise (aniseed green)
75 gr of sugar
250 of flour strength
A pinch of salt
15 g of Sesame (sesame seeds)
For decorating the cake
2 tablespoons Pearl sugar
2 tablespoons sugar rnormal
1 egg-white
Directions
The first step is to flavour oil with skin of lemons and oranges. Place the orange peel and the lemon along with oil in a saucepan and let Cook over medium-low heat a few minutes without breaking it to boil
In a large bowl put the anise, the water and the dry yeast and undo it with the help of a spoon. Add oil without the skins and mix. Preheat the oven to 50 degrees.
Add to our mix of liquids, anise, sugar and sesame seeds and mix. Then add the flour and salt. Mix with your hands in the same Bowl and knead until a smooth dough and uniform. Form a ball.
Cover with a cloth (or with a showercap as I know I do), and let stand for 15 minutes in the oven.
Remove from the honor once dough has risen and preheat the oven to 200 ° c cover a baking sheet with a role of baking. Book
Form balls about 25 g and with help of a roll, stretch forming cakes as thin as possible. Place the baking tray sobrte.
When the tray is full, with a kitchen brush, paint with beaten egg white. Sprinkle with Pearl sugar and normal sugar.
Bake at 200 degrees for 8-10 minutes (the first batch bake it 10 minutes but the rest 10 to 8 minutes). Let cool completely on a wire rack.
Tips and Tricks
They retain well completely wrapped in plastic wrap and then in an airtight container since co moisture become soft.
They can be frozen
Preparation time: 30 minutes
Difficulty: easy
Portions: 22 approximately