Edited. First published March 7, 2019
This easy recipe for chicken broth is which is prepared in my house of all life. Although in my house espresso pot is never used because my mother prepares you at Christmas for the family and makes a huge Pan (15 liters). But it is that we are a crowd at Christmas!.
As you can see I do amount to 5 litres (departing around 4 and a half), but it is that it is very easy and freezes perfect, so I prefer to do a lot and freeze it to use when best suits me rather than having to do it new each time.
It is perfect to make soup noodles, for the paella of chicken on Sundays or simply just enjoy. In winter it is a restorative that warms the body and to the soul and fills the House of a rich smell of home.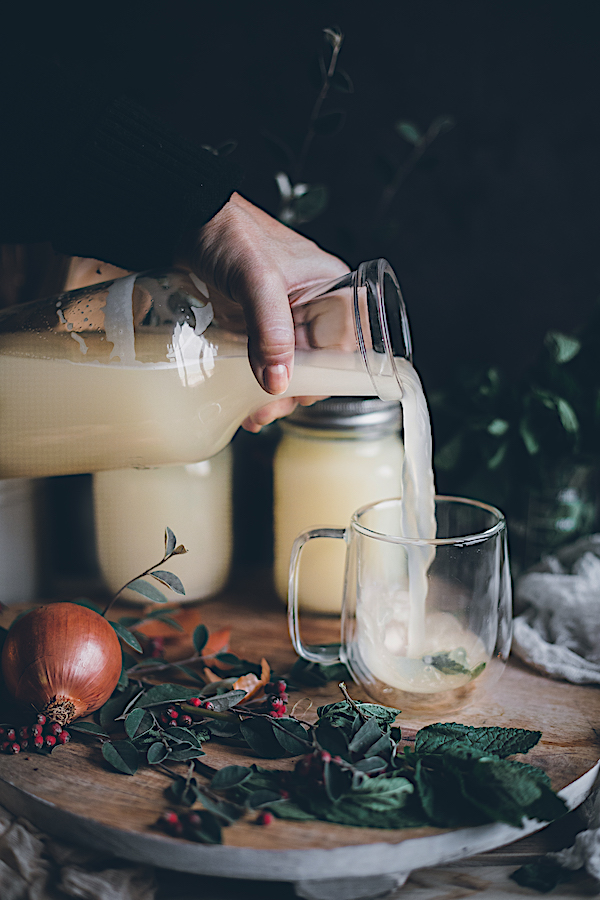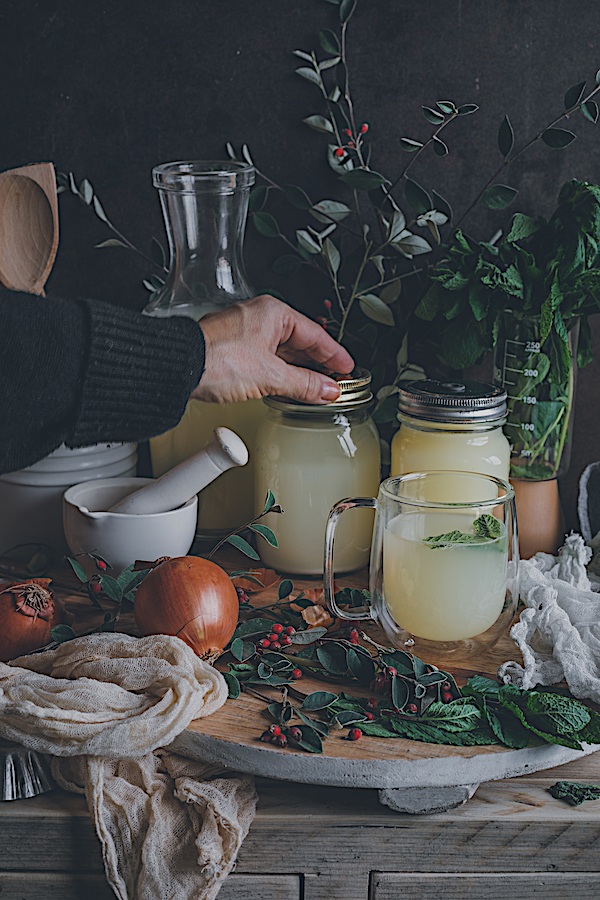 Ingredients
1 onion
1 leek
2 carrots
1 chicken housing
1 chicken breast
5 against chicken thighs
Fresh parsley
Salt and black pepper (to taste) beans
1 bay leaf
5 litres of water
some branches of fresh mint
a splash of fine wine of good quality
Directions
This chicken broth can be done with or without espresso pot. Although I prefer the espresso pot because it is much faster, I will explain the two ways to do it.
To use the cooker Express (to save time and electricity), put all the ingredients inside and cover. Let simmer 30 minutes since it starts to beep. When it has passed the time, leave to cool in the Pan
If you want to use the traditional method for making chicken broth, put all ingredients in a large pot to cook over medium-low heat for one hour and a half
Once the chicken broth is ready and still hot, strain with the help of a fine fabric of cotton cloth. This will make sure the broth is transparent and fat-free or impurities. It is important to make it hot so you strain everything you don't want to find us.
Once strained chicken broth, remove the foam if any
Serve chicken broth very hot with a little Mint and a splash of fino Sherry Wine for a touch d extra flavor. If we want to eliminate alcohol, bring a boil that will keep the flavor without the alcohol
Tips and Tricks
Use the meat to make croquettes
The meat grinder and use it trim along with a bit of egg and some ham gobbets
Preparation time: 1 hour
Difficulty: easy
Servings: 10