Malaga Borrachuelos or sweet pestiños? Well it is actually the same. they are called borrachuelos these pestiños because they are soaked and carry three types of alcohol: white wine, anise and sweet Malaga wine.
They are a very typical sweet in Malaga and can be found throughout the year although at Christmas and Easter is when all we eat them. To my I like sugar and no honey, and Malaga sweet, pumpkin-filled sell them or unfilled, like these today are the more I like.
Had never done them up to one day buy them my son said to me "and these why you, the beams we MOM?" And I thought, because it is true, why not them I have done ever?. So I made them and fell in love with the recipe so here you have it with video included so you can make it at home.
c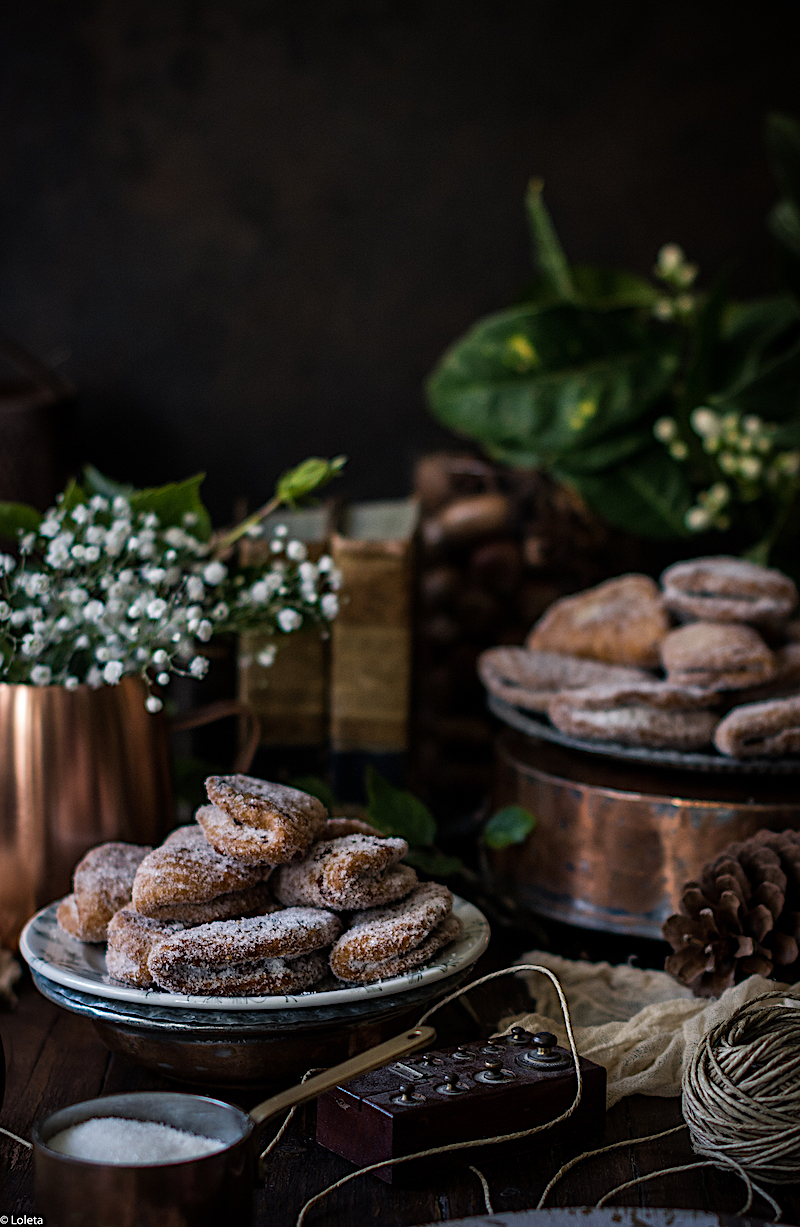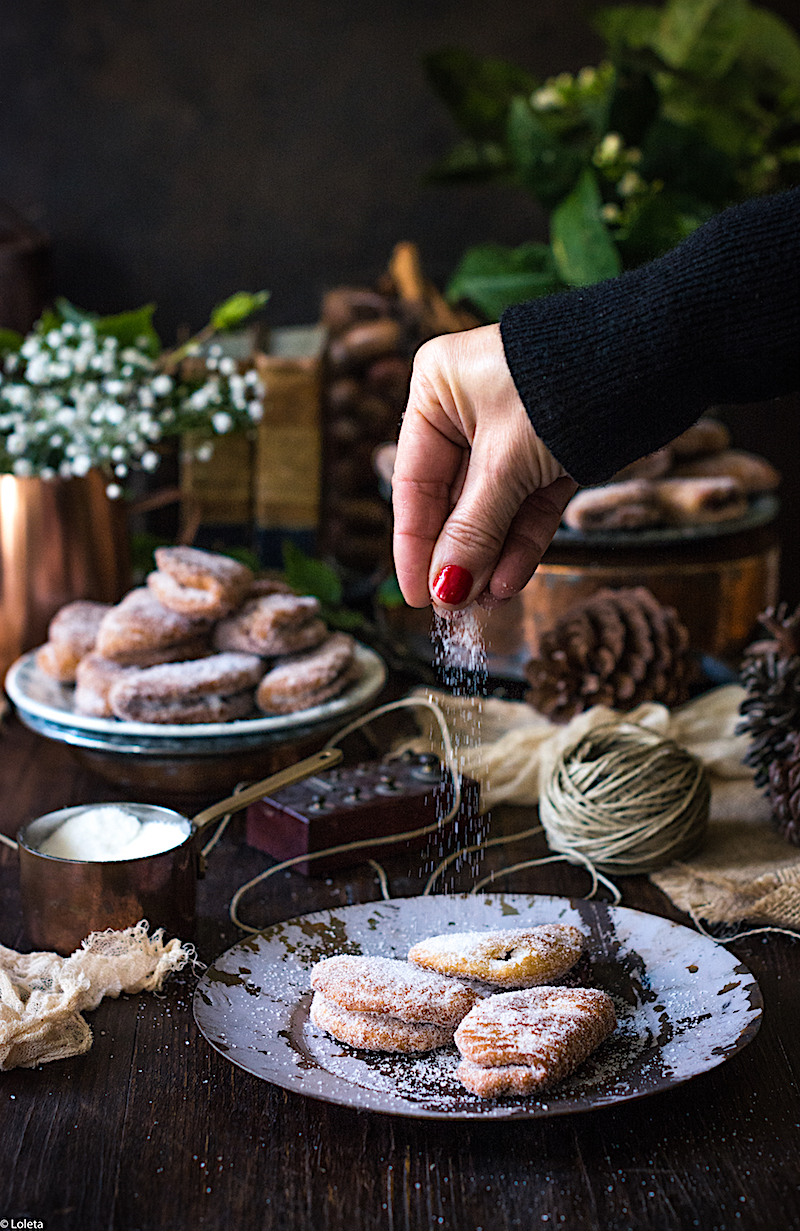 Ingredients
850 g of flour
2 tablespoons sugar
120 ml white wine
120 ml of anise
120 ml of sweet wine of Muscat from Malaga
1 tablespoon anise (aniseed green)
1 tablespoon sesame seeds (sesame seeds)
2 oranges (one skin and the juice of the two)
200 ml extra virgin olive oil
In conclusion
olive oil for frying
sugar emborrizar
hair of angel or jam (optional)
Directions
In a frying pan put the olive oil to loose fire and incorporate green anise and Sesame along with orange peel. Let fry a few minutes over medium heat. Remove the orange peel and book. Prepare a plate with a paper towel and reserve.
Put the flour in a large bowl. Make a hole in the Center and add the oil with the seeds. Mix with a spoon. Then add the sweet wine, white and anise along with the sugar and mix well.
Add the orange juice and mix until a homogeneous mass. Knead with the knuckles until a dough evenly without lumps. You have to knead about 15-20 minutes to avoid that then go hard. You can knead in a mixer with dough hook but I did it by hand. Cover with a cloth and let stand for 20-30 minutes.
After that time, form balls the size of a walnut and a work table f (if necessary put a sheet of baking paper) flatten with the Palm of the hand. It should not be round, must be slightly elongated.
With the help of a fork make marks along the entire mass. Turn around and close. If we want to fill them, we put a little in the center of mass, and close. I do not like the hair of angel which is the most typical of the borrachuelos, but I tried to refill them jam and they are also rich
Seal with your fingers (or a fork), the union of the two parties. Cover with olive oil a frying pan or saucepan deep, heat over medium heat and FRY in abundant olive oil (the borrachuelos must be submerged and the oil so well browned on all sides). They must be for 3 to 4 minutes on each side so that they become well inside, so the oil can not be very hot or burn
Arrange on plate with paper towel.
In a bowl pour the rest of the sugar and go through she still hot borrachuelos so that the sugar will stick well. We can serve them already cold and temperate and will endure well up to 4 days.
Tips and Tricks
To make them with honey, boiling 3 parts honey with one part water, pass the borrachuelos fried by the syrup and let them drain on a rack
They can be frozen
Preparation time: 40 minutes
Difficulty: easy
Servings - 30 approximately