You know what I like fresh pasta. Today I bring you a pasta stuffed ravioli-shaped. You can do them at home without any difficulty and I assure you will be a sure success. It's a few ravioli stuffed with a dough made with boletus and shitake mushrooms. You can actually choose mushrooms that you like most but I chose these because they are very tasty and very thin and the filling is delicious.
Work the fresh pasta It can be a little cumbersome because it requires mana and time. If you have a machine with engine it is much easier to do it by hand, but is somewhat entertaining, and as it is not difficult you can help at home. Children love to put hands in the flour and roll and and a knife can make these fantastic ravioli.
You can fill them in what they want, but today I bring you this filling than with the Margarita sauce There are film. I hope you like them!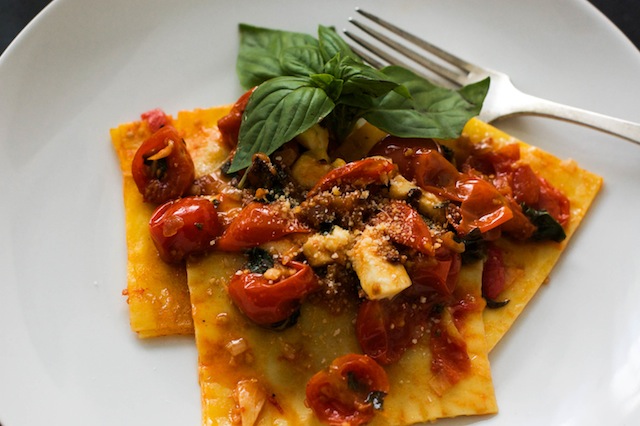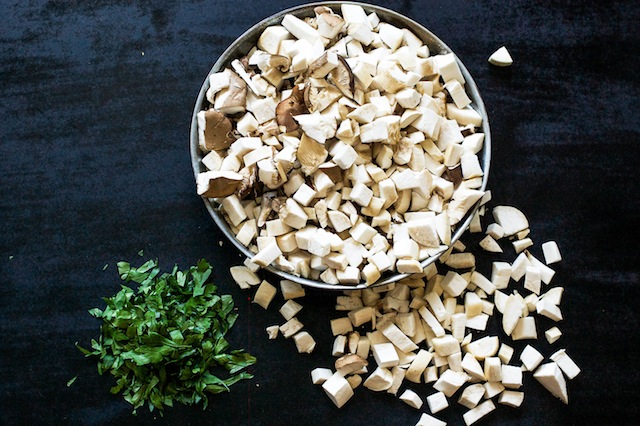 Ingredients
1 kg of mushrooms or your favorite mushrooms. It is important that they have saboe. I made them with boletus and shitake €10,00
2 cloves of garlic €0.10
1 bunch parsley €0.50
100 g of Parmesan regiane grated €1,30
100 ml Virgin olive oil extra 0.35
1 kg of fresh pasta, ready lasagna sheets. Fresh pasta recipe you have here, but if you can not / you want to make fresh pasta, you can buy 1 package of pasta for lasagna, bearing in mind that in this case, the pasta will take a little more than time to cook. €5,00
Total € 17.25. Leave a few 45 ravioli with these quantities, so the ravioli comes out at €0.39. Misery for the whacked you are going to have!
Directions
1 chop the mushrooms into cubes
2. finely chop parsley
3. in a frying pan, heat the oil. Saute garlic until golden brown
4. then add the mushrooms and saute over medium heat until evaporates all water that have been able to release.
5. then add the chopped parsley and sauté a couple of times.
6. with the help of a food processor, blend the mixture until a fine paste.
7. add grated Parmesan cheese salt and pepper to taste.
8. place the paste of porcini in a sleeve disposable pastry.
9. with the help of the sleeve, place ball of dough on the sheet of pasta. I used sheets of fresh pasta for lasagna and it was very well. The ideal is to do it at home, but was the birthday of my son and had Italian food with more than 6 different dishes, so this time I allowed to buy it.
10 wet the edges of the sheets of pasta and placed on another sheet.
11. press the edges firmly and with help of a short pasta or a knife, cut squares (you can cut in the way that you prefer, but we were a lot to eat, so I cut them with large square-shaped knife).
12 place on a floured tray until you are going to cook them.
13. in a saucepan with boiling water, Cook the ravioli for 3-4 minutes.
14 cover with our favorite sauce.

Tips and Tricks
Use your favorite mushrooms
Fill with nut ricotta cheese ravioli
Difficulty: easy
Preparation time: 1 hour
Serves: 10