"Love is only love. It is above all understanding"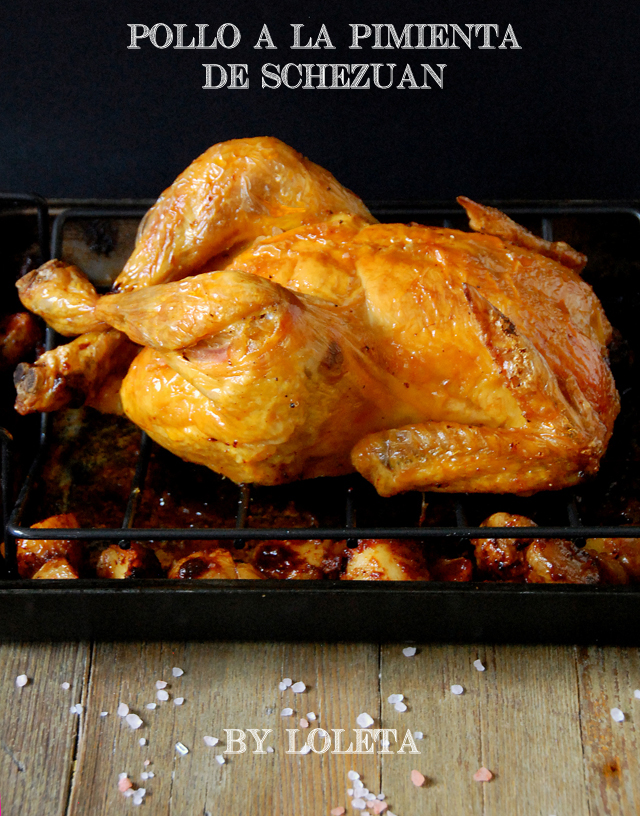 Hace unos días mis amigos de Pollos Cuk did me get some chickens Pica-Pica, as I say, a free-range chicken from the of before fed no components of animal origin, natural grain with a skin-based yellow had a great pint. I cooked it little by little in the oven and it came out so rich that if I neglect are eaten to the bone! What do you not believe it you? Then come with me and see.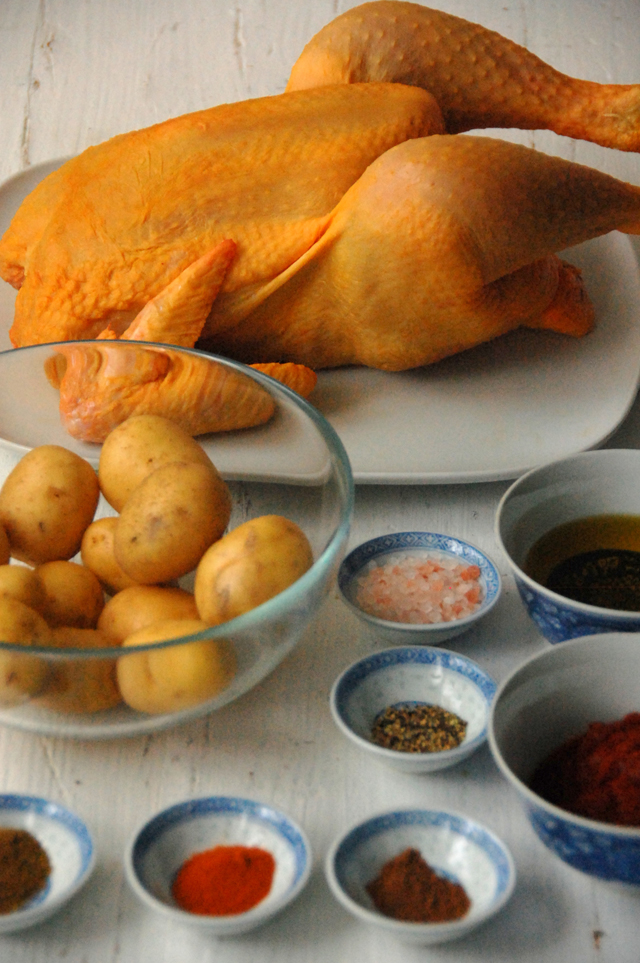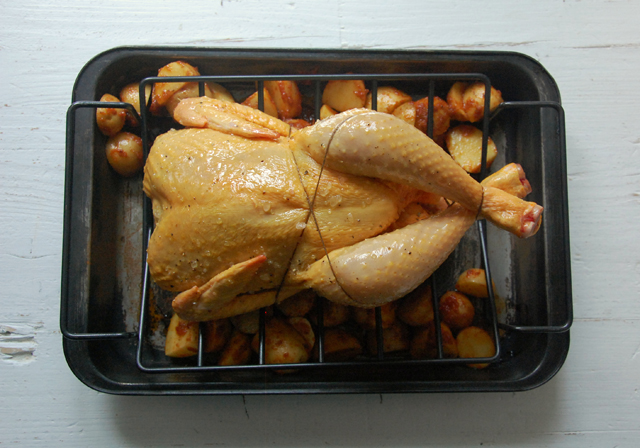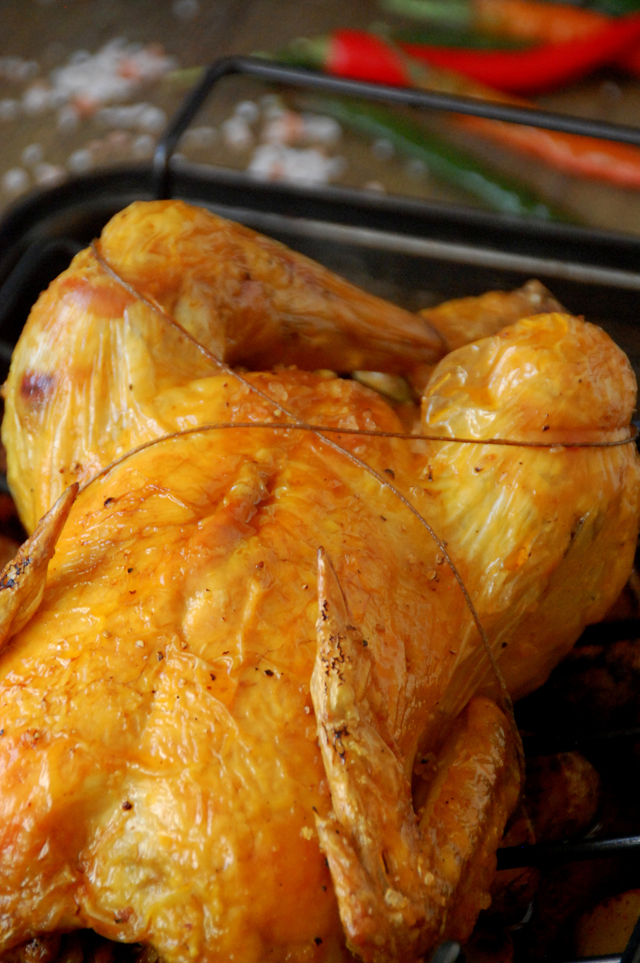 Ingredients
a whole chicken, how much better is the chicken better know so I encourage you to use a natural free-range chicken as that offers us Cuk €10,00
2 teaspoons salt fat €0.03
1/4 teaspoon fresh black pepper (I used Szechuan pepper which is very aromatic and stings a little more. I love) €0.05
3 tablespoons extra virgin olive oil €0.15
1/5 kilo of potatoes cut into wedges €0.40
2 tablespoons of tomato sauce home like mine, or of concentrated tomato €0.25
1 tsp. cumin ground €0.07
1/2 teaspoon chili powder or cayenne pepper €0.10
1/4 teaspoon nutmeg ground €0.05
Total €11.10 posed between the 6 proposed commensal, €1,85 per serving. Rich rich and cheap cheap.
Directions
1. heat oven to heat setting to 220 degrees up and down.
2. mix the ground with a teaspoon of kosher salt pepper and massage with this mixture all over the chicken inside and out.
3 brush the skin of the chicken with 1 tablespoon of oil.
4. with the help of a string tie chicken: pass the chalk up crossing it down and returning to the top to tie the drumsticks together. Tighten securely.
5. in a bowl, mix the potatoes (cut in half if they are small and segmented if they are large) with sauce of tomato or tomato concentrate, salt that us has been, cumin, chili or spicy paprika powder and nutmeg and stir the mixture well with excess oil.
6 tip the potatoes onto the Bowl leaving site to put the chicken.
7. place the chicken in an ovenproof container. I use a rack so that the chicken is not in contact with the juice that will be releasing will handle better and not cooked.
8 place in the oven for 30 minutes and move the potatoes so good catch all the juice.
9 return to bake for 20 minutes more until chicken skin is golden and crispy.
10 remove from oven and let stand 10 minutes before serving. Ummmm how smells like my kitchen!
Tips and Tricks
Dare to massage the chicken with spicy paprika. In addition to an intense flavor you'll get coloring the skin of the chicken. If you don't like the spicy replaces the Cayenne Pepper for paprika.
Add some potatoes and onions have a stronger garrison
Level of difficulty: low
Preparation time: 2 hours approximately
Servings: six
With this delicious dish today I recommend you take a red wine. I bring one of my favorite denominación de origen: Ribera del Duero. Haza Crianza 2010 Countymade with tempranillo grapes and which is ideal to accompany chicken today. €12.10.