Almost without my account with this recipe we celebrate the three years of the blog. If someone had told me that one day of January 2012, when I decided to create a blog, who three years later would be celebrating its anniversary with all what it has behind him, not you would have believed it, for anything... ever.
And yet here we are, three years later with the same enthusiasm that one day of January 2012, but much happier. It is very difficult to express with words what I feel, but it can be probably summed up in one word: gratitude. For all that you suppose to me, for following me from the beginning or from a minute ago, for writing those comments so beautiful to me or correcting me when needed, for giving me your sweetheart and encourage continuously. Without you this blog would not make sense because it would be dead. For more than you may want to work or to transmit, no matter your effort, if on the other side there is none, there is not a mountain of people willing to interact, the effort is useless.
So today I want to thank all of you who have believed in me, who have supported me in some way, who have encouraged me. Thanks to my sufferings at home, and my followers from around the world. To celebrate this today I bring a birthday cake and I'm going to blow the candles: a cake with marzipan aroma, with coulis of strawberries and mascarpone cream filling with Strawberries. A super cake to celebrate this special day with you.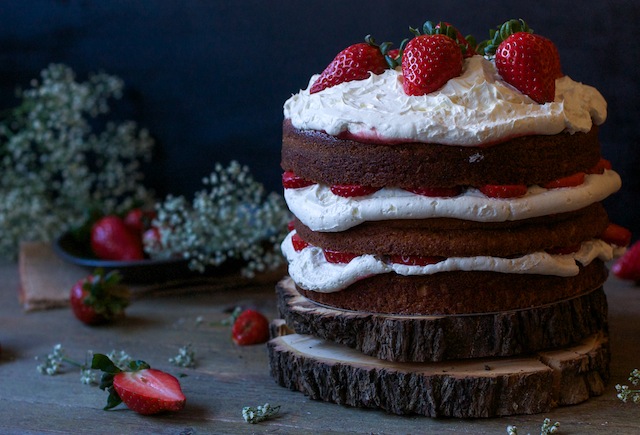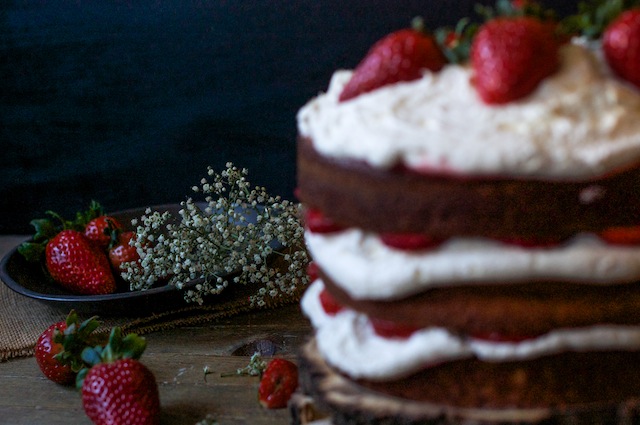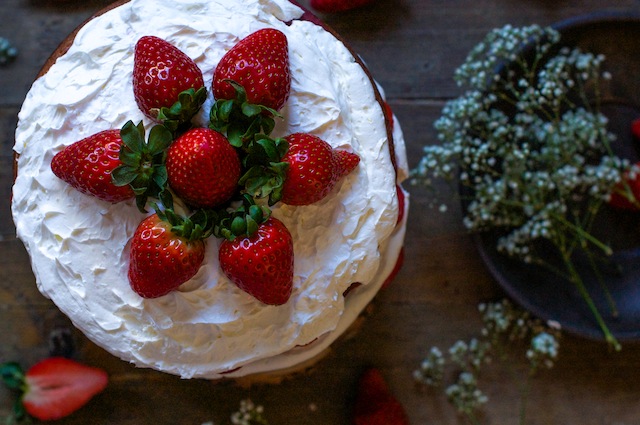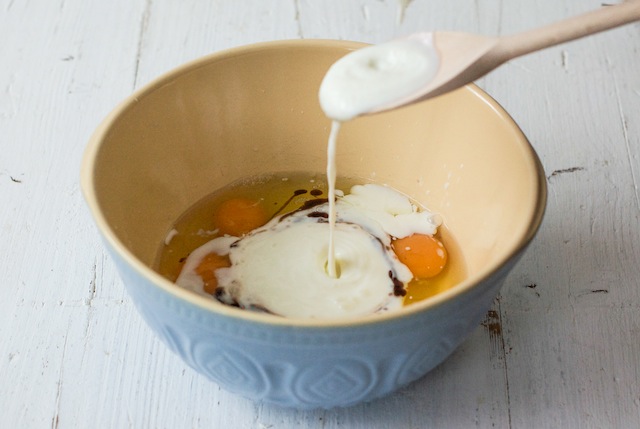 Ingredients
For the biscuits:
4 whole eggs at room temperature €0,50
2 egg yolks, at room temperature €0.25
300 ml buttermilk €0.90
30 ml of vanilla or Princess of LorAnn emulsion which is what I used. It has a light taste of delicious marzipan €0.30
350 g flour sieved €0.17
400 g sugar €033
17 g of powdered yeast €0.10
1 teaspoon of sodium bicarbonate €0.05
a pinch of salt €0.01
230 g butter, cold and cut into small pieces €1.06
Strawberry and mascarpone cream filling:
400 ml of cold cream (35-37% FAT) €1.40
100 g of icing sugar €0.30
5 ml of vanilla extract pure €0.05
A pinch of salt €0.01
150 g of mascarpone cheese €0.60
1 kg of strawberries €3.00
1 tablespoon sugar for the coulis €0.01
Total €8,99 that among the 15 servings you'll have with this cake, pose €0.59 per serving. A very cheap but spectacular birthday cake
Bowls, of wood, sugar, flour Tin spoons, moulds, sleeve pastry and spatula of from Tala Cooking
Directions
1 Preheat the oven to 350 degrees f / 175 C.
2. Grease three molds of 20 cm. I use greasing spray but you can use butter and then sprinkle with flour. Place a baking sheet on the bottom of each mould. Put aside.
3. In a large bowl lightly beat the eggs, yolks, half of the buttermilk and vanilla or extract LorAnn Princess. Set aside..
4. In the bowl of an electric mixer fitted with the paddle atachment, put the flour, sugar, baking soda, baking powder and salt. Mix at low speed and add the cold butter bit by bit.
5. Continue mixing on low speed until all butter is well mixed and batter is uniform.
6 Gradually add remaining buttermilk and mix on medium speed for 4 minutes.
7 With an spatula, help bring down what rests on the walls of the bowl and scrape the bottom with a spatula.
8 Minimize speed and slowly add egg mixture; Once the mixture has been added, increase the speed to medium and beat for 1 minute (no more), making sure that the dough is well integrated and uniform.
9. Divide dough among 3 prepared pans (use a weight to ensure uniform layers). Place two molds in a baking tray and bake until to prick a toothpick in the center of the cake comes out with some crumbs, but without dough (about 20-25 minutes).
10 Repeat with the final coat. Allow layers to cool in pans for 10 minutes, then unmold and cool completely on a wire rack. Book.
12. In a saucepan put 10 Strawberries crushed with a little sugar and bring to a boil for five minutes. Blend with the help of a blender and strain. This will be our coulis for brushing each cake layer.
11 Meanwhile,prepare the mascarpone cream. Beat cold cream with sugar. When creamy add vanilla extract and the mascarpone cheese and continue beating until the desired texture.
12 Wash the strawberries and cut them in slices of the same thickness, keeping at least 8 for the final decoration.
13. With the help of a lira or a sharp knife, even the surface of each cake.
14. Take a cake and put a layer of Strawberry coulis over it. Cover with a layer of mascarpone cream. Place strawberries and repeat with next layer. When you reach the last layer, add coulis and cover well with mascarpone cream.. Place the whole strawberries forming a small pile.
Tips and Tricks
Prepare the cakes the day before and fill in at the last moment
Used Strawberry Jam instead of the coulis
Difficulty: easy
Preparation time: 2 hours
Servings: 15