This recipe for pasta with mortadella, pistachios and cognac I fell in love from the first time I tried it. A fall day that rained and who wanted a small house.
Comes a time of year that I love. Autumn makes us to take greater account of the hours of sunshine, we change the wardrobe and we poblemos those warm sweaters of wool in the drawers, we get carpets and rugs and my house has a warm tone that I love. At this time back to be a pleasure to spend an evening on the couch watching a good movie, and having spent many afternoons at the beach or in the garden comes to enjoy the House.
Speaking of home, recently I discovered www.westwing.esa web of decoration, furniture, plants, books in which to buy and see many decorating ideas sorted in function of the style, the room you want to decorate or furniture that you are looking for. I loved it because its very current image and its fantastic pictures so I'm you if you wish to take a look.
Back to the recipe, I must admit that the mortadella of Bologna is my favorite without a doubt, and is on my shopping list normally because I love. In this recipe I would add it cut into strips very thin, as in threads that are confused with the pasta so that always falls a good part in the fork to the take it to the mouth.
To add a crisp touch, I add a few chopped pistachios that accompany the mortadella taste very well, and to give pleasure to my family, put also some peppers for a spicy touch. Cognac and Basil make the rest in this dish of purely Italian pasta where the flavors are pure and blend very well. Buon appetito!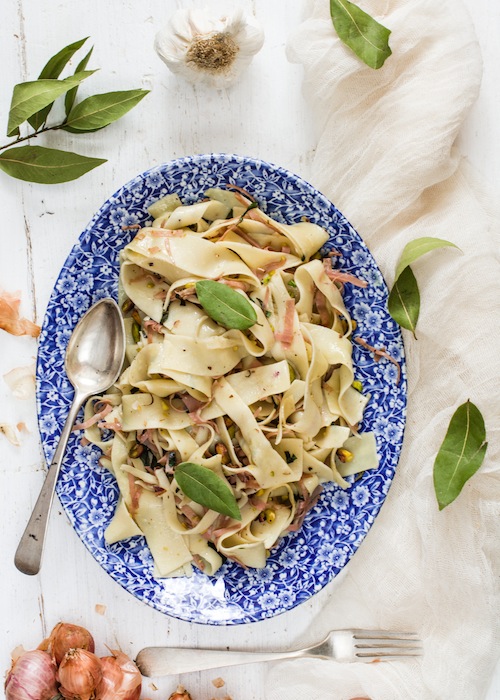 Ingredients
500 g of pasta from grain hard €0.80
50 g butter €0,24
2 cloves of garlic €0.16
2 chillies €0.08
200 g of mortadella of Bologna's big wheel €2.15
100 g of pistachio nuts peeled €0.90
100 ml of cognac or brandy €1,30
100 g Parmesan cheese regiane grated €1.20
1 bunch of fresh basil €0.70
salt and pepper €0.10
Total €7.63 divided between the 5 servings sue sue will have with these quantities represent € 1.53 per serving, is a plate of luxury at a price of balance
Directions
1. place a large water pot to a boil. When the water is ready, Cook the pasta to the date (must be something hard).
2. Meanwhile in low saucepan or large skillet put the butter to heat over low heat. Add the chopped garlic and chillies and let fry over very low heat.
3. While garlic is browned, well chop the mortadella into slices and pistachios to knife into small pieces.
4. when the garlic is browned, add the mortadella and sauté for a couple of minutes. Then add the cognac and pistachios and let the alcohol evaporate.
5. Add the pasta well drained of water, salt and pepper. Give a few turns so all the flavors come together.
7 chop the basil leaves, reserving some for decoration, and add to the pasta. Move well and serve sprinkled some Parmesan cheese on top.
Tips and Tricks
It replaces the pistachios with fried almonds
If you don't like the mortadella adds cooked ham or Turkey Breast
Add a few dried tomatoes after adding the mortadella
Preparation time: 35 minutes
Difficulty: easy
Servings: 6