These walnut pesto buns are going to accompany your summer dinners. I'm sure they're delicious as well as easy.
I love to do bread at home but I run away from the complicated recipes that make me keep an eye on bread for days because I always end up forgetting.
But these walnut pesto buns are so easy you won't even notice. In addition, you can freeze them when you haven't baked them yet, or bake and heat them before serving.
The Pesto is one of my favorite sauces that I use the same for a stick of pasta, that for an informal dip that I eat today to make breads
At home we have taken them as is and stuffed with ham and cheese and siemrpe have been perfect for casual dinners and barbecues.
Are you signing up?
I also leave the complete video explained step by step so you can see how easy it is.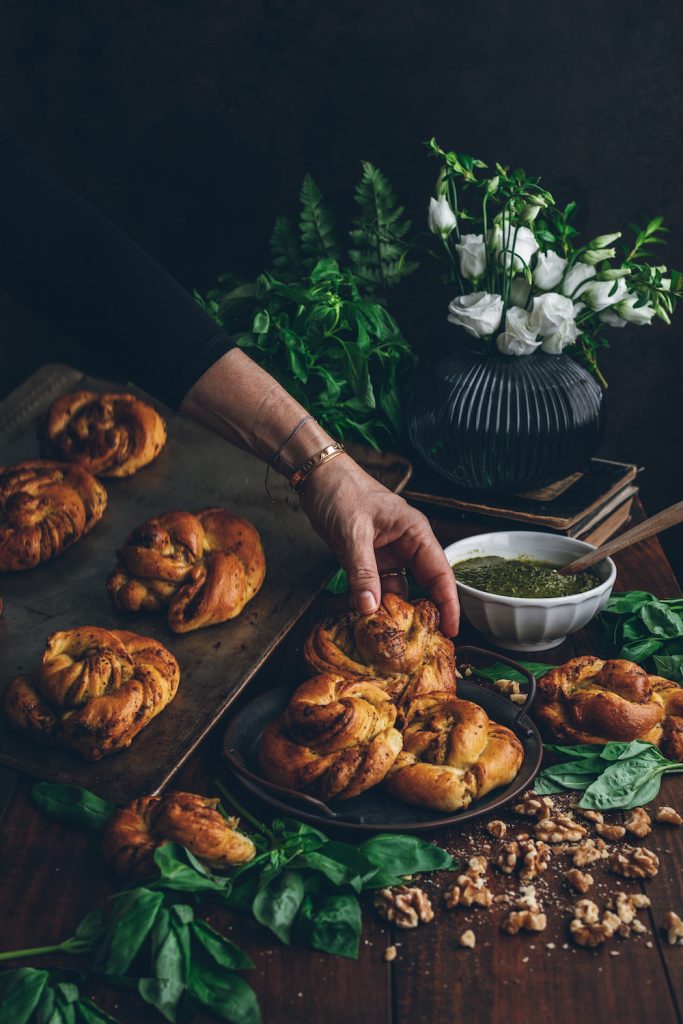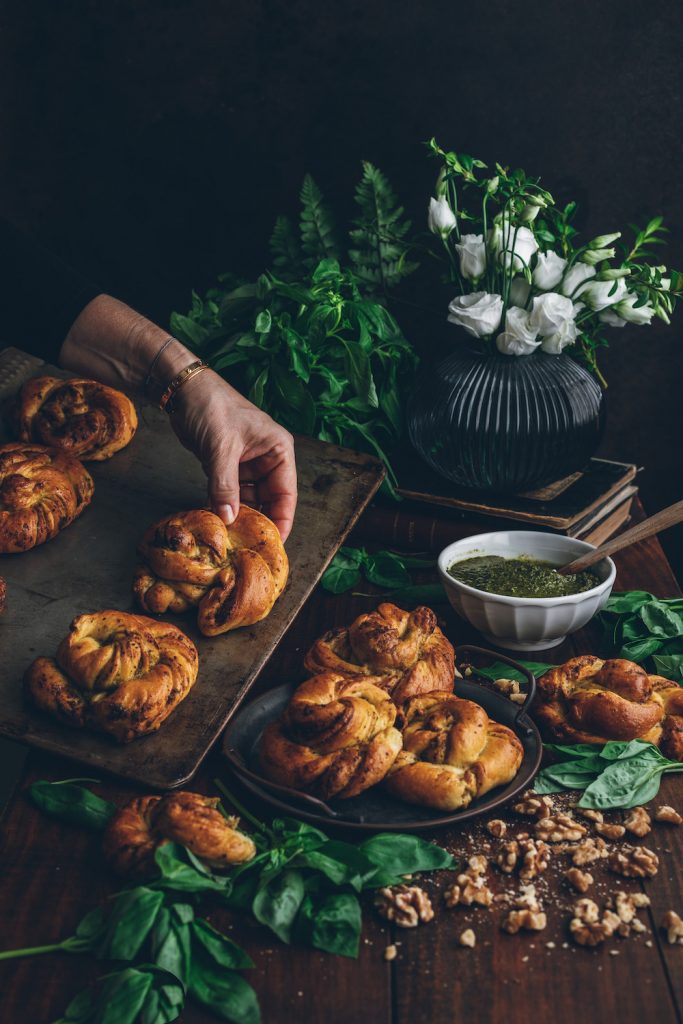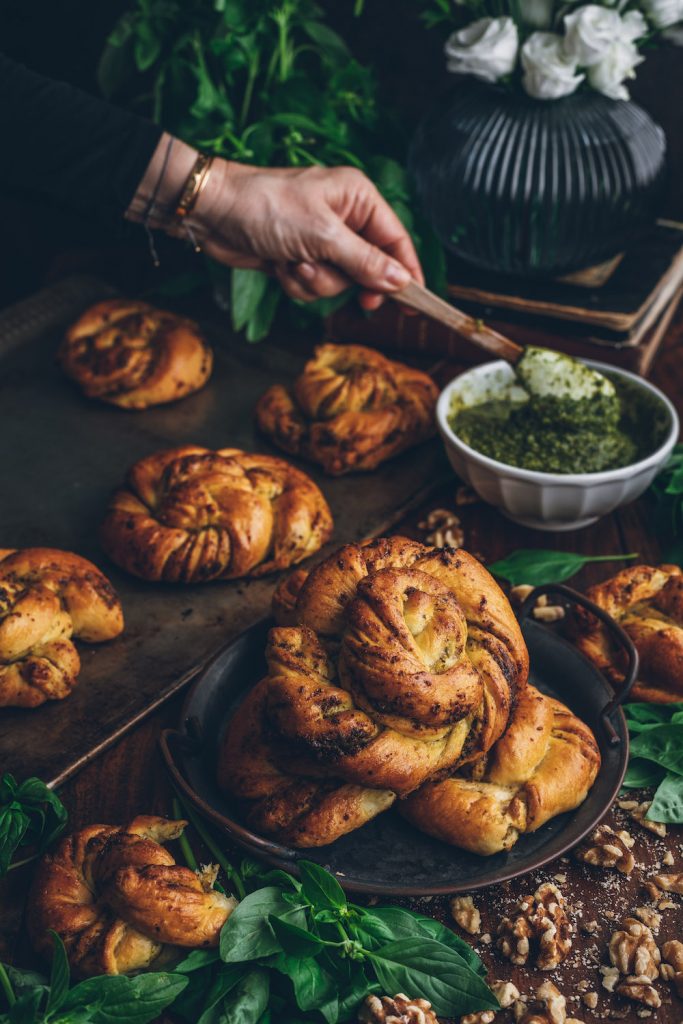 Ingredients
For the muffins
565g milk
2 eggs
10g baked yeast
17g salt
65 g sugar
935g wheat flour
115g unsalted butter at room temperature
For the nut pesto
40g grated Parmesan cheese
1/3 cup walnuts
2 large garlic cloves, chopped
2 cups gently packaged fresh basil leaves
1/2 teaspoon salt
1/4 teaspoon ground black pepper
120 ml of extra virgin olive oil
Directions
For the dough of the bread rolls, in a bowl mix the milk, eggs, salt and sugar. Mix with a few rods.
Add the flour and butter and mix until smooth and smooth. We can knead by hand or in a blender with the shovel attachment. We'll know the dough's ready when it peels off the bowl. cover with a shower beanie and let stand for two hours. After this time I put it in the fridge for at least an hour.
In the meantime, we prepare the filling. For the pesto we place all the ingredients in the glass of a mixer or cooking robot and crush until we get a smooth and smooth mixture without large stumbles.
Once the dough has rested in the refrigerator we take it out and remove the air. We weigh the dough. We need 680 g of dough (we can do more or we can directly freeze the rest of the dough or leave it in the fridge for up to 4 days).
Once we have heavy 680 g of dough, we extend the dough to form a rectangle of about 30 cm x 45 cm.
Cover completely with walnut pesto. Fold one third over the center and the other third over the center so that we have a three-layer rectangle.
We extend again with the roller and cut strips about 4 cm wide. We form spirals with them by spinning them. We tie and form a knot by rolling the dough until we have a round-shaped bun. We formed all the buns (I got 10). Place a baking paper on a baking sheet and place it on top.
Cover the walnut pesto buns with foil with foil and let stand for an hour inside the oven off.
Preheat the oven to 180 degrees. We bake at 175 degrees for about 20 minutes and can now enjoy our walnut pesto buns.
Tips and Tricks
You can freeze them before baking
You can freeze them once baked and give them a heat stroke before serving
Replace nuts with pistachios
Preparation time: 3 and a half hours
Difficulty: easy
Servings: 10 buns