"You never know how or when, but life does not stop surprising you always"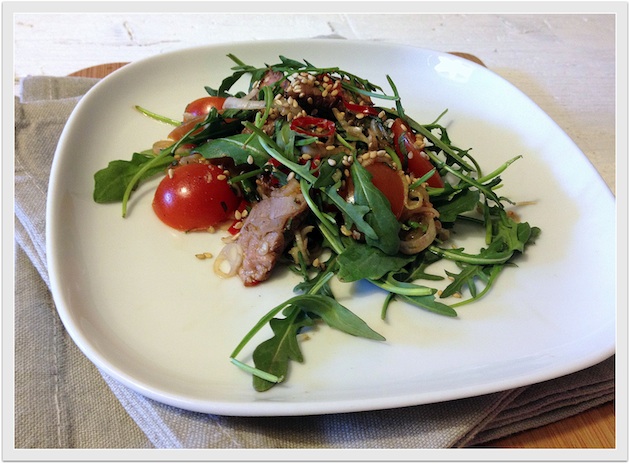 Hanoi is fashion why? Very simple, as well as the charms that follows as the capital of Vietnamjust elected as the city "foodie" (English term that brings together the kitchenettes in love with food and drink) in prizes Chowzter Fast Feast.
These awards are chosen among nominations submitted by 50 reference bloggers in the world (Spanish are: Marta Laurent's) Forever Barcelona and Paco Calf Lazy Blog and Live to Palate), taking place just the day before the delivery of the World´s 50 Best Restaurants (My most sincere congratulations and happiness because the Spanish restaurant) El Celler de Can Roca He has been named best restaurant in the world - three among the ten first - and of course, the other four Spaniards who were among the top 50: Mugaritz, Arzak, Quique Dacosta and Grill Etxebarri).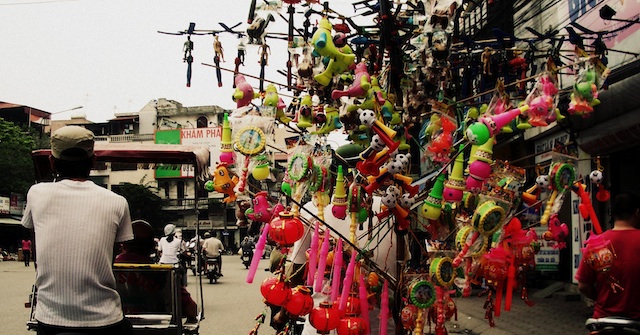 And Hanoi has been proclaimed as the most foodie of the planet by "the abundance from delights Freshly prepared are exotic available "24 hours of all days of the week and where the food stands, who spend even one above". And is that much is Hanoi... have you been?
Capital of Viet Nam since reunification at 76 and with about 7 million inhabitants, it is well known by different aspects, by its rich and varied gastronomy, by his nooks cultural and monuments,... and completely huge park of bikes that has (more than 4 million) which makes crossing a street in the city is a real Odyssey.
I'll take the first visit I made, the first temple: the Temple of literature (Van Mieu) One of the few dedicated to ConfuciusHe was built in the year 1070, offers the door open to Vietnamese interiors of architecture and culture. Letter, it is impressive.
It was the first university of Viet Nam back in 1076, for an elite studying mandarin education in the so-called Imperial Academy. Retains even 82 slabs with the names of the first generations of students, some still on turtles, slightly degraded, being object of desire touch to give good luck (the turtle is a symbol of longevity there).
Walls behind a deeply rooted tradition of architecture and culture Indo-China. Flanked by imposing walls on the perimeter, and crowned with pointed finials rooftops looking at the sky so characteristic, is distributed originally in five courtyards, with different gardens surrounded by lakes and vegetation which students for their rest. The place in addition to beauty, exudes peace, quiet and tranquility. It is a must visit.

Hanoi (Viet Nam)
General Information
Population: 6.630.000 inhabitants
Location from Hanoi in Google Maps. In the northern part of Viet Nam.
Distances: 1,800 km. of Ho Chi Minh City (former Saigon), to the South. 800 Km of Hue, and a three hour drive of the Ha Long Bay, another center of tourist attractions and stunning nature.
Climate: tropical monsoon. From August to January with rain, 20 ° on average; and the dry season goes from February to July, with an average of 35-40 °. Between January and February, it has a short spring.
Timezone: Spain 7 hours
Look at the trip and enjoy other with www.explorer-acción.com
Take a good walk for the interior, its patios and architecture I captivate. The figures of the cover you will protect the evil spirits inside. That Yes, after the walk, touch regain strength, and that the best option for the time that we entered, that increasing the dose of salads, and believe me, this simple recipe quite distinct Indo-China is.

Level of difficulty: easy

For 4 people

Preparation time: 30 minutes
Ingredients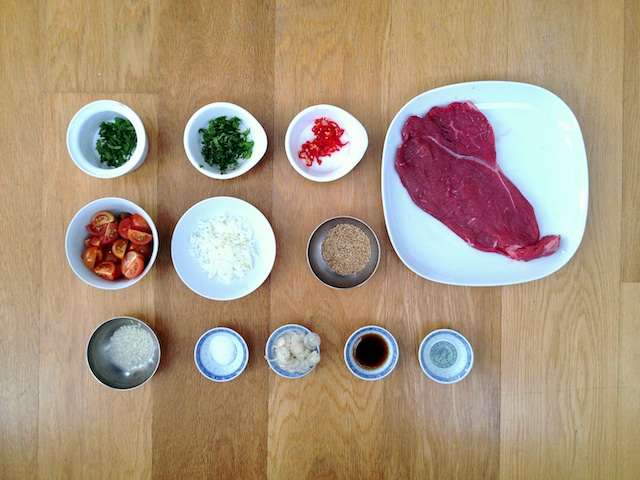 Dressing:
1 red chilli chopped €0,20
2 teaspoons lime juice €0.08
1 tsp. sugar €0.05
1 tablespoon sauce of fish €0.03
Salad:
1 loin fillet bass about 200 g veal €2.95
1 shallot rolled very thin €0.14
1 onion chopped €0,20
15 cherry tomatoes halved €1.00
Jasmine Rice 1 tablespoon €0.05
1 handful of fresh mint €0.30
1 handful of fresh coriander €0.30
1 package of rocket €0.95
1 tablespoon white Sesame Roasted €0.18
1 tablespoon black sesame €0.18
Total €6.61, i.e. €1,65 per person. A great price for this delicious salad that will help you to start the operation Bikini with lots of encouragement.
Equipment
Pan
Bowls
A spatula blades of wood, knives and fork etc.
Chopping
Pairing
With the oriental food and seafood are going very well the white wines. I would recommend today a wine of the denominación de origen Ribeiro and that besides being good get very good price vineyard Puxeiros €3 the bottle.
Directions
1. Make steak grilled about a minute on each side, so it is marked on the outside and raw on the inside. Book and let cool.
2. in a skillet toast the rice without oil or water or anything.
3 in the mortar crush toasted rice
4. prepare the dressing by mixing all ingredients.
5 cut the fillet into thin slices and marinate with the dressing, ground rice, shallot, green onion and tomatoes. Let stand 15 minutes.
6. on a plate, place a bed of Arugula and put over the veal. Add chopped Mint and cilantro and garnish with sesame.
Ready to eat. Something spicy, delicious and very, very oriental. Try it and you tell me
Tips and Tricks
Support: as on other occasions, I put aside the list of products that you should find in Asian supermarkets (I linked below some addresses):
Apologies for the rest, but safe for the web you find something, already rampant everywhere... we invade. If you don't have access to one of them, makes you friends of the Asians who runs the "Chinese" in the neighborhood, and ask that they provide it you, insurance that will make. Keep in mind also, that will do the purchase once every two years approximately. The spices they are not bad and last an eternity because as you can see, the quantities used are very small.
Want to see the rest of Thai recipes published on the blog? Link here
– You can follow the day-to-day of the blog also on social networks: Facebook, Twitter, Pinterest, Flickr and Instagram
-Also you can subscribe to receive news in your e-mail, Subscribe HERE.
During the month of may, you can find me in the World Kitchen Workshops in laboratory of flavors (May 16; Thursday: Lebanese Kitchen)
Do you like the recipe? Tell me what you think.