Today I propose a walk by some of the forests of Galicia, to then take the best chocolate cake. A soft and juicy cake that will make again and again because you will conquer.
Whenever I get to Galicia, I enter in a landscape lush, moist, cool. I love to lose myself for their roads, stop the car on the hard shoulder and breathe the air of its forests. And it is that Galicia is one of the areas of Spain with more mountains and more forest around the country, and where more marvels one color of green, Brown and yellow.
I love down the window of the car, or even to stop on the hard shoulder, close my eyes and fill the lungs of its air scented "florist". And is that the mountains of Galicia smell fresh, moist soil, Lichen and green plant, the smell that both both Miss from time to time by these southern lands.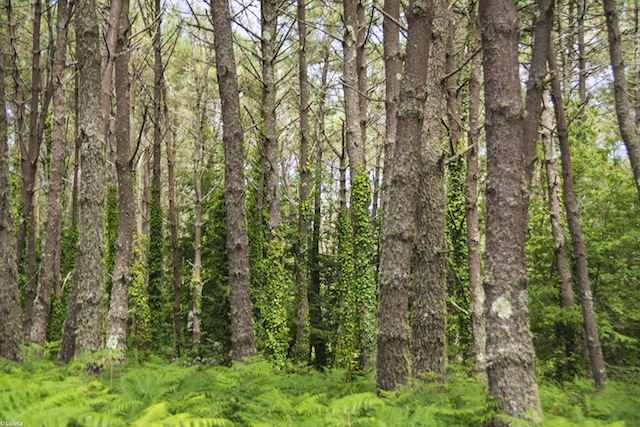 From Betanzos to the coast of Lugo, Ribadeo, reaching there are many of these highways that cross different parks in which to enjoy forests of Galicia and where to find Oaks, birches, chestnuts, acedos, pines, firs and Eucalyptus species. It is highly recommended to get lost among them and enjoy the landscape. The regional roads take you in a world full of life, where breathe, enjoy nature and admire is rewarded.
We crossed from Betanzos to Cedeira, where we stopped to enjoy the best barnacles, freshly out of the sea, and unobtrusive, as we like to take them on Praza do Peixe. A simple luxury that you point in your travels to Galicia, land of nature and sea.