Every year I try to stay with a discovery, with a site that has been in my forever, that has filled me or that has surprised me, and without a doubt the place of this season is Galicia and, in particular, Betanzos, a small village in the province of La Coruña capital of one of my favorite Galician regions.
Betanzos in addition to having part of my heart, is the place where part of my family has its roots from many, many years ago and which has become one of the places where we enjoyed the holiday. Get with that cool that always does, the green of the surrounding area and the river Mandeo that bathes its streets, is an unforgettable feeling.
Its historic center is beautiful and one is easily transported to the middle ages strolling its steep streets, squares and gardens. The Mandeo River that runs through it gives it a mysterious and authentic look that makes this site completely unforgettable for all.
Today we will take a stroll through its streets to discover its churches. It has three beautiful gothic churches: Santiago, Santa María do Azogue and San Francisco. With some of the most important medieval graves, and today we will ride to know a little more about them.
We started in the Plaza of the brothers García Naveira, known as Piazza del Campo (because here is celbra the fair). It is the central square of Betanzos and place of meeting and celebration for many brigantinos. In this same square, we have the Church of Santo Domingo. Its Tower was built in the 18th century, apparently by donation of the Compostela Archbishop Monroy. This tower rises the traditional globe of San Roque, on the night of August 16.
The following Church is the of Santiago. located in Calle de Lanzós, next to A Constitution. It resembles Santa María de el Azogue. Municipal or clock tower attached to this church was built in the 16th century and throughout its history it has undergone many renovations that have made that you have changed a lot since its construction until today.
We continue our walk and we found the Church church of Santa María de el Azoguein the Plaza of Fernán Pérez de Andrade "or Boo". It is from the 14th century and the first part of the 15th century.
What most caught my attention was its main façade with a large rose window. At the entrance we find the images of the Virgin and of St. Gabriel Archangel (Annunciation). It was declared a national monument in 1944 and currently is a BIC (Bien de interés Cultural).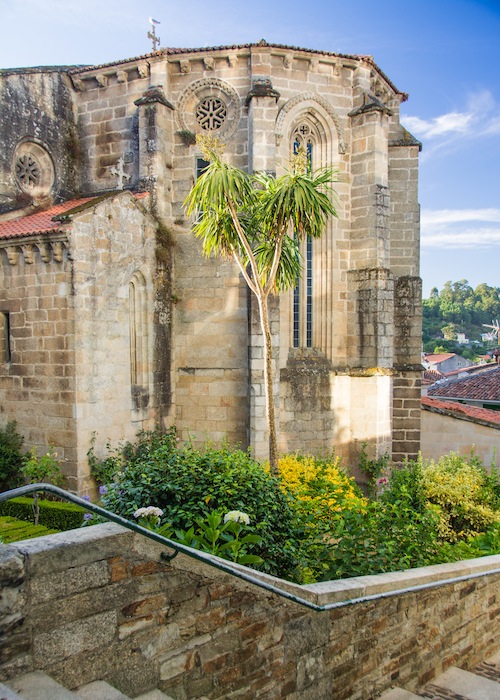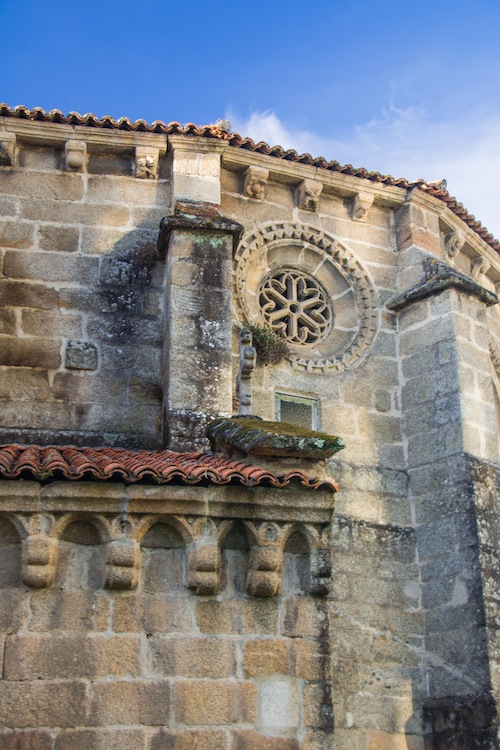 Finally we go to the Church of San Francisco, in the Plaza de Fernán Pérez de Andrade "or Boo". This was where ma liked my son because inside it preserves the graves of Knights of the 14th, 15th and 16th centuries. Knights of the middle ages, which is an exciting time for them.
Attached to the Church was a Franciscan residence. A convent with cloister were evicted with the seizure. At the beginning of the 20th century re-imagining monks to build a new residence but with the burning of convents of the 36 it disappeared definitely leaving only the bell tower which is what today we can see. It is that I enjoyed most of all by its stone, its location and its gardens. It is one of the most beautiful gothic churches that has the region no doubt.
We leave here today for our stroll in Betanzos, but walk around the streets in another post so that you can learn a little more of this wonderful town.