Today I bring you five tips for eating in Milan. and some Cupcakes of chocolate and coffee. But we started at the beginning. If something surprised me in Milan was its rich cuisine. These tips to eat in Milan confirm it and if breakfast is already a pleasure, lunch or dinner are something. Millan is one of those cities in which one would not stop eating all day.
So the best is to walk wvwerywhere around so that we can earn out food and our weight will not be too disturbed! , So here are my ideas so nothing escapes to you in Milan. I ate it all and enjoyed it so much!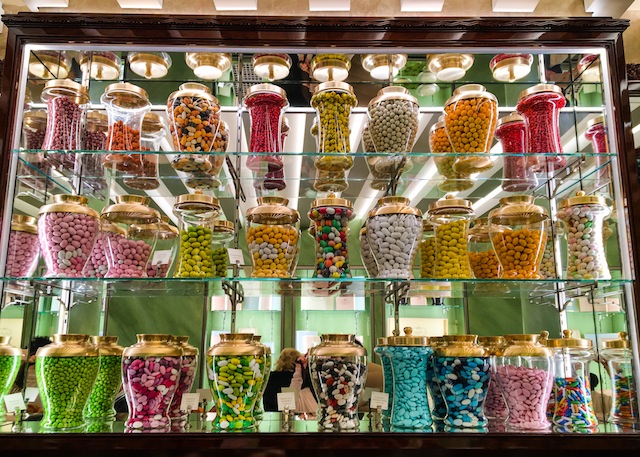 1 cafés and patisseries are a sin and without a doubt one of the tips to eat Milan that you cannot miss. The Milanese know how to appreciate a good puff pastry and some good pastries (pasta frola) like no one else. Sit in one of the cafes, or one of its pasticeria, enjoy the art of coffee with its aromas and various ways to take it depending on the time of day. A science to let yourself go be morning, afternoon and evening. My favorite Marchesi and Cova, two of the best bakeries I have tried in my life and where I dream of being locked up all night long!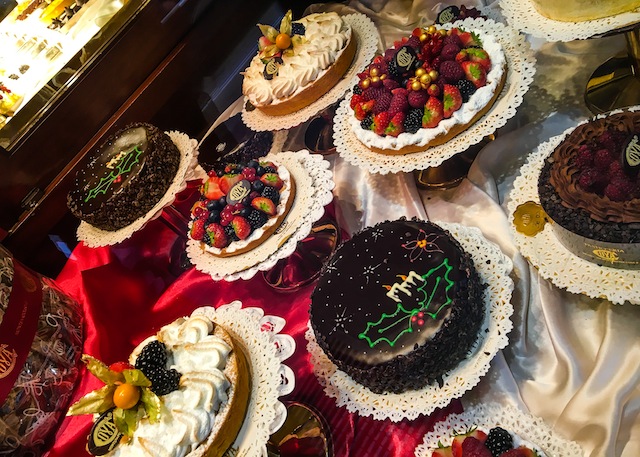 2. The cocktails are one of the funniest things that the city offers. You can not leave without visiting il Camparino in Galleria, the Vittorio Emmanuelle galleries, a historic symbol of the Milanese aperitif place to enjoy something completely different from what you've seen so far. You can take the best pickles and best Italian cocktails here. A must-stop before the meal to delve into one of the most deeply-rooted Milanese traditions among its inhabitants: the appetizer.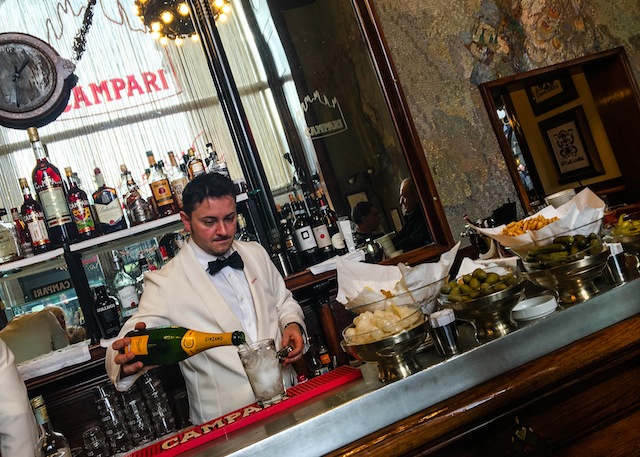 3 Restaurants of Milan are without a doubt one of its major attractions and one of the main tracks for eat Milan. For me, they were the real discovery of this industrial city. A priori of course I expected to eat well because one Italian city is almost forced. But the gastronomic variety of Milan goes far beyond offering a wide range of prices among all styles. You'll find classic trattorias, wine houses and meals and pizza shops and in nearly all you can have good meat, fish, and especially prepare for ways that will surprise you and the best pasta cooked vegetables. Delizioso!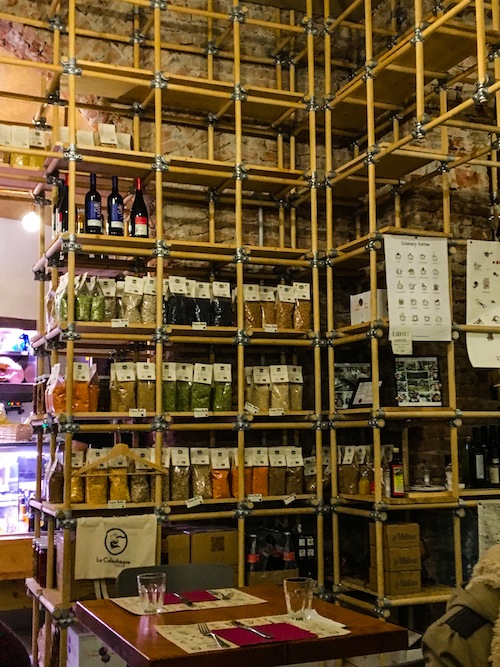 4. The Navigli or channels, hide some of the most romantic and beautiful in Milan, corners even if it will be difficult to find them quiet because they are always very lively and full of people mostly on weekends, where the night life of the city is concentrated around them. Today only two remain opened (Grande and Pavese) in that structure was originally created for open maritime traffic to the city and not can go the city without dinner in one of its restaurants and enjoy a drink in one of its terraces
5 Eataly. A new store concept. The first was New York, but Milan has the biggest. Here you can enjoy breakfast, lunch or snack pizza or pasta to your liking with your favorite sauce and finish with an Italian ice cream. But the best are the 3 floors of dining shopping where you will find hundreds of fresh products, packaged or canned. Meats, wines, chocolates, cheeses... Everything you can dream will find you in the last of my five tracks for eat Milan and I got very carefully in my suitcase back home. Take advantage to bring you everything that you don't find easily. I bought bergamot and sausage, spicy pepperoni for my pizza at home. Tears will jump me!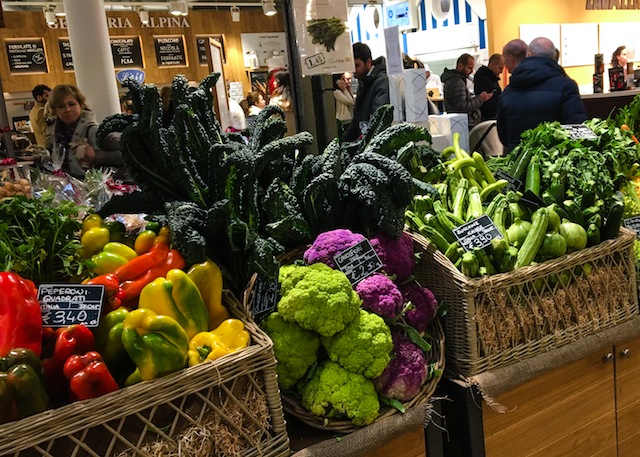 And after this review of five tracks to eat Milan we go with some cupcakes from chocolate cake and Brown will make the sweet spot today. A sweet and fluffy cake with a subtle touch of coffee and covers two creams with intense chocolate flavor and smooth taste of coffee. We go for them
Ingredients

For coffee and chocolate cupcakes
75 g butter €0.37
1 teaspoon pure vanilla extract €0.35
300 g flour €0.18
100 g of cocoa powder €1.52
1 teaspoon of baking powder €0.12
1 teaspoon of sodium bicarbonate €0.10
250 g sugar €0.18
2 eggs large €0,26
150 ml buttermilk €0.55
100 ml of black coffee (I use decaffeinated but use prefer it) €0.10
a pinch of salt €0.02
For the frosting or cupcakes of chocolate and coffee cream
300 g butter €1,47
200 g of dark chocolate €1.70
350 g of icing sugar €0.60
1 tablespoon coffee decaffeinated soluble powder (you can add it with caffeine, but I prefer it as well) €0.15
1 teaspoon pure vanilla €0.17
Total €7,84 posed between 16 Cupcakes in chocolate and coffee coming out with these quantities €0.49 per unit. Sweet and economic

Directions

1 preheat the oven to 175 degrees.

2. prepare the molds for cupcakes or muffins on a baking tray.

3. melt the butter and add the vanilla. Book

4. in a bowl of Blender mix the sugar with the eggs and frothing until they doubled its volume.

5. in a bowl, mix the flour, yeast, baking soda, salt, and cocoa. Start adding the dry ingredients alternating with the buttermilk: Add two tablespoons of dry ingredients, integrate well and add a tablespoon of buttermilk and not add more until it is well mixed. Continue until you have added all the flour and buttermilk. Then add the butter and vanilla and mix well.

6 fill 2/3 parts cupcake molds of chocolate cake coffee and Bake 15 to 20 minutes depending on the mold to use. To fill I use a large spoon of ice cream and so all are equal.

7. when cupcakes of chocolate and coffee are ready (to click them, the toothpick comes out clean) move to a wire rack and let cool completely.

8. While preparing the frosting or cream of coverage. Melt half of the chocolate in the micro to 30-second intervals. Add the other half and move well. Leave to cool.

9. with rods and using an electric mixer, beat the butter until it is soft, frothy and almost white. Slowly begin to add the icing sugar and continue beating until fluffy. Remove half of the butter and set aside in another bowl.

10. in a half begin to gradually add chocolate with the mixer to the minimum. until the cream has a uniform color.

11 Add the instant coffee and vanilla on the other half of the cream and continue beating until cream is fluffy.

12. with the help of the bottle to decorate logging decorate your cupcakes in chocolate and coffee. Fill each part with a cream bottle. Put your favorite nozzle and decorate your cupcakes in chocolate and coffee as you like and enjoy!

Tips and Tricks
If you don't like coffee you can do only with the vanilla cream
It freezes your cupcakes in chocolate and coffee and thaw them at room temperature in half an hour, and you have a cupcakes freshly made at any time
Difficulty: easy
Preparation time: 90 minutes
Servings: 16 Muffins (10 biscuits as the one in the photo)