Today I bring you a delicious Strawberry ice cream. In my school friends gang is customary, by birthdays ending in 0 and 5, we make a party and we meet us all. Not is that in the rest of birthday not us meet, that it tried to see us, but in those birthday always us make a gift something more special, among all. It was one of those birthdayI surprised them saying that you wanted an ice-cream maker. An ice cream maker? Yes, and of coursean Italian one!.
I love ice creams Since always, and in my house, my mother has always had ice-cream maker. The best of all that they had, was a Simac which my grandmother gave him when he saw her in a department store (so great was my grandmother), and that for many years made the delight of all of us at home. I had to buy gas every summer for the compressor to work well, but apart from that, it was the richest ice cream you can imagine. An awesome texture and a few flavors of truth with 100% natural ingredients.
Almost every day is made ice cream in house when arrived the summer and many times we invented recipes. I remember newly arrival of Paris had tested delicious sorbet in Berthillonone of the best ice cream in the world and the best of Paris without a doubt. I it had just in the street from behind House and often it visited to try new flavors. My favorite, one Tangerine and chocolate. So when I got home, I tried the recipe and my grandfather loved it. Ice cream chocolate on one side, and on the other an incredible Mandarin sorbet. Two beautiful colors for two intense flavors. Thus was born my passion for making ice cream at home.
I like ice-cream of almost everything (except coffee which I don't like), but in my house, my husband is not very leave so it is a bit special for ice cream. This is your favorite Strawberry ice creamnatural s asking me to make again and again and I repeat without pause throughout the summer. When the time of strawberries is ending, its price is much lower. Is when I take the opportunity to buy kilos and kilos of strawberries that clean and freeze to have all the summer handmade. It is a very creamy Strawberry ice cream with a mild-flavored Strawberry and vanilla and that not you resist, I I assure you.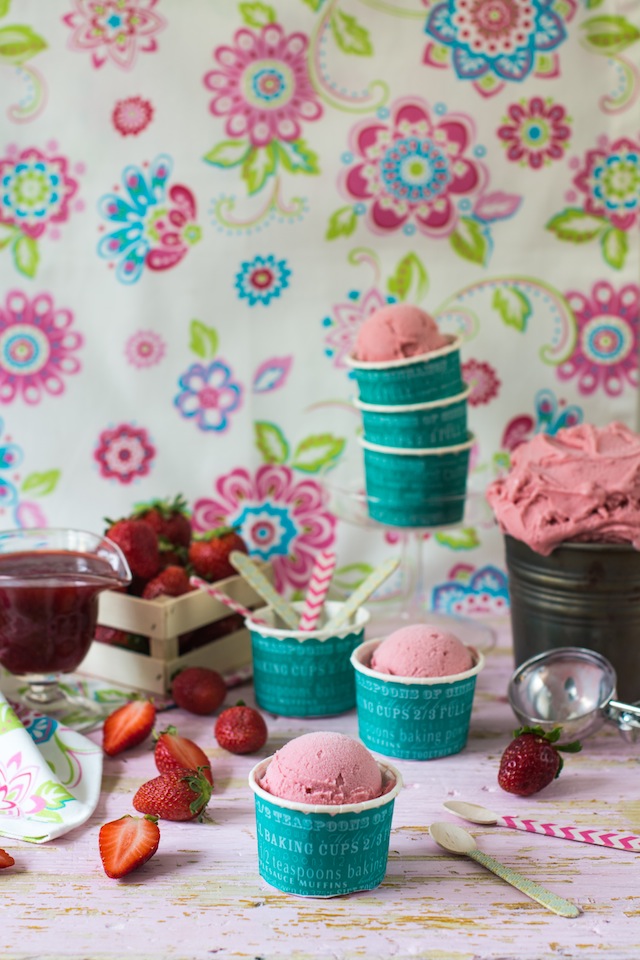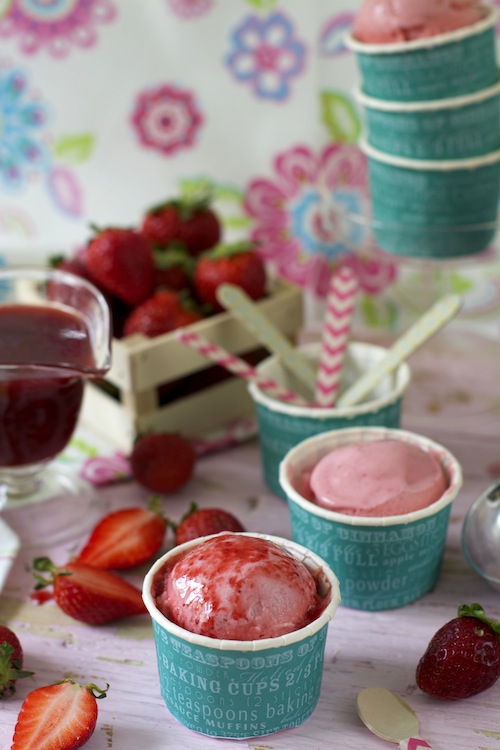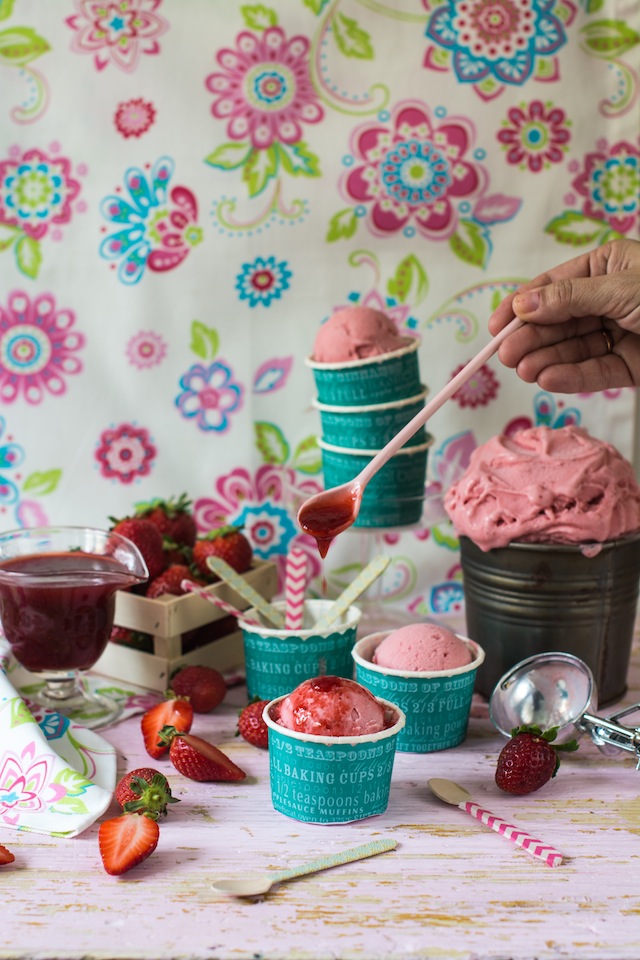 Ingredients
500 g ripe strawberries €1.00
200 g sugar €0.15
50 g of inverted sugar €0.25
2 egg yolks €0,20
250 g of fresh cream €0.45
200 g milk €0.14
15 ml of pure vanilla extract €0,20
Total €2.39 that divided among 10 large ice cream balls that come out of this litre, are €0.24 per ball. You've never taken a richer or more cheap ice cream
Spoon ice cream by from Tala Cooking
Directions
1. In a bowl get the milk, and vanilla to a boil.
2. Using an electric mixer, beat the egg yolks with the sugar until they are well foamy. Slowly pour hot milk over them and mix with rods. Add inverted sugar. Return to the fire and cook over low heat until it thickens a little. Set aside for cooling.
3. Meanwhile clean and wash the strawberries. Using a blender, grind them up to get a puree.
4. When the custard cream has cool down, mix with the cream and strawberries, making sure that they are well mixed.
5 go to the ice cream maker while each machine set. If you do not have ice cream maker (sorry for you because it's the most!), go to a bowl in the freezer. It is not necessary to move every so often because the invert sugar will prevent that it crystallized our Strawberry ice cream.
Tips and Tricks
If you don't like the seeds of strawberries in your ice cream, you can eliminate them brewing the strawberries puree.
This same recipe will help you to make an ice cream of red fruits
Difficulty: easy
Preparation time: 2 hours
Servings: 10