Having an ice cream shop at home with the best double chocolate ice cream is very easy with this recipe because no one is going to believe that the ice cream was made by you and it is so easy that you are going to fall in love.
Ser is an ice cream that is also vegan because it does not carry dairy or animal fats. Coconut milk works magic here and condensed milk, which you can choose traditional or vegan, gives the right sweet touch and helps maintain that special creaminess of this ice cream.
The recipe is so simple that you just have to crush the ingredients and you can make it with or without a machine to make ice cream, so let's go for it that we already have the dessert of the weekend.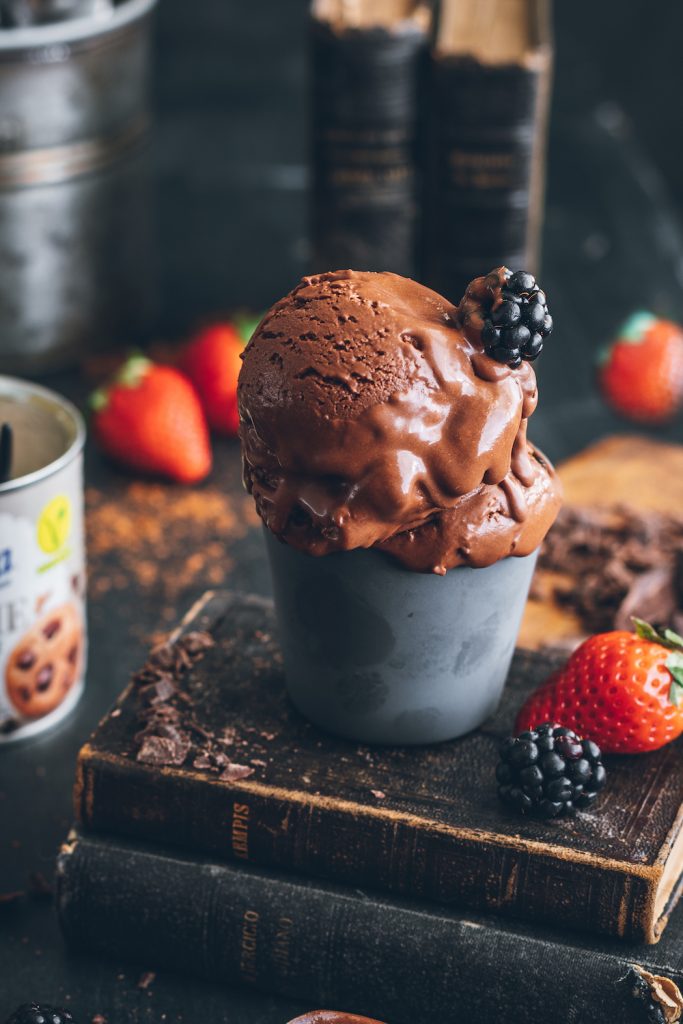 Ingredients
400 ml coconut milk
150 ml condensed milk
2/3 cup unsweetened cocoa powder
a pinch of salt
180 g finely chopped vegan dark chocolate
1/2 teaspoon pure vanilla extract
Directions
In a bowl put the coconut milk, condensed milk, cocoa powder, vanilla and salt and mix.
Chop the chocolate with a knife and melt it in a bowl in the microwave in batches of 30 seconds until it is completely melted.
Add it to the mixture of the bowl and with the help of a blender crush well so as not to leave any lump.
Add the mixture to the bowl of our ice cream maker and let it butter (this is the name of the curdling phase of the ice cream) until it is very creamy.
If we do not have ice cream, we will put it in a container suitable for the freezer for half an hour. After this time we take it out and mix it well to break the crystals that may have formed. We return it to the freezer and repeat the process another 4 or 5 times.
We serve and enjoy!
Tips and Tricks
It is a very creamy ice cream that you can use to fill cakes
To serve it better take it out of the freezer 10 minutes before
Difficulty: easy
Preparation time: 5 minutes more cold time
Servings: 6