Salmon with avocado sauce burgers. This was dinner prepared to Rafa Nadal and Fernando Alonso, my guests of another day at home. Siiiii, have you read well. You see, a few weeks ago my dear Delicious, my friend Marta, he proposed to me a very fun challenge: to invite who else I want to dine at home. And it is that a group of bloggers had created a chain with which they invited different people to dinner, I found it super fun so I accepted (thank me it's Friday for having started it!)
So, although presumably it would only invite a person, I decided to invite two: Naval Rafa and aFernando Alonso. And it is that if with them I enjoy so much watching them compete, I was sure that dining with them it would be very interesting and above all, I am sure that would happen so I great.
Both care a lot the power so before I dare to prepare them for something with more fat, I chose a casual, easy-to-prepare dish and that you can take every day. It is a healthy and tasty recipe to make every day at home or take it to the office. Easily eating fish that also allowed me to not watch the dinner but the conversation.
Both are much admired so then came the conversation between them. Rafa told us that likes speed and Fernando that to relax like the bike but what both of them likes it so much is to eat. They enjoy much food and although they dare with things I had are more than eating to cooking.
I enjoyed a lot. Having them at home, tell them how you make me cry, suffer, laugh and thrill me when I see them did me a lot of illusion, but even more made me see them eat these hamburgers of salmon with avocado sauce with which took me the career, the set and the match.
You can not miss the next quedó...! It is my friend Raquel Carmona of The Gargantua and in a few days, we will see who has challenged her and how was your dinner.
I leave the recipe for my salmon with avocado sauce burgers so you can prepare them for who you want :)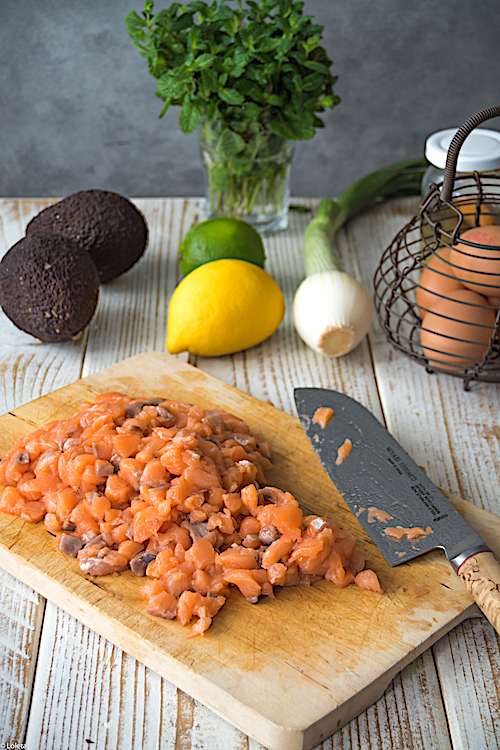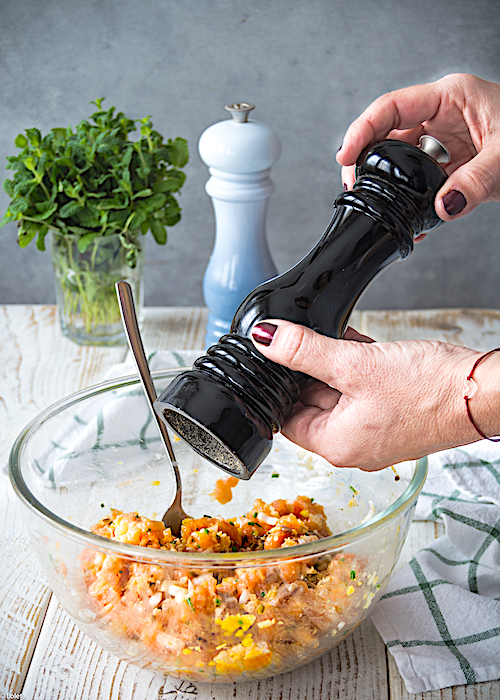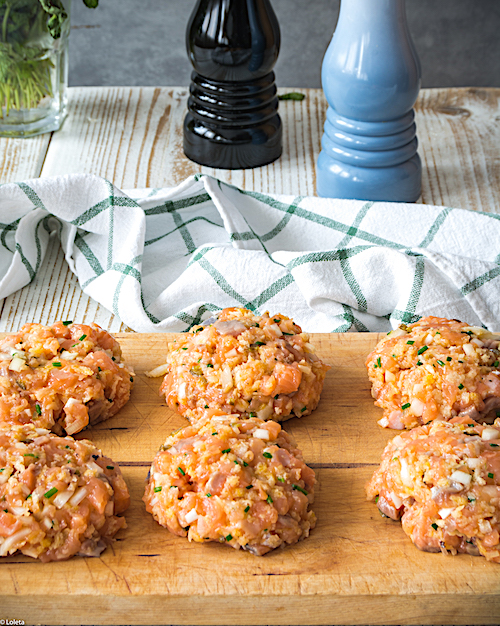 Ingredients
1 kg of fresh salmon
2 tablespoons panko (or bread grated failing)
1 egg
1 minced fresh onion
1 poblano or serrano chili chopped (because the world of the brave)
1 tablespoon of lemon or lime juice
1/2 teaspoon salt
1/4 teaspoon freshly ground black pepper
a little chives
For the avocado sauce
2 ripe avocados
1/2 chopped fresh onion
1 tablespoon of lemon or lime juice
1/4 teaspoon salt
1/4 teaspoon pepper
1 bunch of fresh cilantro
Directions
Ask the fishmonger to remove skin and bones from salmon. Finely chop (I did a part by hand because not trust, but the other half her pique in the food processor from Kitchen Aid P2 that the wise men have given me and me was great because not macha it as the Thermomix). Book in a large bowl.
Add the panko, crushed Chili, egg, fresh onion very chopped (also pique part by hand and then probe with the Kitchen Aid and it was great, and this is not sponsored or anything, I tell you because I like a lot), lime or lemon juice the very chopped chives, salt and pepper. Mix well. Book.
For the avocado sauce, Peel and mash the avocado in a bowl. Add lemon juice, onion very, very chopped cilantro. Mix well and add salt and pepper.
Put a grill to heat to temperature high (it can be done in a frying pan but it will not be with the marked stripes much like that and give that aspect of BBQ that is so nice).
Cook for about 4 minutes on each side until it is well browned.
Serve patties with a dollop of avocado sauce on top (with or without bread).
Tips and Tricks
Add some tabasco if you don't have Serrano chiles
Frozen hamburgers once cooked and just have to heat them
Preparation time: 30 minutes
Difficulty: easy
Racion:8