This quinoa gluten with guacamole Burger made me pass one of the most sympathetic afternoons in recent weeks. Cooking live with my friend Tere's The Maria kitchenettes is always super fun, so the evening on Instagram has been great.
To which not n I've ever seen, we have prepared two recipes. We started with this rich Burger from quinoa that is finger-licking and then a granola without oven. Two easy recipes without a kiln to take anywhere and take at any time.
I leave you the recipe for quinoa Burger. For which has never tested it will be all a discovery. At home my two boys are anti things vegan, anti inventions, but yesterday succumbed to both healthy plate format format sandwich accompanied with salad. A great opcióin for lunch or dinner that is already on my list of required of this season.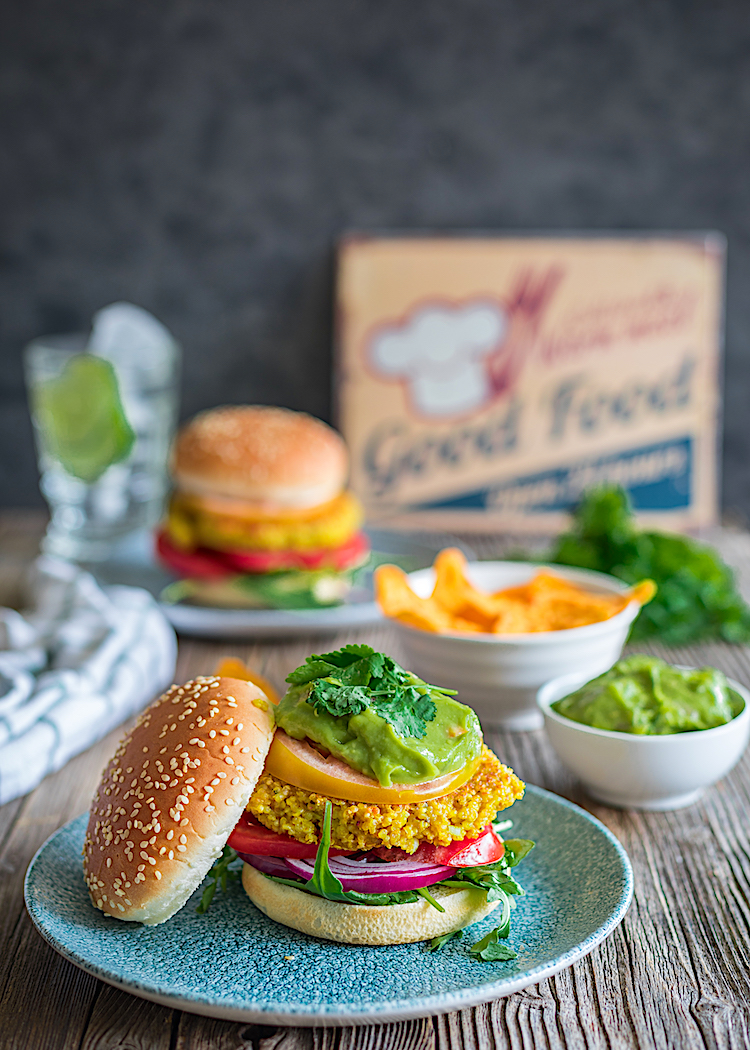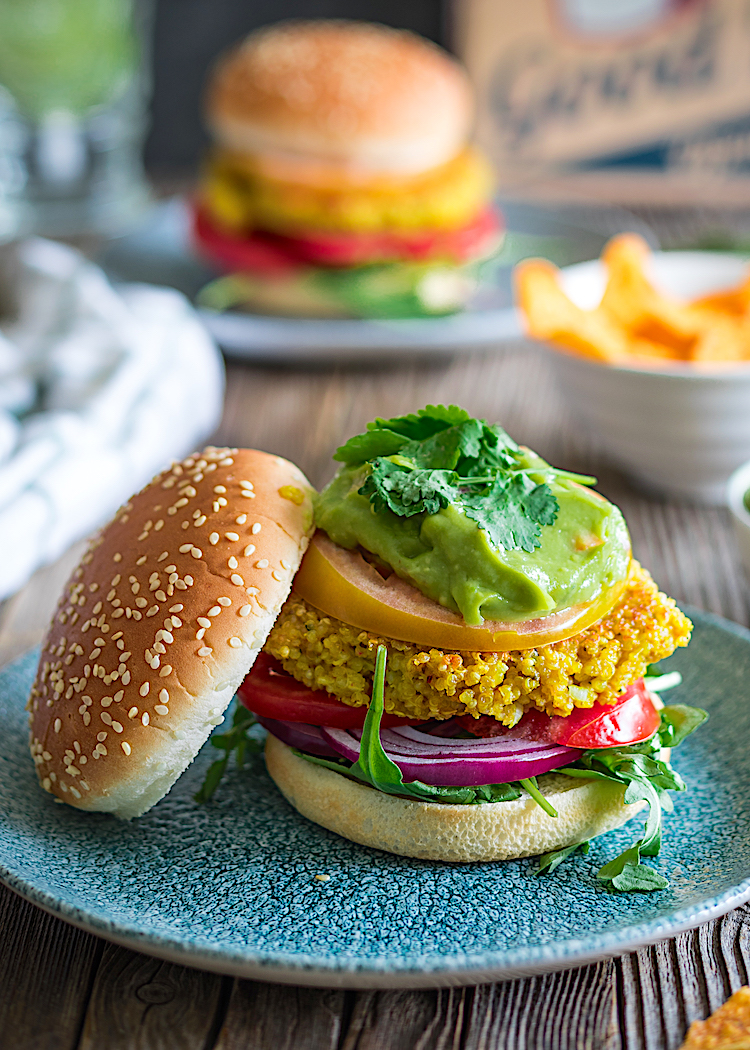 Ingredients
200 g of uncooked quinoa
a pinch of salt
1/2 teaspoon of curry powder
1/2 teaspoon of turmeric powder
2 tablespoons very chopped fresh chives
1 teaspoon garlic powder or garlic paste, or a clove of garlic chopped and crushed
1 teaspoon dry oregano
1 egg
2 tablespoons chickpea flour (or oatmeal or whole wheat flour...)
For the guacamole
2 avocados
1 tomato
1cebolla
1 bunch of cilantro
1 lime
a little salt
The mounting of the Hamburger
A gluten-free bun
a bunch of fresh cilantro
a few leaves of Arugula
1 red tomato
1 Green Tomato
Directions
Cook quinoa according to the instructions the packaging but are usually about 7-9 minutes since it starts to boil.
In the meantime, prepare guacamole still indo this recipe
Place in a bowl and add all ingredients. Mix well. If necessary, add a little flour if you see that it is little compact.
Heat a frying pan anti adherent with a dash of oil and put our Burger from quinoa. Let Brown a few minutes before turning the tables by adding a little more oil. Oil and the high heat of the Pan will make that Burger is crunchy on the outside with a crunchie amazing touch.
Put the muffin and over a bed of Arugula. On her slices of red onion and over a bit of fresh tomato. Placed on our Burger from quinoa and terrminar with the green tomatoes and a good spoonful of guacamole. Enjoy!
Tips and Tricks
Serve with your favorite salsa as a homemade mayonnaise seasoned with cilantro or fresh tomato
You can freeze it before frying or prepare it in advance and warm it up in the micro or pan when you go it to take
Difficulty: easy
Servings: 4
Preparation time: 15 minutes