These are the easiest digestive cookies you'll ever make. With only 3 ingredients and in just 5 minutes you will have some cookies without sugar, if gluten and lactose free.
You can decorate them with dark chocolate and some grated coconut like me, or you can use your favorite chocolate.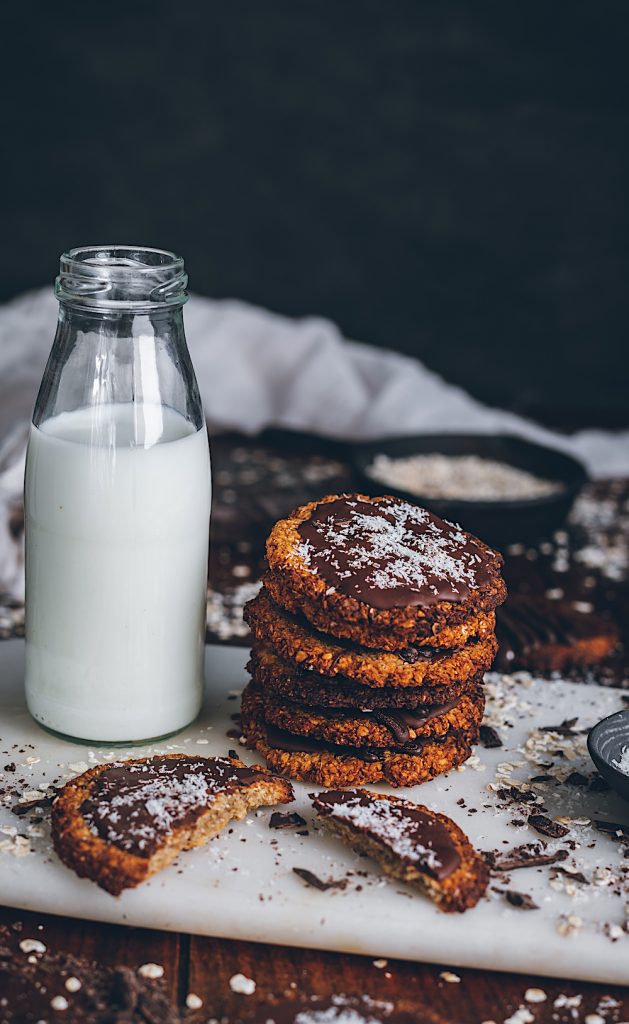 Ingredients
For cookies
2 ripe bananas
100 g gluten-free oat flakes
30 g grated coconut
For decorating the cake
60 g 70% dark chocolate
1 teaspoon coconut oil
Directions
We preheat the oven to 180 degrees
Crush the bananas with the help of a fork until they are very creamy and there are no large scofing.
In a bowl mix the banana with oatmeal and grated coconut.
We form equal balls (about 10-12). We put them on a baking sheet, and crush them by hand. With the help of a kitchen ring or a glass surround them so that they are well round.
Bake about 15-20 minios until golden brown.
Melt the chocolate in the microwave with the coconut oil and cover the cookies with it.
Tips and Tricks
We can replace oat flakes with oatmeal
We can decorate with white chocolate
Difficulty: easy
Preparation time: 25 minutes
Servings: 10-12