We finally have lists of gluten-free sugar cookies to decorate. Few things are as perfect as the smell of home baked cookies, so this time I decided to make them dedicated to people with celiac disease, in tribute to all those who have gluten intolerance are super rich and although they are a little Sandy flavor is delicious and at home my sobri's took a box filled with his smile.
These gluten-free sugar cookies are also very easy to prepare. The mass has very few ingredients, so the dough is formed very quickly. Is super simple to knead and stable enough to cut shapes and pass them to the tray for baking.
Basically the big difference I've noticed with respect to the other cookies that I do with wheat flour, is that these gluten-free sugar cookies are much more fragile and light, so instead of using only icing sugar which is that normally use my cookies to dec pray, in this occasion I also used normal sugar to give them a little more of hardness and that does not break so easily. If you can use only (normal) granulated sugar, but my I like the delicate texture of the icing sugar, so after several tests I chose to use both.
With respect to the icing or frosting, this time I used orange juice because I love the flavor of orange that gives the cookies, but if you prefer it you can do it only with vanilla (favorite of my son), with lemon juice, or use your favorite flavor essence : coffee, almonds, cinnamon...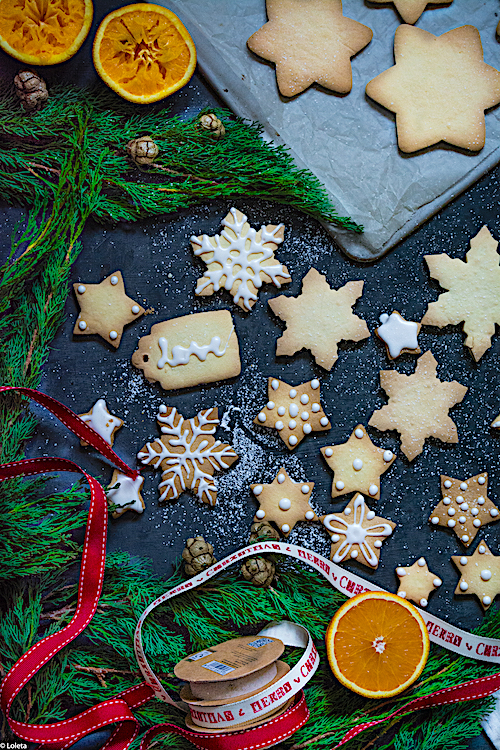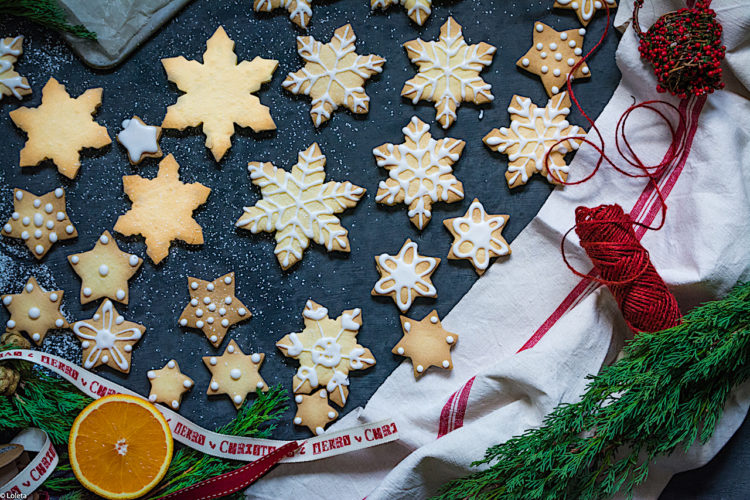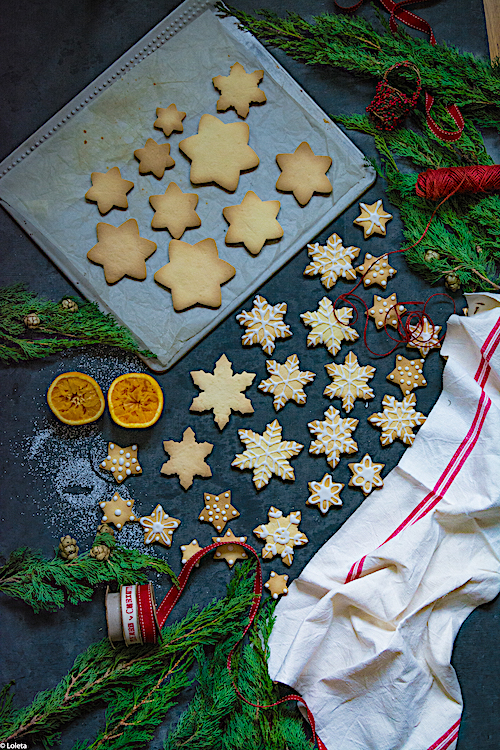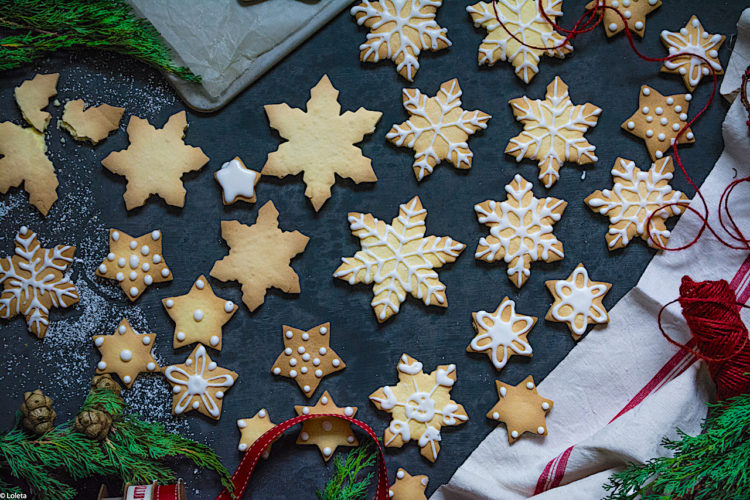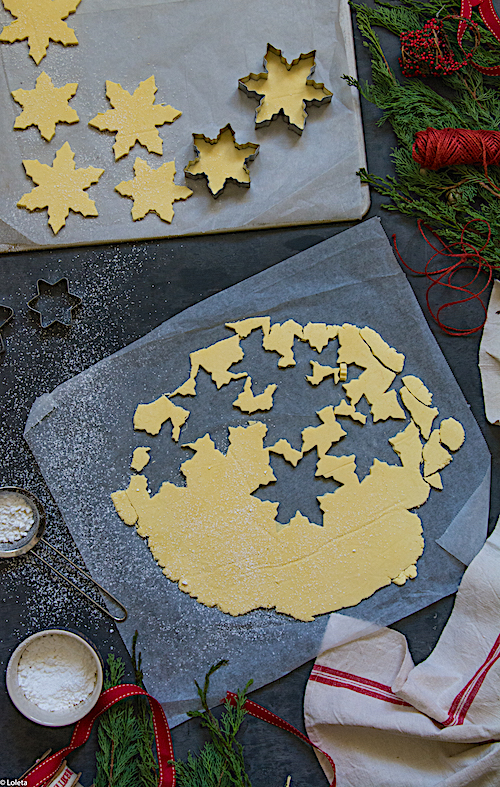 Ingredients
650 g of flour gluten
1 teaspoon of xanthan gum
a pinch of salt
150 g sugar

100 g de azúcar glas

350 g of butter without salt, at room temperature
1 large egg, beaten at room temperature, beaten
1 teaspoon pure vanilla extract
For the glaaseado
300 g of icing sugar
2 tablespoons orange juice
1 cucharadirta of pure vanilla extract
1/2 teaspoon of white colouring (optional - I used this (which I love because the frosting is very white)
Directions
Preheat the oven to 180 C. cover trays of paper oven baking and book.
In a large bowl, put the flour, xanthan gum, salt and sugar (two types) paste and mix well. Add the butter, egg and vanilla, and knead to a smooth dough and uniform. If you become too separate, add two tablespoons of milk to make a United mass is formed
Spread the dough between two sheets of paper for baking and let stand half an hour in the refrigerator to harden and we may well be cookies. With the help of a cutter, cut cookies and place them on a tray of oven we had reserved.
Bake 10 minutes until cookies are golden brown around the edges. Remove the cookies from the oven and allow to cool until they are seated. Transfer to a wire rack so that cool completely.
Now it must prepare the glaze. In a bowl mix 250 g of icing sugar with 2 tablespoons of orange juice and half a tablespoon of vanilla extract. With the help of a small rod or a spoon, mix. If necessary, add a little more water until the texture which can be expanded, but that is hard. Add the white colouring and again mix.
Once the cookies are completely cool, place a scoop or spoon a generous amount of icing on the top of each, and spread it into an even layer with a wide knife or offset spatula.
You can also put the icing in a sleeve pastry and make drawings about the cookies, as did I, to give them a more Christmas touch
Tips and Tricks
Put juice of lemon instead of orange juice to the glaze
Preparation time: 1 hour and a half
Difficulty: easy
Servings: between 40 and 50 cookies depending on the size of the cutter that we use