This chocolate and avocado mugcake is going to become your favorite express snack you will see. It is gluten-free and you can do it without sugar and of course it does not carry lactose either.
It is perfect for everyone and children will learn to love avocado because it only adds a delicious texture without giving it flavor. This is going to be your new breakfast or improvised snack perfect for the whole family because it is also gluten-free, lactose-free and you can add your favorite sweetener having to add sugar.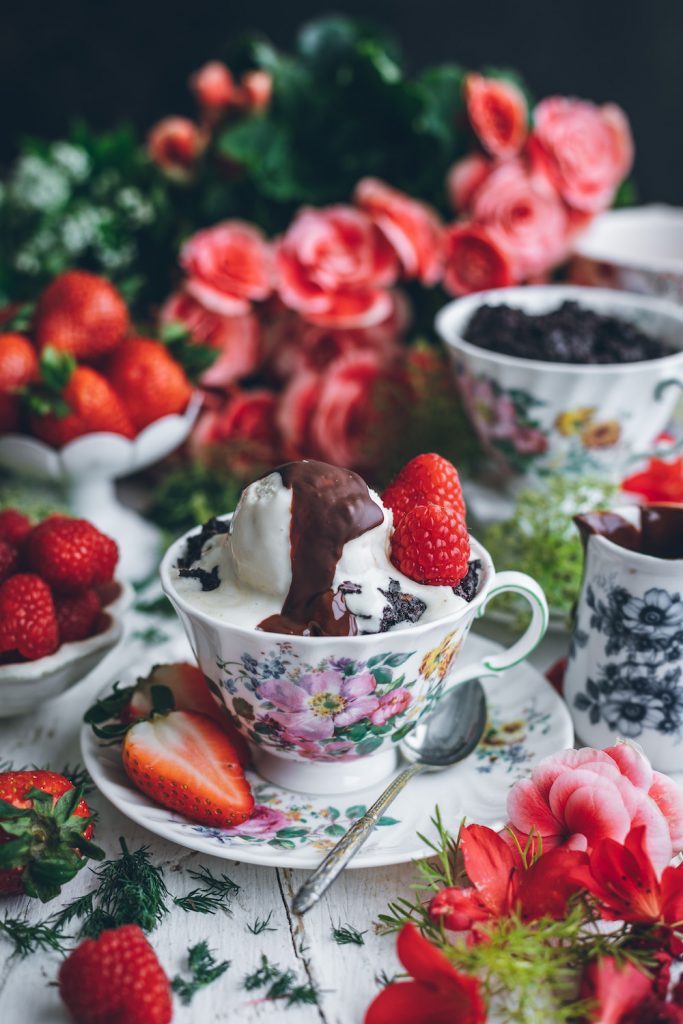 Ingredients
65 g avocado (4 tablespoons)
30 g cashew butter (2 tablespoons)
45 ml of maple syrup (3 tablespoons) or your favorite sweetener: honey, erythritol, agave syrup...
3 g gluten-free baking powder
20 g pure cocoa powder without sugar
For decorating the cake
60 g melted chocolate: black, milk or white, as you prefer
1 scoop of ice cream or a little whipped cream
Strawberries and raspberries to decorate
Directions
Mash the avocado very well with a fork. Add the maple syrup and cashew butter and mix well.
Add the yeast and cocoa and mix again until you get a thick but smooth dough without lumps.
We can also put all the ingredients in a glass and crush with a hand mixer.
Fill a cup with the mixture and put it at maximum power in the microwave 2 minutes until the top looks smooth and has grown (mine has 800W, if yours has less you need a few more seconds).
Let cool slightly and finish with a little melted dark chocolate, a scoop of ice cream and a strawberry or raspberries cut in half to decorate
Tips and Tricks
Be sure to mash the avocado well before measuring your 4 tablespoons
For best results, use very ripe avocados, as they are easier to crush.
You can replace cashew butter with other nut butters such as almond butter, hazelnut butter or peanut butter although for me the latter gives it too much flavor
Difficulty: easy
Preparation time: 3 minutes
Rations: 1