The small market of Nyaung-U in Bagán It is one of those sites that make you a trip. Just of land in Bagán, what already was all an adventure and we were heading to Bagán. But before they expected us to two stops.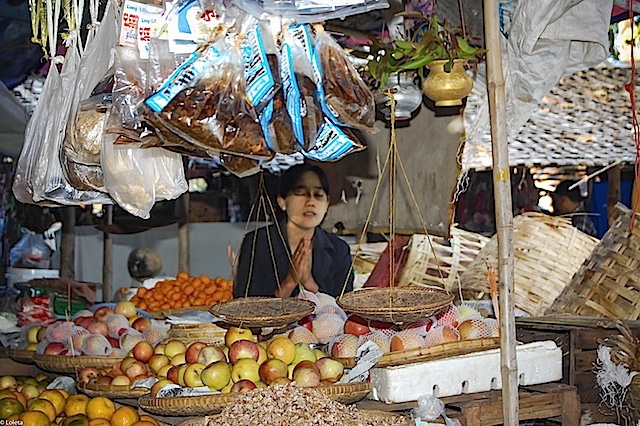 Of the Nyaung-U and the of the Shwezigon pagoda and both were the best welcome for what would discover those days and to not forget ever.
It is curious how a market can tell of a country without the need for words, and is to visit local markets, it is always my first step in any site.
Is it first that makes that my heart will shoot because there is where I learn more. How are the people of the country, how they dress, eat vegetables, what kind of fish are caught or what meat is more popular, if they eat it.
The market of Nyaung- U is small but very colorful. In he discovered why the Burmese van always with her face painted of yellow light. Not is a custom of their tribes or a distinctive social. It is just to take care of the skin.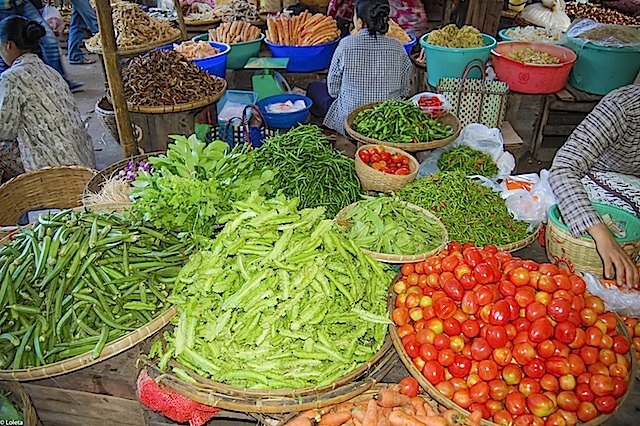 Have it painted of thanaka, a cosmetic of yellow color which are usually applied on the face and body the majority of the inhabitants of Burmamen and women of all ages, including children.
This cream or paste, is get grinding on a stone the bark of the tree thanaka with water.
Here I also discovered that the Burmese primarily based their diet on vegetables of various kinds. Some of them are known here and others are not. Potatoes, Eggplant and tomatoes of many varieties are more common, and among the most unknown, yellow peas vegetables.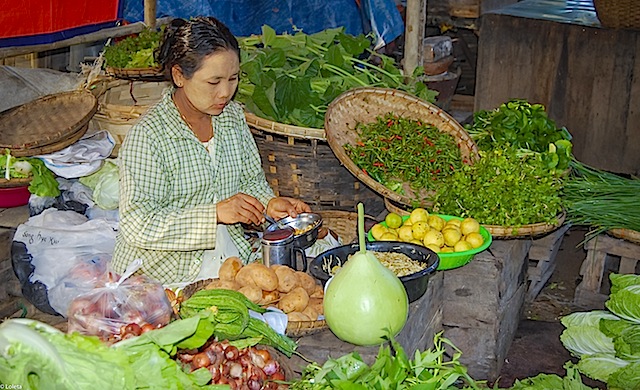 Burma is a country where many people are vegetarian. Although its gastronomy is poorer than the Vietnamese, Thai or Cambodian, it hides many secrets that you will love to try.
If you have the opportunity, do not miss this market. You fall in love with its people, its color and its image taken from an Indiana Jones movie. What would return!