"I promise that the best is yet to come"
Sorry for this post that does not include any recipe, but not I think I disappoint, the photos speak for solo. More than one you asked me to tell you the news and events of how will run everything, because the information is only ahead by social networks. And it is true, bear right, the blog must be given life. I always say that we must take advantage of the the opportunities life gives you.
La Vie on Rose.
Multilayer cake with gradient pink coconut and fruit of the passion, by Loleta.es
Chocolate Soul
. Cake of chocolate with melted chocolate, by Loleta.es
Just six months ago I started to work on this a little by chance, a bit like a way of transforming my cravings of culinary creativity. But at that time could not imagine by no means, the cluster of personal satisfactions personal I would be assuming.
Macarons
. Of Strawberry, chocolate, lemon, pistachio and mango, by Loleta.es
"I want to do something different and original" He said to me, and to my surprise this is taking shape. In the posts start mixing my two fundamental passions (Besides my family): the cooking and agency, and will in many cases linking prescriptions to places I have visited, describing it an orchard of the distant Myanmar with a charming corner of Venice. And to my surprise, it is that after a while, there are people there, saying that you like I do. And today, at this point I would like to say thank you in some way, and how?, because writing in my blog.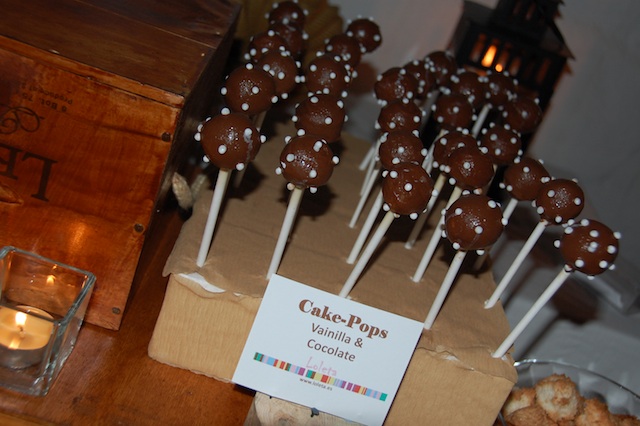 Cake Pops
. Vanilla and chocolate, by Loleta.es
First of allgrateful for the support shown by each and every one of you, because you are who you give meaning to my blog and thanks to you I have realized that what was counting, interested, and with you I learn and share, as in life. The beginnings are always difficult, I know, but I am also of the convinced that working hard, everything comes. And that's what I did: excited and put all the meat on the spit with the blog to make me a huequito in your interests, though, everything must be said, to find my opinions (not many, fortunately), directly trying to scupper all my illusions.
Push up Pops
. Brownie and peanut butter, by Loleta.es
But I I am very consistent, I can with all that and more because I know that you are there. To you who are at the foot of the Canyon every day with your messages and your mood, and to which they who pass by here from time to time, though you odiéis enter in the kitchen, you are the first I want to say: Thank you!
Tart of the pot (The Pot Cake)
. Cake cookies and Oreo mini version, by Loleta.es
I kept dedicating hours in the kitchen (which I love) and the computer, I have it almost collapsed, warning remaining in social networks, today so necessary to disseminate and extend your proposals. And so until it became the London Blogging Day from TELVA. He did not much believe in me, I admit, by more than 80 proposals from established bloggers, but it was my husband who pushed me to introduce myself because I had interesting things to say (he has much more faith in my myself and without it I assure you that today you would not be writing all this), and thanks to it I did it, and I won... One of one, go effectiveness!. TELVA: Thank you for your appreciation, I have come to light thanks to you, and that you forget... no thanks!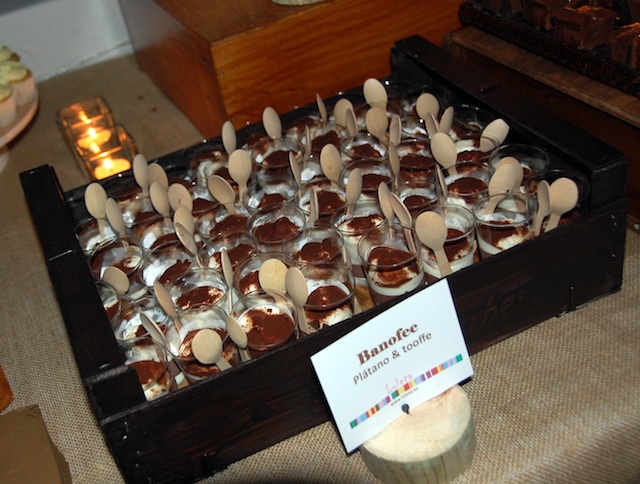 Banofee
. Crushed biscuit, banana, milk, mascarpone cream and cocoa, by Loleta.es
Back to Malaga, after living some years in Madrid, me stirring more promote the blog and start cooking-related projects: classes, workshops, etc. and a lot of other things that all day I roam the head, that Yes, taking it easy... step by step.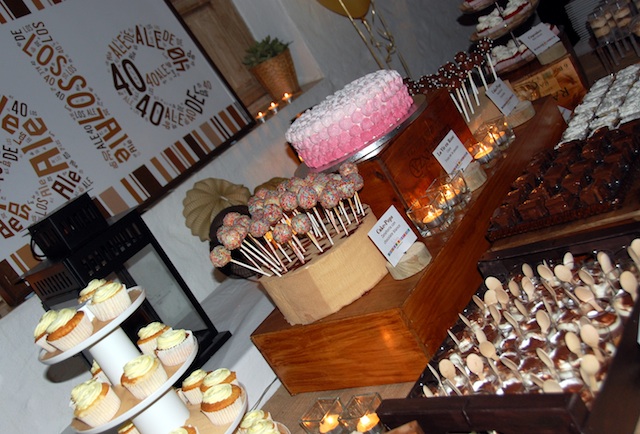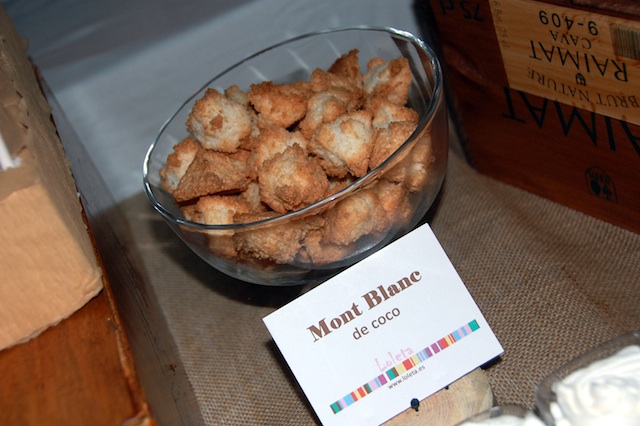 Mont Blanc
coconut, by Loleta.es
Some others have been there since the very begining like El Teso Gourmet from the beginning!, DVicioBarcelona always there!, broths Aneto that illusion!; TV Channel Canal Cocina Uf, the Champions!; Sarah country that gave me the prize Leibster Blog (I have pending share it, know it); and many others that we have been as "inseparable" on the road during this time in the network: thank you!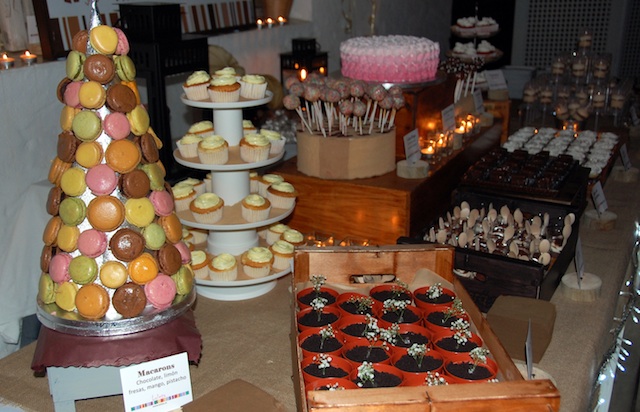 After that, someone had a special interest in my blog Alfonso Vazquez, journalist of of La opinion of Malaga, on the blog. From the outset Alfonso followed my steps until it reached the interview. Mother!... had to jump into the ring with photos and everything!.! You know so much more than my thanks for the article published in La Opinión, with how jealous I am of my private life!. But Alfonso you gave a loving twist to the article that dazzled me. I have no words to thank your interest: thanks Alfonso! and thanks to La Opinion de Málaga, who have now if I have say... localized.
Then comes my dear good friend Mamen and suddenly tells me... "I want to than the buffet of desserts and sweets birthday of Ale you do it and I do not accept a no for an answer"... how?. Are of those times in life that someone you have to give a little push to you hauls, and go if I the yield: two weeks and some full speed, with designs, imagining spaces, looking for references, customizing ideas, shopping, some foreign (blessed internet), the kitchen (I think that I have not seen the light in 12 days...), but now see the result here.
Red Velvet Cupcakes
. With frosting of cheese, by Loleta.es
All desserts (could not be otherwise), counting 12 different desserts and a multilayer cake (more than 400 bites in total) with a presentation and and elegant in sepia colors, Brown and grey, and with some new features that are sure they will begin to circulate from now here. The table of sweets them, the Candy bar, with the AJAX biscuits, was also unique. I added some decorative details to join two tables. I was exhausted, with many nerves by responsibility, but very happy with the final result... Mamen and Ale are great people and great friends. After trusting me, they deserved something usual or normal, and I put all my effort in returning my appreciation of the way I know best: doing something different than them them. This was well worth it. Thank you suck for the opportunity to do something different and original, thank you very much for supporting me, accept each and every one of my proposals and believe in my earlier even than me. I can never thank you enough I empujaras to do this. It has been a great satisfaction, of truth.
Cake Pops.
Carrot and white chocolate, by Loleta.es
And, finally, in this month, I released collaborating with INOSSIDABLE, here in Malaga, with courses of Indian cuisine in its schedule of courses from September what more can I ask?. Give cooking classes, my dream!. I am also very grateful for the confidence that I have placed to you. I hope to live up to, and I have high hopes on this challenge because this is where really me you would like to direct my future.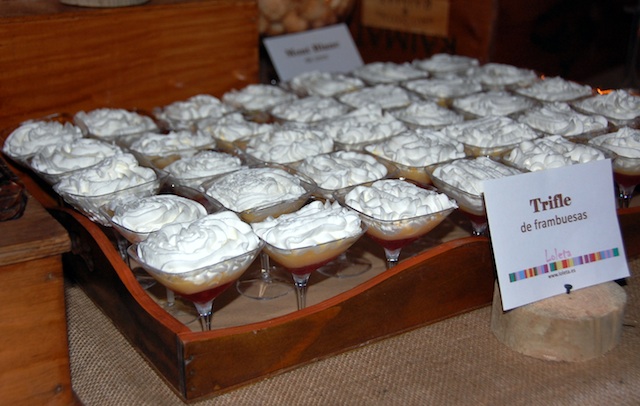 Raspberry Trifle
, by Loleta.es
Lemon Cupcakes
with natural lemon, Loleta.es by frosting
But this is not to get anywhere. This is just to start. The beginnings are slaughtered and with this mindset must be followed. I do this because I like to and I thank you for being the lucky ones that I can say it. The other day a friend I gave congratulations on being able to devote to what you really love, and it is true: I am very lucky to be able to devote myself to this and to have the support of all of you. As one of the famous events circulating on the net said: A long way begins with a single step, and there I am giving steps.
Candy Bar
by Loleta.es
Ajax Cookies
by Loleta.es
The blog allows me to share these experiences, because behind the post and recipes, not just text and photos, we are hopeful people; and behind your comments are opinions and feelings. I in this case only I can tell all: thank you for these six months, promise to continue giving many war!. I hope that you continue there, I ask your favorite recipes and that we continue doing the long way. What I was very nice, but as always my husband tells me: "I promise that the best is yet to come". A very strong all kiss.
Loleta
PS: I would add, that as a result a little of all this "small madness", I've taken to dream and I have decided to present my blog contest Blogs 2012, in the category Best Gastronomic Blogso please, if you have a minutillo, linkad below and vote for my candidacy in the corresponding section. Of a truth that is only one minute. Many thanks for your support and for your time!. Kisses