Copenhagen deserves a visit, or two or three, and in that, have to navigate its pastry shop. There are times that it is worth going to the other side of the city where we are to get to know a new bakery, a famed restaurant or just out of pure curiosity.
Before leaving the House already knew that he would come to visit his... dessert boutique. I had read many references about your obrador-pasteleria and we all had really wanted to do a tasting of the work of Nikolaos Strangasso there we went with our bikes... already I have told more than once I love touring the cities by bike would saw it in my post on? Helsinki? Returning to Strangas, although his workshop is away from the main tourist route of Copenhagen, and has other branches, as in the downtown department stores Magasin du Nord where to take their delicious snacks, we decided to go to the plant, located in Åboulevard 7, and try to meet Nikolaos. Walk... desserts, worth very much and will give you the opportunity to meet a part of the city which we are sure that you do not iríais otherwise.
Nikolaos It is one of the most renowned chefs in Denmark. It is not only a lover of Spain, accessible, friendly and pleasant chat (not denying its Greek origin)... all a charm. Organizes workshops of cooking (which I was left with the desire to match) that are always a success. This place is their flagship boutique and upon arrival some bicycles parked at the door announced us that the place was lively. Upon entering the premises, it is as if we entered in the flirtatious lounge of a friend: a sofa, some chairs and a large table where you share the taste for well-made pastries. A big showcase announces the delicate style of these cakes based mousse of fruits of the forest, so sweet in the Scandinavian countries, macarons of all colors and a few delicious cakes.
We take the Rhubarb tart rich I have ever tasted, accompanied this time by a mascarpone cheese with a touch of lemon and a superb White chocolate raspberry mousse cake. A real delight, I will always remember. Impressive!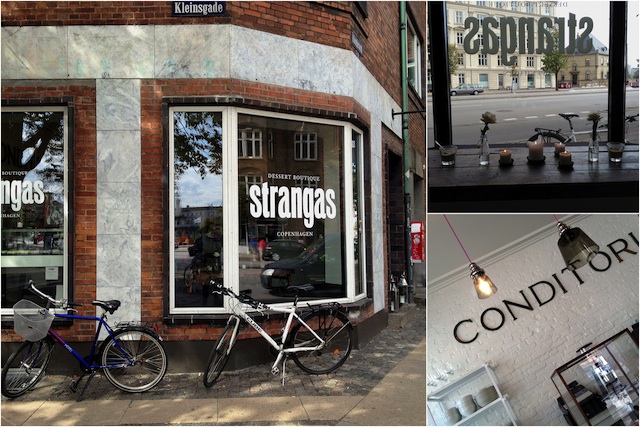 After this visit and although off hunger, decided to ride to visit Brodan organic bakery with bread and organic pastry where the Danes buy delicious bread and cakes daily.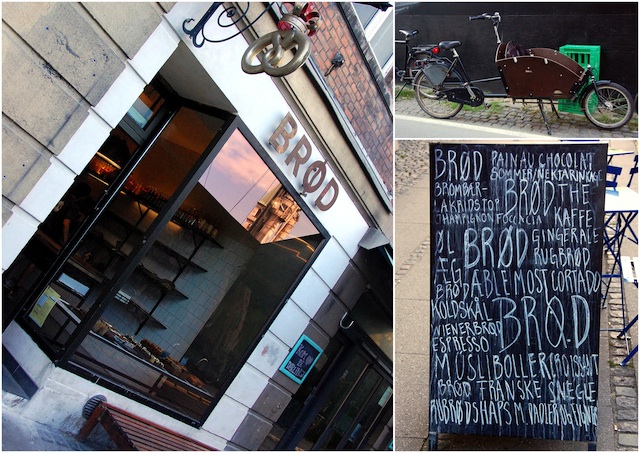 Although it has several branches, we are moving from Enghave Plads 7, the first opened, taking also advantage that we already were in the area. The bakery, it has that precisely, appearance of bakery, with breads freshly removed from oven, and shelves where they sell their organic jams and its ecological juices. They are also a good selection of fresh sandwiches prepared at the moment with the bread that we choose and fill that make us more desirable. A luxury!
We tried a rye with cereals and Brown that seemed convincing sugar cupcake. Crunchy on the outside and juicy and tender on the inside. It had the appearance of cake but the texture of the dough made with yeast. In addition, a brownie with cinnamon delicious. Perfect to finish a morning of riding between parks and avenues near the canals. In addition, a few delicious pastries of cinnamon huge that left us wanting more, but we could not test... we no longer fit...
Those cinnamon buns are the quintessence of Scandinavia and innumerable variants can be found in Norway, Denmark, Sweden and Finland. This that I bring today is ideal in a breakfast, brunch or lunch. Comes directly from Denmark fresh, fresh... do you want? As we go!