"To travel is to find your identity by contrast..."
Burrata Zafferano in Spanish style
London It is a city that I love and try to visit regularly. It is probably my favorite capital, although I must admit that when I lived there, I ended up extremely tired of their comings and goings. Then I ended up tired of the lack of light, so short of rain days and... meal (studying then), but since I left it, however I can not go back at least once a year, and it is that if there is a city in the world engagesthat is London.
There are Arabian cities hidden in one, and I promise that whenever I return I discover a different London.
One of those times I came back I did friends, and discovered another London. The supermarkets of oriental food, the shops of kitchenware to the outskirts and the restaurants more chic city. One of them, called SaffronIt has become one of my essential, today it is chosen. Is at 15 Lowndes Street, in Knightsbridge. If you're going around the Harrods area, don't hesitate to book there. It's not uncommon to meet famous people because although it's expensive, it's totally worth it.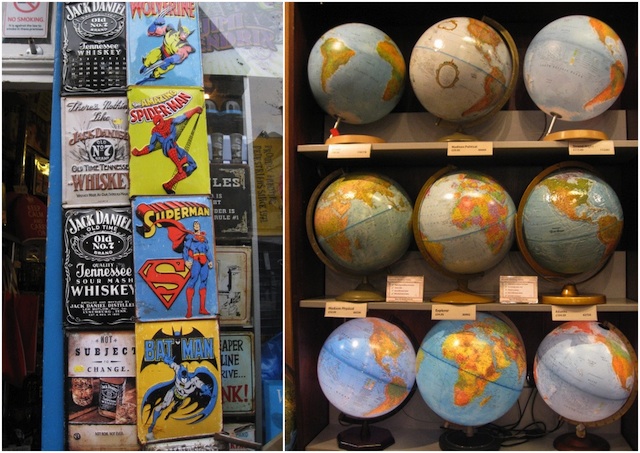 It's an elegant Italian restaurant where the staff hails from the transalpine country. The dish that captivated me from the first moment is called Burrata d'Andria with Eggplant and tomatoes (Eggplant and tomatoes). It is a simple, completely different way and original present the burrata which in itself, is already a delicious dish. I prepared it recently at home, because it is very suitable for times of heat and only missing background... ´O sole mio!... I felt like the gorgeous chef Andrea Tumbarello at full throttle in the kitchen of their wonderful restaurant Don Goiovanni de Madrid (I also recommend strongly, you will love)
I have habit to try to know and guess the ingredients of meals, it is a game that gives for a while on the desktop, try it once and you'll. I did it, and here I present my version of the dish... hope you like it. It is my small tribute to a city that captivates me whenever I visit it, and as Cris and Alvaro were, who discovered me restaurant, I dedicate it to them especially. If you fancy them with something stronger, you can also prepare my Italian BurgerIt is not bad.
I forgot, a couple of tips, that the ingredients are of very good quality (tomatoes and eggplants) and try to take it warm (of the time). Do you like? Let's go to the kitchen!... I hope you enjoy it: ´O sole mio sta ´nfronte to you!
.

Level of difficulty: easy

For 4 people

Preparation time: 30 minutes
Ingredients
3 medium eggplants €0.59
4 tomatoes €0.85
a bunch of basil leaves chopped very fine €1.20
a bit of oregano €0.10
olive oil, salt and black pepper €0.35
2 Buffalo burratas €4,00
Total €7.09 among four people €1.77. A recipe that will surprise you and that has a very nice presentation. It is a dish very low in calories and light, so it is ideal for warm days.
Equipment
Vitro
Knives and cutting boards
Pan
Ring emplatar kitchen
Pairing
This dish goes well with a rosé wine. To my I love the Lambrusco, an Italian wine that is taken very cold and that you love (mostly girls). It is a young, fresh wine with sweet and very cheap touches. It is ideal to accompany Italian food and this dish is. Its price between €1.00 and €5.00. I recommend the de Medici Winery €2.99
Directions
1 Peel the aubergines. Chop them into cubes and reserve.
2 Peel the tomatoes and remove the seeds. Drain them well water and chop them into small cubes. Book.
3. in a large skillet heat a couple of tablespoons of Virgin olive oil extra. When the oil is very hot, add the Eggplant and saute to fire medium for about 3 minutes. Increase heat and add another tablespoon of oil.
4. when it is hot add the tomatoes into cubes and sauté until they are stewed (for 5 minutes).
5. then add Basil and oregano and pepper. Mix well.
6 put the ring in the dish in which we are going to serve. Fill it with the prepared vegetables (tomatoes and eggplants)
7 filleting the mozzarella and cover with her ring. Remove the rim of the dish. Garnish with a sprig of green (I had in the fridge canons, so I used one to give you a green touch), and I added some pink pepper seeds. Let him be taken temperature environment to take it. I hope you enjoy it.