These Apple fritters have become favorites of my son, and that you don't like with cooked fruit desserts, but it is that these are not noticed. I brought already some time ago other savoury fritters but these sweets are the most.
I tried them the first time long time ago and didn't resume until last year when I took them in a restaurant in Madrid in Lent. I remembered he had a saved recipe and decided to come back to make them.
My son stayed silent when after eating a few told him that they had been Apple. "Impossible I said." And it is that Apple is not noticed though it gives a very juicy texture.
The next day we did them together and since them have done a lot of times. She loves. They need not fill because they already take the Apple. They are very simple and also are well preserved way throughout the day.
They are perfect for a snack or breakfast, and at this time pirran me although you can of course take them whenever you want. If you prefer them for dessert with a scoop of vanilla ice cream become a dessert of 10. I hope you like them as much as to it!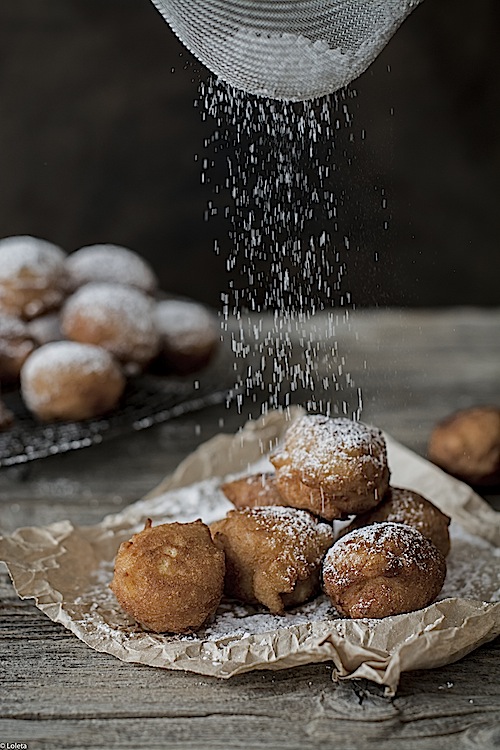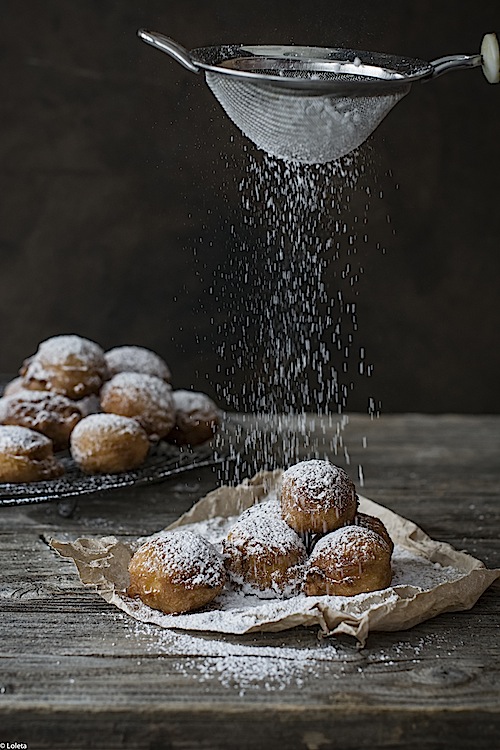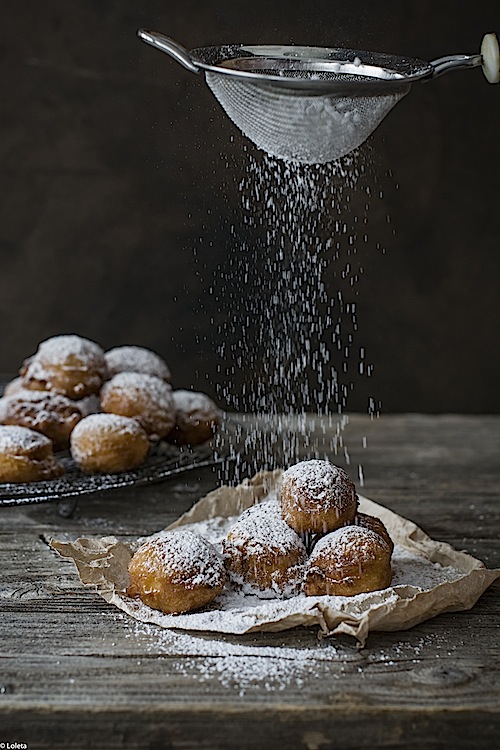 Ingredients
100 g of Apple
165 g of flour
1 teaspoon and a half of baking powder
1 teaspoon vanilla powder
1/2 teaspoon fine salt
80 g sugar
65 ml milk at room temperature
campero 1 egg at room temperature
300 ml mild olive oil
Directions
1. in a bowl, sift the flour, yeast, vanilla, salt and sugar. Book.
2. Chop the Apple as thin as possible. No need to remove the skin, but I prefer it because then the texture is much softer and Apple is not noticed more than the taste. If while we prepare the rest of the dough mass rusts (turning brown), nothing happens. Book.
3. Add the bowl of flour, egg and milk and a few rods or a spoon of wood and mix until there are no lumps. If lumps remain, always a mixer can be used to make the dough thin, although beating by hand can be done without a problem. Now add the chopped Apple and mix well.
4. heat the oil in a small skillet and put paper towel on a plate. book.
5. when oil is hot, and with the help of a teaspoon, go dropping dough onto the hot oil carefully not to burn us. Let that golden brown on one side and then on the other. I give them several times so well browned and the dough is well done in the Center.
6 go to the plate with a paper towel. When they have lost temperature and are tempered, sprinkle with icing sugar.
Tips and Tricks
You can substitute vanilla for cinnamon if you prefer
You can use seed oil if you prefer though to my I love the touch of olive oil
Preparation time: 30 minutes
Difficulty: easy
Portions: leave approximately 20 fritters