I have a great big family big, but a really big one. On Christmas Eve, we were up to 60 and 70 people only with cousins and uncles on my mother's side, so in my house I have always seen cooking for many people.
At Christmas, every December 28th my mother invited us all to a tea party, the "pages": pages are the ones that in the Bethlehem portal always come before the 3 Magic Kings, making Jesus aware that the kings were coming soon. Every December 28th, those pages left in my mother's House the presents that my grandparents had asked the 3 Magic Kings for each of us (grandchildren).
It was a crazy afternoon with a human train as a train that all cousins made. The snack was between an English tea and a Spanish classic merienda: hot chocolate, tea, butter muffins with candied fruit, chocolate bunt cake, macaroons and a juicy and tender brioche bread (my brothers and I always prayed for some leftovers, but every year the first thing to go was the brioche).
My mother did all the work without complaining at all and without noise, tea for 60 and it was always a great success. She prepared three or four loaves of brioche bread on a rectangular mould and served them in slices with butter and homemade jams. I will never forget the magic of those evenings with dishes of Limoges and thread embroidered tablecloths. A luxury that filled all of us with happiness and sugar! I have not ever tried an equal brioche, and so today, with the permission of my mother, I share with you this recipe, her recipe for my family brioche that I love making for breakfast on weekends.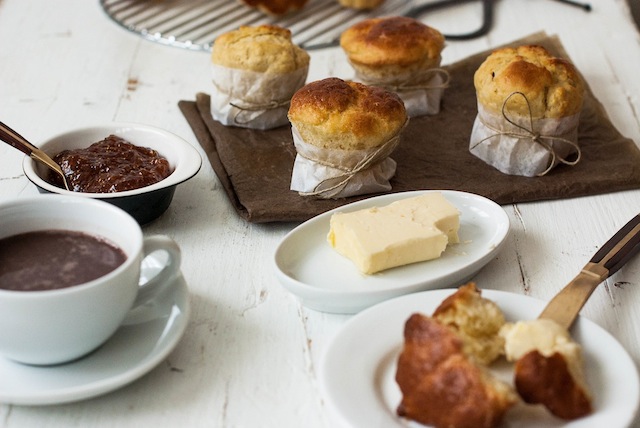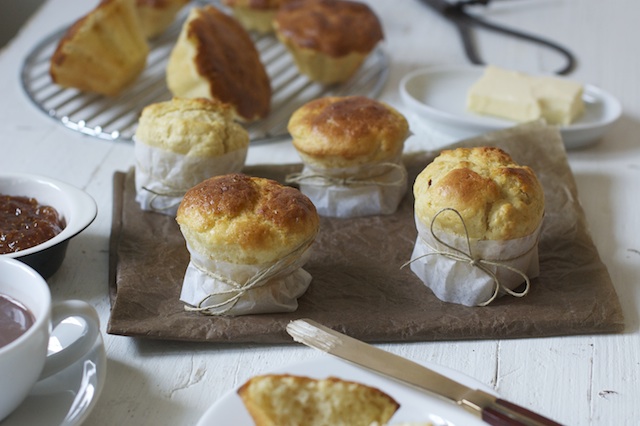 Ingredients
3 eggs €0.37
60 ml of milk €0.04
40 g pressed yeast (fresh) €040
250 g flour €0.15
80 g of butter at temperature room €0.37
60 g sugar €0,051
1 pinch salt €0.02
1 egg €0,13
2 tablespoons of milk €0.018
Total €1.55 that divided among 8 buns that come out, we have €0.19 per unit. Cheaper than bread bought at the bakery!
Directions
1. Heat the milk gently.
2. in a large bowl disolve yeast with the milk, add the eggs and with the help of whisk, beat well.
3. Add the flour little by little non-stop beating until the dough is smooth and bubbling (you ca do this step by hand or with an electric mixer)
4. Leave the dough to rest covered with a cloth or plastic wrap in a warm place until it doubles its volume (in summer in 40 minutes the dough is ready, in winter you'll have to wait a bit longer).
5. When the dough has risen, add sugar, salt and butter at room temperature. Beat until dough is uniform and smooth and looks shiny.
6 Pour the dough into the previously greased pan that you are going to use (individual 12 or 1 large) and back to leave the dough again for about 30 minutes.
7 Pre-heat the oven (heat up and down) to 190 degrees.
8. Beat the egg with milk and with a brush, paint the surface of the buns.
9. Place a bowl filled up with hot water in the lower level of the oven. Then put the brioches in the second level. Raise the oven temperature to 200 degrees and bake for 20 minutes until browned.
10 Let cool the briochettes on a wire rack and serve with butter and jam or with ham, chorizo...sausage... Tender, juicy, and delicious!
Tips and Tricks
Prepare them the night before and give them 2 minutes oven heat in the morning. You'll have freshly baked brioches for breakfast
Serve with salted butter and Strawberry Jam
Fill them with ham, chorizo or smoked salmon with cream cheese. Simply delicious.
Splash them with some grains of Pearl sugar or sesame seeds