You know that London is a city that I love and I need that back periodically... already am planning my next trip. There are many markets which has London, but this Borough Market (also called Southwark market) is singular and unique for many reasons. If you are planning a trip to the British capital in the upcoming bridges, don't visit it. More than recommended, especially for foodies and kitchenettes. The best way is by metro, ideal to go to this culinary showcase station, it is London Bridge, which is also just a few metres.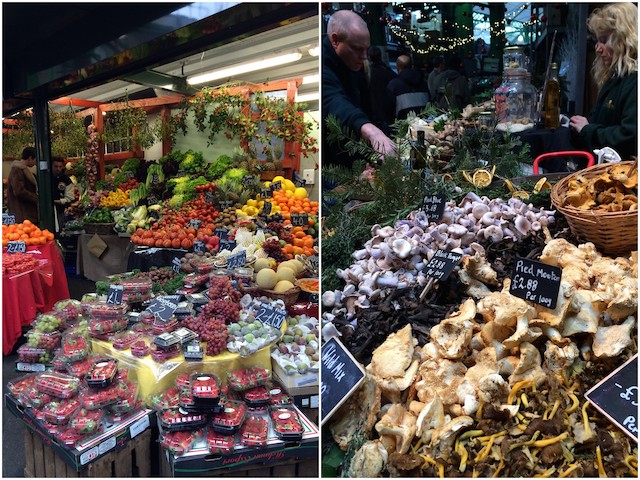 For starters I will say that the oldest food market is London and without a doubt the best and most famous of all the markets of the city. It is located under the railway fair in the southern part of the most famous London Bridge. It began in the 11th century, and to its present location (Borough High Street) moved in the 13th century, in fact, they are celebrating 1,000 years of existence.
It is the place that the farmers of the South of England chose to sell their products at the entrance of the city. In 1755 he closed by Parliament, but a group of residents of Southwark acquired land next to the Church of St Margaret's, and opened it again the following year as we know it today. Even has the distinctive "Blue plaque" of English Heritage, as a historical building.
It was taking boom and everything was perfect until there are supermarkets and Londoners decide they prefer to buy in supermarkets, where you can find all products purchase. In this way, Borough becomes a gourmet market: renew or die and decides to offer everything that you can't find in a supermarket: fresh products a quality high both in Britain, and the rest of the world. In fact when you arrive, in addition to the hustle and bustle (always is crowded by people), gives you the anxiety of see it all and not miss anything.
The market rises under a metal structure that already is worth the visit alone, and is riddled with posts where they sell everything you can imagine, and I would say that what you can not imagine sold also. It is divided into various distinct areas of vegetables, fish, meat, sausages, wine, cheese, truffle and all kinds of products, as well as an extensive area where you can enjoy a true international food street
We can also make a geographical tour through Europe, because there are jobs Italian, French, Spanish... contribute to the market a wide variety of flavors and different kitchens and where to exhibit the best products in each country. It is expensive that Yes, but is like a giant gourmet shop where to my I always want to bring me everything.
Posts of fruits of all colors are spectacular. Some jobs sorted them by families and others by colors so see them already is quite a spectacle. I've always wondered why in Spain don't care so positions in most markets jobs, when we have the best fruit and vegetables from all over Europe.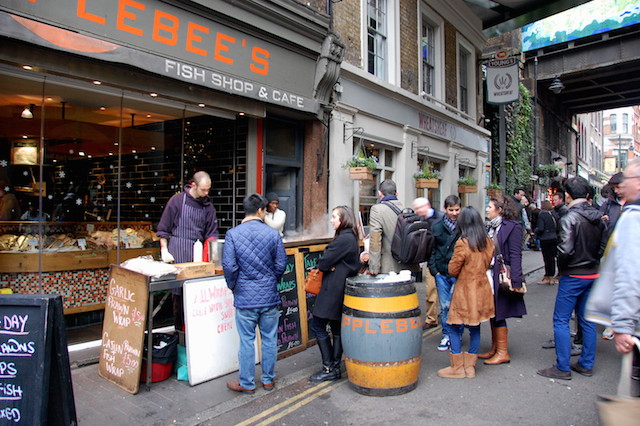 But here is not just all. Borough also has a great Street Food Market. A myriad of restaurants and street stalls will not want you never go this drone away from the center of the city. You can take fish, seafood, oysters, cheese, buy cocoa or take a Spanish CAP in the vicinity of the market, in addition to of course classical English sausages (water makes my mouth). Which desire to return again!