I am lucky to have some great friends. They are not a dozen, but I care them like gold because they are part of the best thing that I have in this life. Some are close but others live far away still, with friends always happens that when you see them again, it seems that time has not passed and the feeling it is as if you have never stopped seeing them.
Thanks to one of them, Cris, I could know the coast of Alicante and above all Jávea (Xábia)a village located 90 km from Alicante, Javea has a beautiful coast, crystal clear waters, where the contrast between the green of the Mediterranean pine and the turquoise waters is simply beautiful. It reminds me of the coast of Cadiz in Barbate and Tarifa. Here the pines get almost to the sea and the colors seem to melt, and in clear days you can even see the island of Ibiza that is only 42 miles nautical (some 78 km) of distance.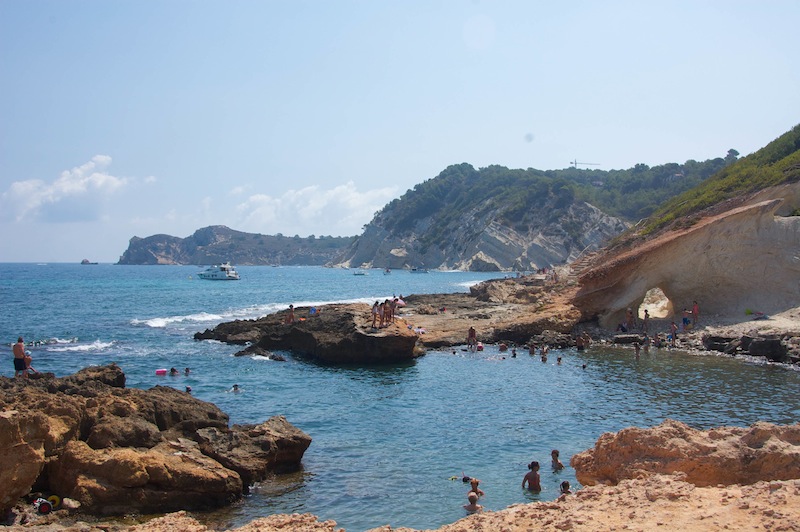 This rugged coast is ideal for touring it by boat. The various coves of difficult access, many of which may only be accessed by boat, are a delight to enjoy the sea. A transparent almost always calm sea which makes it an ideal area for the practice of aquatic sports and above all to enjoy sailing.
Javea is situated surrounded by a Bay bounded by two headlands: Cape of San Antonio to the North and Cap Prim or the Cape of San Martín (smaller) among which the Bay of Javea is formed. But the most important is cabo de La Nao in the South, one of the most beautiful in Spain located only a few kilometers from the village
The highest Summit seen from any point of Javea is Montgo. It protects the area from storms and rains which creates a privileged microclimate with warm temperatures along the year, reason why many Germans and retired English decide to settle down in the region).
Front to the cabo de La Nao Portichol Island, a beautiful solid island that belonged to one of the families most important of the region until the end of the XVII century and to whom it owes the name, and that makes the landscape even more pretty and waters even more Turquoise. There are two things that cannot be missed when visiting the area: a boat trip to see offshore the coast and eating a paella at one of the restaurants in the village. I had it at La Perla, the "señoret" rice and I have never taken something similar ever since.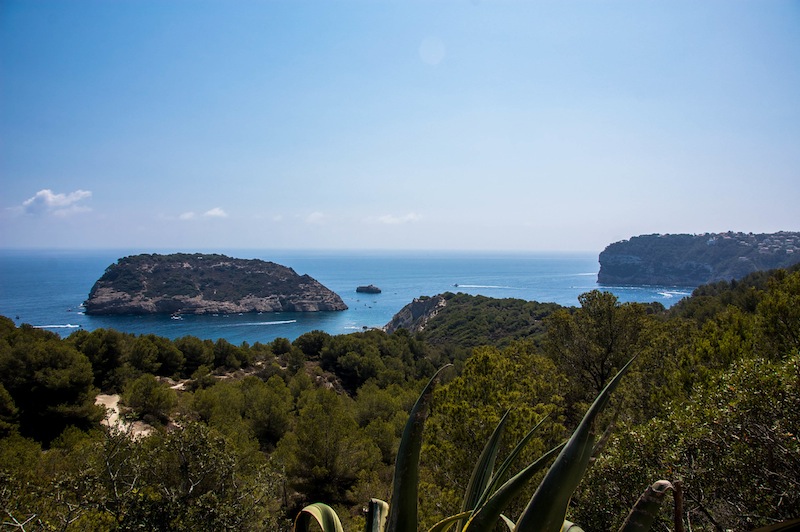 Definitely a place to visit and relax, where the hours pass slowly and one can enjoy unforgettable sunsets, and above all, a place to enjoy friendship and laughter with friends. A pleasure.
While in Javea, Carol, one of the daughters of my friend Cris, made me some cookies that are my favorite. Carolina is only 8 years old and since she was very young has developed a natural flair for cooking. She enjoys very much cooking and it is incredible to see how she bakes recipes that many of my friends would not be able to make! Here you can find the recipe so you can enjoy them Happy week!