Cod with tomato in my own way is one of the dishes I like the most to make the cod.
The base is salted cod, peppers and tomatoes and today I bring you the version that m.i mother prepares us when she wants to pamper us. Lego always has a fight to take away the leftovers and it's just delicious.
My mother always makes it with salted cod but this time I made it with fresh cod that is the one that had on hand and has come out very rich so you can use the one you have without problem. Started!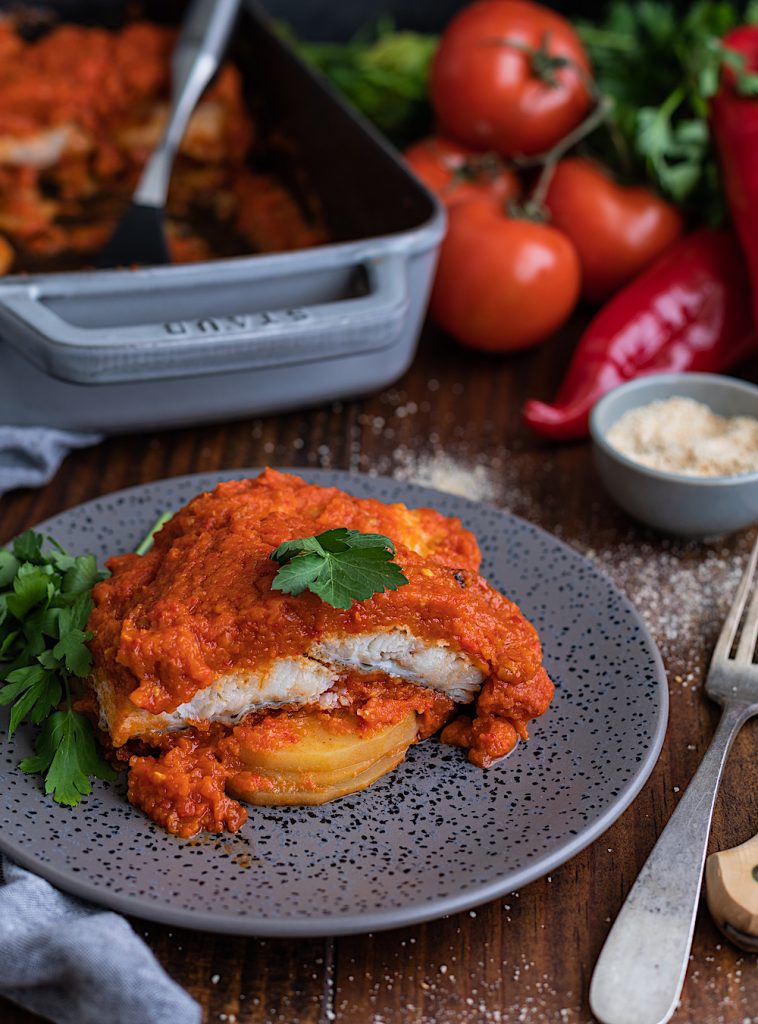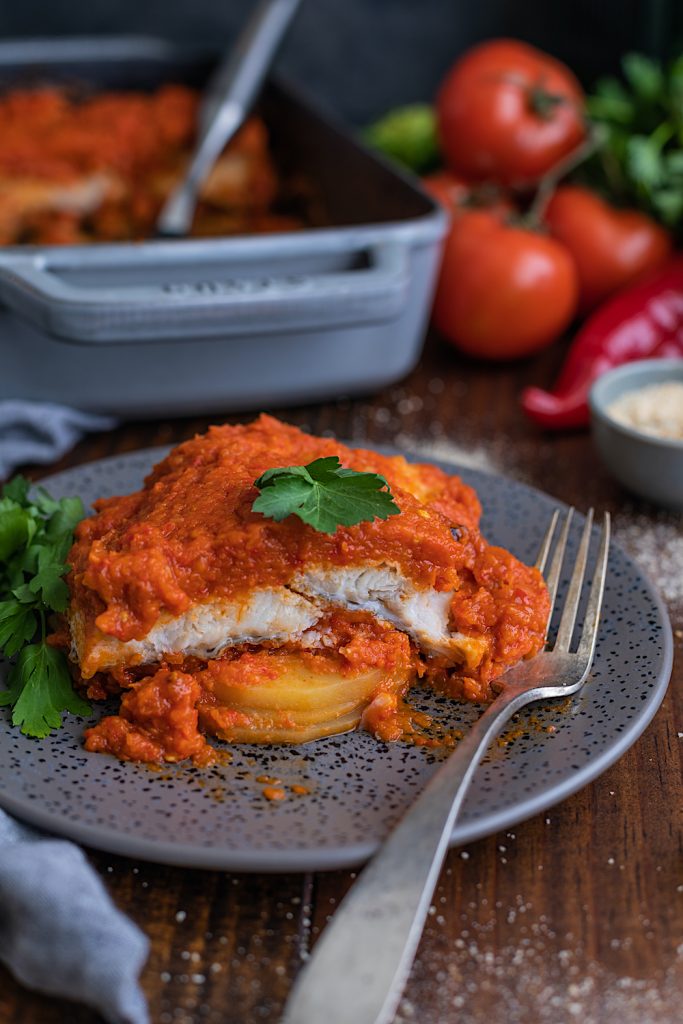 Ingredients
1 kilo of fresh cod loins, desailed (putting it to desail 24 hours before and changing the water at least 3 times)
1 large onion
3 cloves of garlic
1 can of crushed tomatoes
1 kilo of very ripe tomatoes crushed
1 ñora
1 large jar piquillo peppers (500 g)
500 g of potatoes
50g breadcrumbs
Directions
In a glass we put a ñora to hydrate.
Finely cut the potatoes and cook them in water carefully that they do not break. You can also cook them whole and peel them and cut them into slices once cooked.
Chop the onion and garlic and sauté in a large saucepan.
When soft and well fried, add the tomato and meat from the gnora that we will have scraped with a spoon or knife, and let fry over medium heat for about 25 minutes until the tomato has lost the water and the sauce is stuck (thick).
Now add the piquillo peppers and crush with the help of a cooking robot.
Dry the cod loins well with absorbent paper. Pass it through flour and fry it in olive oil on both sides to seal it. leave on a plate with absorbent paper and set aside.
On an oven-friendly bowl, lay a base of the tomato and piquillo sauce.
Put the potatoes on top and we'll cover again with a little sauce.
On them, we place the cod loins and finish with the rest of the sauce.
We bake at 190 degrees and after 20 minutes we cover with breadcrumbs and go back to baking for another 5 minutes.