This cod with tomato easy and fast is going to happen to be one of your easy recipes is that with a little extra help you prepare it in a very short time and however you will be like a Cook's life. And I'm going to give my secret to make that cod is not a dish to prepare in advance, but that is because as the potato tortilla: from now for a while.
The secret is the tomato. The tomato has to be well fried cod to accompany this super sauce. My secret is to use a tomato already prepared but of the highest quality.
I love Gvtarra tomato because unlike other tomato sauces, it keeps the tomato and onion stumbles in the sofrito, which gives it a very natural texture and flavor. It is made with tomatoes, onions, garlic and oil with a lot of flavor but with few fats and calories. And although you won't notice the difference in taste but in the work you'll save yourself.
I hope you like this recipe so much at home, do me where the wave whenever I make it. Let's go for it!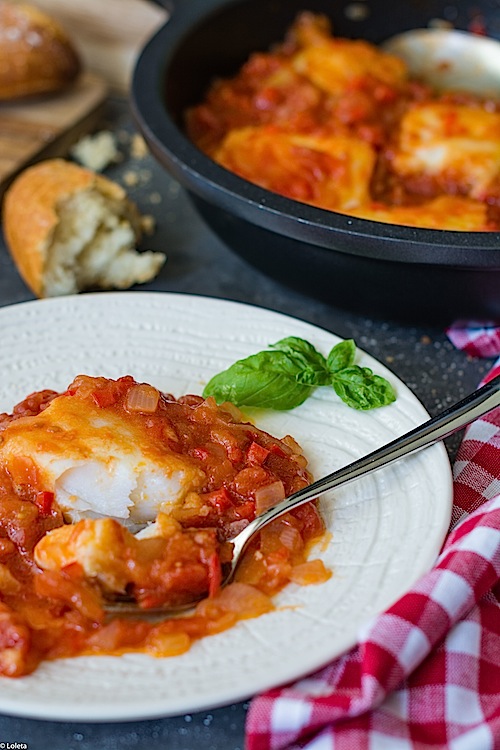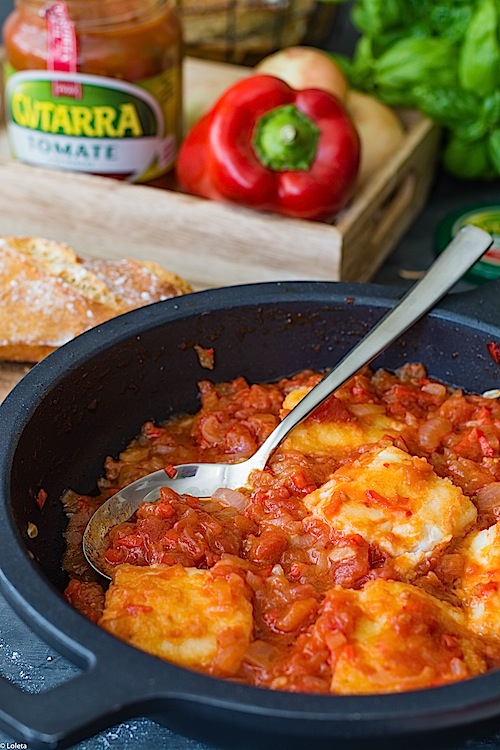 Ingredients
400 g of cod - I bought in Iceland supermarket already desalted and fresh but you can buy that better come take you account if it is salty, you need to desalinate it 48 hours
250 ml extra virgin olive oil
2 tablespoons flour
1 jar of tomato Gvtarra
1/2 red pepper
1 clove of garlic
Directions
Once we have the ready cod (in my case only cut the backs because it comes desalted and boneless), put it in a frying pan. We cover with extra virgin olive oil and bake for 15 minutes at 70 degrees (fire medium without arriving at boil) so the cod confite so we get is much smoother.
Passed this time, drain well the cod on a sieve and reserve the oil in the same pan. In a low saucepan put 3 tablespoons of oil have crystallized cod.
Chop red pepper brunoise (small squares) and put in pan. Let poach to fire low for a few minutes until it is tender. Meanwhile put to heat to medium-high heat again and the pan with the oil we had reserved.
We passed the cod filets in flour and fry them well on both sides. We went to a plate with a paper towel and set aside.
When the tomato has boiled, add the cod filets and leave to bring a new boil. Well serve hot.
Tips and Tricks
You can add cooked potatoes to the end and then we will have a dish with garnish
Preparation time: 30 minutes
Difficulty: easy
Servings: 4