An ajoblanco is what I bring you today. Now that begins the warmth and approaches the summer start to crave us cold soups. And this was when I remembered the formidable course of soups cold of Dani Garcia in Calima, where he taught me all his secrets to accent different from these traditional creams that have always been in our kitchen.
Is my version of the Ajoblanco is a very typical cream of Malaga. The base are almonds (Malaga clear) and I accompany it in this case with more Malaga: handle of the Axarquia and a gelatin of oporto that well could have done with sweet wine from Malaga if it wasn't because it was a Sunday and I was not at home.
The only thing that must be taken into account this summer cream is the same that must take into account all: have to serve very cold!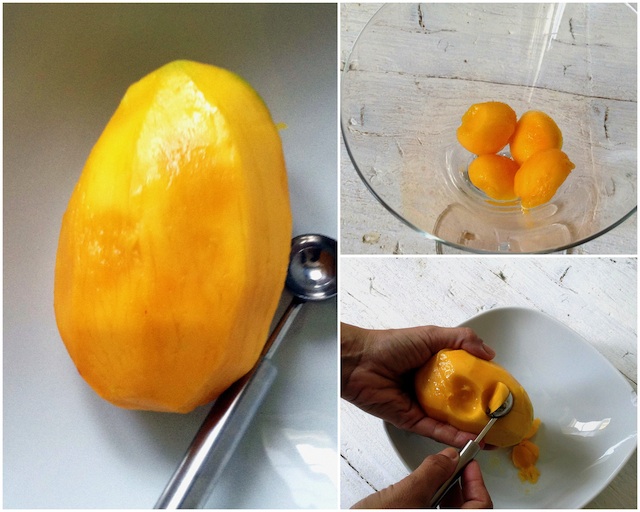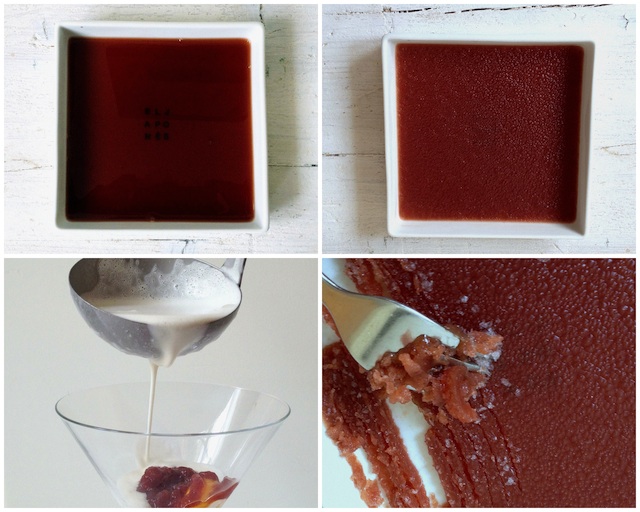 Ingredients
300 g of almond paste €7,00. I bought it in commercial fields, but if you do not have access to the almond paste, you can buy blanched marcona almond and get the pasta mixing almonds in a grinder or food processor.
15 ml of extra virgin olive oil €0.25
5 ml sherry vinegar €0.10
Medium garlic clove €0.03
750 ml of mineral water €0,20
Half a teaspoon of salt, or to taste €0.02
1 handle the Axarquía €1.00
250 ml of wine sweet port or muscatel €1,50
2 leaves of gelatine €0.10
Total €10.20, i.e. €1.70 if we distributed it between 6 servings. Fantastic price for a delicious cold soup.
Directions
1 put all ingredients into the bowl of the mixer and beat until the texture is creamy and all the ingredients are well incorporated.
2. pass by a Chinese or a fine sieve.
3 book in the fridge
4. with the help of a balls out, to handle balls.
5 book & skewers with mango balls form.
6 hydrate the gelatin sheets. To do this, we will put in a bowl full of cold water, the leaves of gelatine and leave them for a few minutes.
7. in a saucepan, bring to a boil the wine. When it breaks to boil, we power the fire. We will then add the leaves of gelatine hydrated and move well so that they melt and are well mixed.
8 pass the wine with gelatin to a plate or Pyrex (and leave to cool in the freezer), until gelatin has curdled and solid texture.
9 a my I love to serve this type of dishes in cups, and this time chose a large cocktail, type Martini glass.
10. remove the gelatin from the freezer and with help of a fork grate gelatin for chips.
11. we put a basis of gelatin chips at the bottom of the Cup.
12 fill the Cup with our creamy ajoblanco.
13. we ended up placing them directly on a mango ball flag. If you prefer it, you can also put handle balls at the bottom.
Delicious, creamy and refreshing in this time of the year that is still warm.
Tips and Tricks
-You can do it in cocktail version, you only have to find the right snack container
-If you prefer change mango peach or grape, and Porto jelly on the other red or Muscatel wine from Malaga
-If you don't find the almond paste, search for marconas blanched almonds.
Preparation time: 30 minutes longer than cold
Difficulty: easy
Servings: 6