Last may I could enjoy a stroll in Peratallada and I spent a fantastic weekend thanks to Bra in the catalan Ampurdán. The Spanish brand, organized the #EscapadaBra, a weekend when there was time to cook with the new Bra iron grills, to learn photography and above all to laugh.
The truth is that sometimes are a great pleasure because there are not many opportunities that we match. At the end our work make them each from their city, and except for rare occasions it is difficult to meet because we live very far from one another. The buddies that I could learn so much were MJ of the recipes of MJ, Auxi of healthy desserts, Marta de DeliciousMartha, Tere de Las María Cocinillas, Raquel de Los Tragaldabas, Carolina of the kitchen of Carolina and Marta much Mesame Simonet.
So it was great that Bra should decide to submit their new grills of iron in them Hamaques, an idyllic hotel in the middle of the Catalan Provence, with a weekend to cook together and do photo shoots together also where to exchange ideas, tips and tricks.
Besides all this, there was also time to do a little tourism, and so today I bring you, stroll through an idyllic village where we spent an unforgettable evening. I speak of Peratallada, a small village in the Baix Empordà region in the province of Girona.
It is a medieval town with a beautiful and well-preserved architecture and was declared a historic-artistic site. The visit to this site already is worth the trip to the Costa Brava because it is the most beautiful thing I've ever been in Catalonia.
Its stone buildings you will move to another time because they are also very well preserved. Their homes are almost all adorned with lots of flowers makes the journey through the village as pleasant as you can imagine. It is a very small village with very few inhabitants (about 200), so there is no rush: strolling through the streets, stand here or there, enjoy a coffee or a wine, any excuse you seem perfect to lengthen your walk through the streets. Don't forget to visit the Church of San Esteban and the Plaza del Castillo.
And as Bra is a very generous, he wanted to share with you their products through a draw, in which you can take home a lot
From today June 5, 2017 at the 11 June 2017 you can participate in the draw who organized next to kitchen with Bra in my Instagram. The gift is a best gift: a lot of 5 PCs the Efficient collection including the new Efficient IRON iron, a batch of 3 pans and low saucepan saucepan high., all valued at more than €350.
And how to participate?
For via Instagram look for this photo in my account loletabyloleta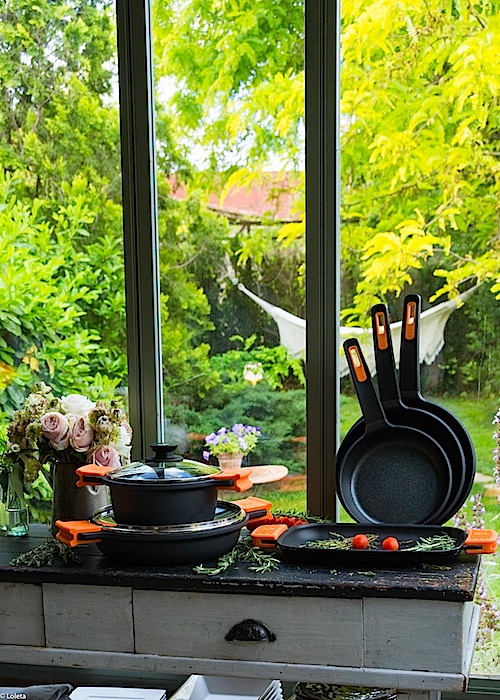 1 dale likes this photo.
2. become a follower of @loletabyloleta and @cocinaconbra
3 leave a comment on the photo and mentions 3 friends.
4 share your profile picture
5 you can participate from anywhere in Spain as many times as you want as long as you tag different friends
6. the profile can be private.
7. contest ends 11/06/2017 at 00: 00 Spanish time.
8. the winner will be announced during the day 12/06/2017 good luck to all! and don't forget that it is a draw on Instagram-NOT worth to leave your comment here