"A man is old when in his head the regrets replaced dreams"
Italy It is always a synonym of beauty, culture and good food. Today we will go, not the channels, but the streets of Venice (although the channels are present on all sides). I have already taught the island of Giudecca and the Grand Canal, so we're going to walk through the crowd square of San Marcos and some interior streets that run through a dream city.
We started walking on the bridge designed by Palladio and Michellangelo: the famous bridge Rialtowhich is the geographical heart of Venice and the oldest part of the city as well as being the only bridge over the Grand Canal.
At the peak of the Republic of Venice, the bridge was the commercial center of the city (famous worldwide for its exotic markets and their banks) being the meeting point to get to know the latest news. It fell within the route carrying to the Plaza de San Marcos and today there is still plenty of jewelry and souvenir stands although its stores do not have the splendor it had in the past.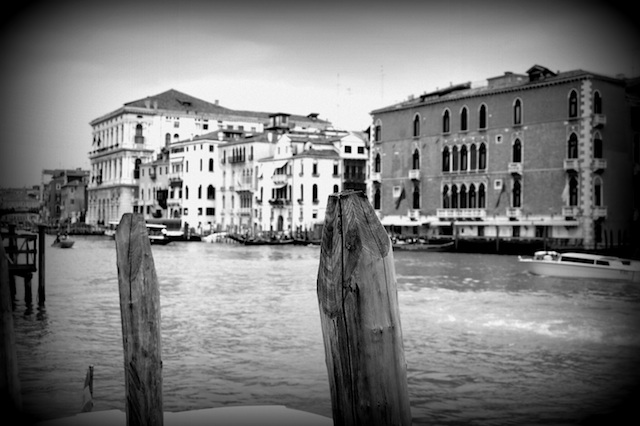 If we are delving into the bowels of the city, we find decorations culled from the most romantic movie you can imagine. Small restaurants where to taste the food of veneto, characterized primarily by fish, pasta and pizza. As a sweet touch, without a doubt the cream of Venice, one of the best of all Italy. Even I think sitting on the same Plaza de San Marcos to take anything because by removing their situation, which offer normally in you better cases, as they offer the rest of local but with such high prices you will not believe that they are correct.
I recommend the Osteria Arc. Crossing the Rialto Bridge and following the path of the fish market, is located in the Calle dell'Arco, San Polo 436 serving of the best cichetti City, but no letter, and even at times... without name. Francesco and his son Matteo prepare a fantastic prawn with asparagus tips wrapped in bacon and Sage, calamari sauteed with balsamic reduction, Tuna Tartare with mint and other cold and hot crostini that you become authentic Venetians for a while with a prosecco.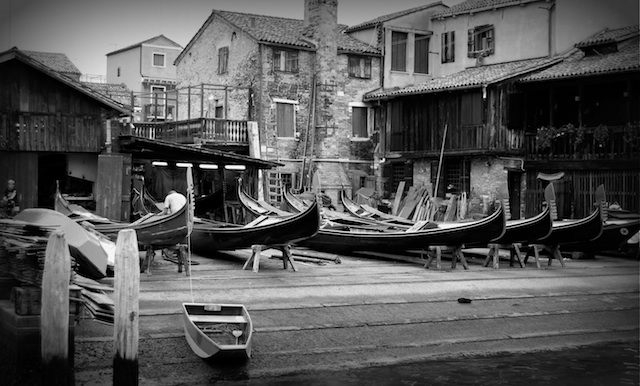 And when visiting Venice say take a Spritz, typical Venetian aperitif mixing of two wines: one sweet (Aperol) and another bitter (Campari) mixed with soda, although to my much liked in the well-known Bellini in the Harry´s that you can not miss, and if this is your first time (but prepare yourselves to queues). The bar is near the Plaza De San Marcos and it is a must-visit place.
Bellini is a cocktail originating from Harry's Bar where have characters of the last century, such as Orson Welles and Ernest Hemingway drunk you concoidos. It was created by Giuseppe Cipriani in 1948, by mixing 2/3 of prosecco, a sparkling wine and dry Italian pink color taken aperitif, 1/3 peach, all very cold puree. In simple and more homemade, can be prepared with 2/3 champagne or cava pink and peach juice 1/3 (if it is reddish better than better because that Pink is what gave it its name: the Renaissance painter Giovanni Bellini, known for using roses in his paintings.)
The appearance in shopping, the city disappointed me a little, too souvenirs. Yet you will find embroidery, aprons and covered wooden chef hats that will make your props in the kitchen more authentically Italian. Is also a good opportunity to buy the pepper (very spicy Italian pepper) that I bought at a grocery store and that for me is essential in the paste amatriciana.
Although Venice is an expensive city in all aspects, more than souvenirs or fashion, I will recommend that you dejarais carried away by the magic of the site. It is worth going into small shops and antique shops where can always give some treasure at a not exorbitant price. And also in craft shops where to sew their own books and notepads and where they make handmade objects of decoration. One of them bought some alpaca for my tree cores of Christmas that you look precious each one of our Christmas. In addition to San Marco and Rialto there are museums where Miss, where wandering streets and above all a unique air that makes visiting Venice unique.
And how not?... After this tour I want to snack. Montanara pizza recipe Today Gabriella, my teacher of Italian cuisine taught me and is a type of pizza that is not baked. It is something different, but delicious and my I like to make it into tiny portions for appetizers. In addition, it is easier to prepare and is beautiful. Let me know... don't you think that a pizza that is fried is good? Come to show it to you!