"The time which passes one laughing is time passing with the gods"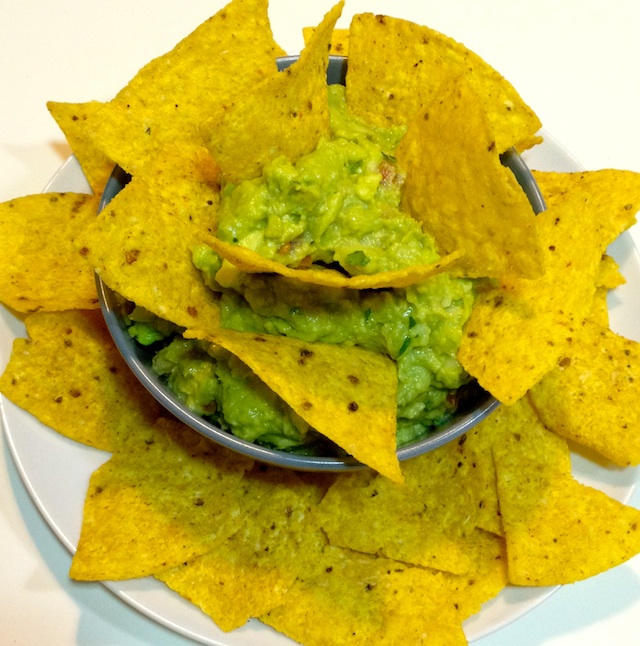 They say that México It is "lindo y querido", and the truth is that joy is brimming with on all four sides, for all: its nature, its people, its history, its culture, its folklore and of course, its gastronomy. Today, I propose that you pass a good time cooking one of the most international range of Mexican dishes, the guacamole recipes. Do not forget the beers and the mariachis to accompany it!. It is a great recipe to share a good time with friends. Tells that the original was with avocado ground and water, making a kind of sauce to give it more than him. I think that today there are so many types of guacamoles as families, because in the end, everyone gives his touch. I will bring you an original recipe of Merida, (which my friend gave me her Daniela), town on the Yucatan peninsula, close to one of the tourist coast by excellence of the country, the Riviera Maya.
The recipe is simple but tasty. Since we met her, at home we do no other. OS also recommend that if you have children, get them to do it, you will love to participate and is not an aperitif to anything difficult and laborious (care not special so much so that you don't chop if they are going to try), so... put them a few aprons, a few Mexican hats and enjoy!... the cockroach, the cockroach, can no longer walk...!

Level of difficulty: easy (Ideal for children)
Preparation time: 10 min.
Seating: 4 persons
Ingredients
3 ripe avocados (to eat on the day) €1.10
1. mature red tomato €0.25
1 spring onion €0.30
Coriander leaves €0.25
Salt and lemon or lime €0.15
Bag of 200 gr. of corn tortilla chips (the triangular, are not the same as the tortilla chips, which are corn flour) €1.10
Total €3.15 for four. Don't you forget the tortilla chips!
Equipment
Cutlery, tables of cut, containers, etc.
Knives and large bowl
To Drink
I recommend the traditional, Mexican beers very cold, I would say icy, but with its acid touch with slices of lime or lemon (I prefer lime). For example: Sun, Corona or Dos equis. That Yes, not missing.
Directions
1 Peel the avocados an easy way: with the same caught with one hand and placed horizontally, is given a cut in half with a knife until you reach the bone around the perimeter, splitting it in two, except the bone easily. Later, with help of a spoon, remove the fruit, separating it effortlessly from the skin and leaves whole!. Act followed, remove bone stabbing him with a knife to make pressure, removed and set aside, easy huh?. Finally, is it laminated into wedges to facilitate subsequent crushing with a fork. A trick: bone has a basic utility, since avocado is oxidized when it comes in contact with the air, taking a blackish, but if to let it stand in the refrigerator until eat it us, we put the bone in the guacamole, I remain with vivid color black.
2 wash under running water and chop cilantro leaves. Beware that cilantro power much flavor, I am of the opinion gradually add to the mix and try to get the point that you like.
3 we do the same with the tomato and the onion, wash them and chop them. When smaller slice it, better will be the texture of the guacamole. If you wish, before chopping the tomatoes, you can peel the skin with the help of a stripper.
4. in a large bowl, to make it comfortable to crush with a fork, avocados, tomatoes, scallions and chopped cilantro are placed. Everything is crushed and stir with a fork. The mixture is added a good pinch of salt and a few drops of lemon, removed again and is tested. How is it going? Did get?, but added a little more than salt, lemon or cilantro to taste. Enjoy a father guacamole!