This creamy carrot omelette is the new favorite dinner at home. I have borrowed the idea from my friend Irene from Eat, live, travel, a travel and healthy cooking blog that I love to follow and that always has great ideas for dinners and lunches.
She makes it with spinach but I love how it looks with basil leaves. It was an accident and the first time I prepared it did not have spinach but basil leaves. So oka I prepared with basil and it turned out that it goes great with carrot and eggs so this is my version.
I hope you like it as much as we do.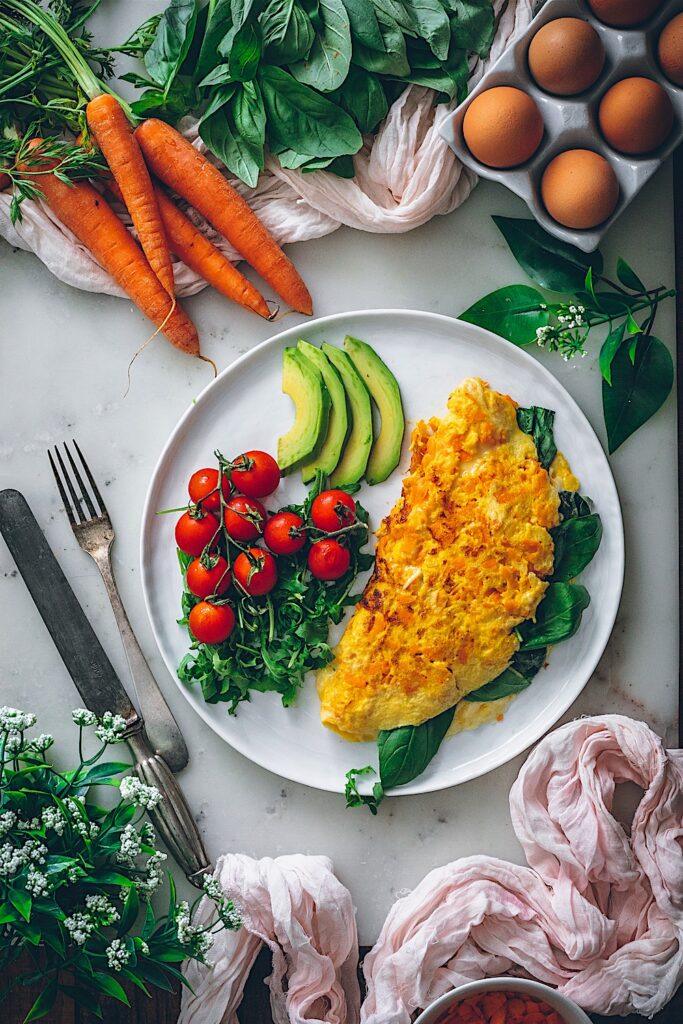 Ingredients⠀
Grated melting cheese ⠀
1 medium carrot
2 eggs ⠀
Salt and pepper ⠀
For the filling: a little more cheese and a handful of basil leaves
⠀
Directions
Grate the carrot. Reserve. Beat the eggs.
In a hot pan (mine 24 cm), put the cheese, grated carrots and beaten eggs. Let cook covered over medium-low heat until the eggs curdle.
Put a little more cheese on the whole tortilla and basil leaves on a half.
Fold half without basil leaves over half with filling, wait a minute and enjoy!⠀
Tips and Tricks
Irene stuffs it with spinach leaves but I preferred to do it with fresh basil leaves and it is geniual
Difficulty: easy
Preparation time: 10 minutes
Servings: 2
⠀