These toffee candies have always been my father's favorites. I've always loved that feeling that they stick to your teeth, it caught my eye when I was little.
These are very easy to make, it's sweet and melted in the mouth unless you sing a rooster.
The ingredients are also very basic and you can aromatize them as you like. I like to make them with vanilla but you can make them chocolate, coffee or even nuts.
It's the re3ceta that my father likes to prepare the most and it's so hard to please! This time I mail them to you but I hope to prepare some and give them to you in person. We'll see. But in the meantime, here's the recipe. I hope you like him as much as he does.
And to make it easier for you, here I leave you the full video step by step. I hope you like to disftutate!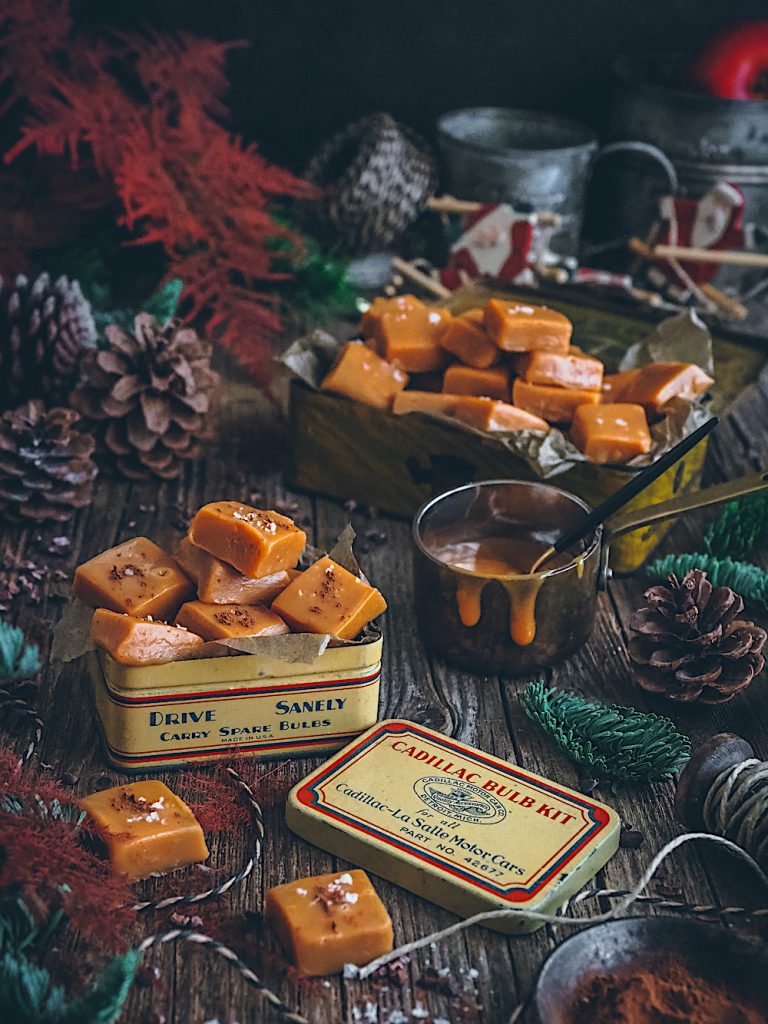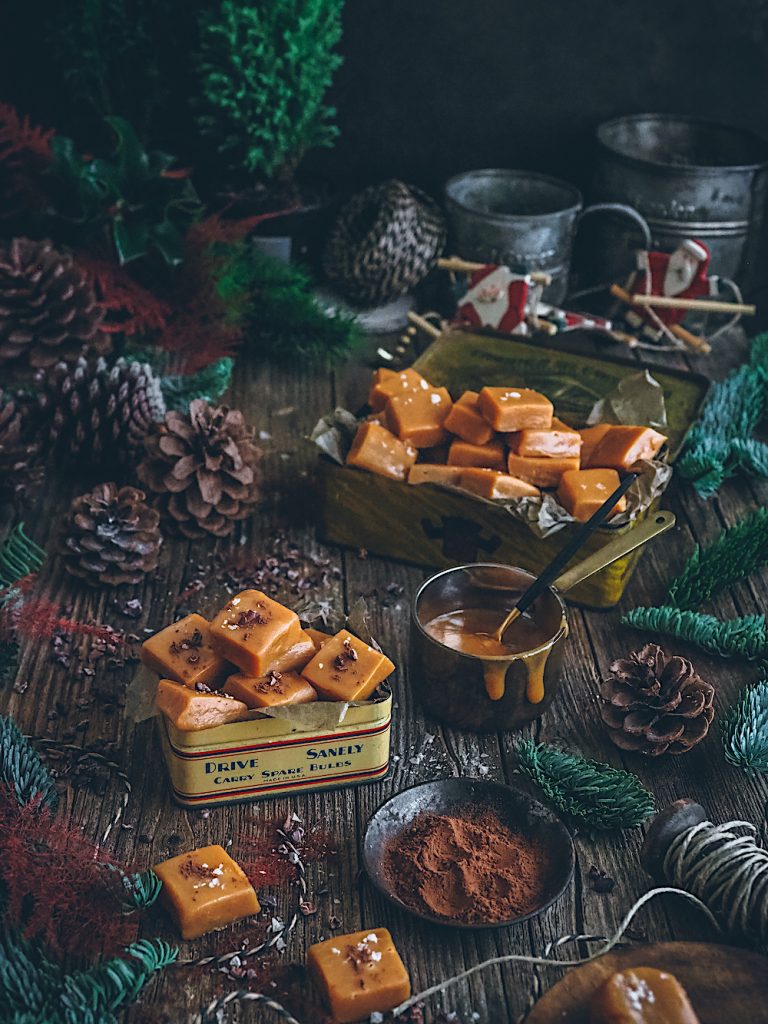 Ingredients
300 g sugar
80ml water
200g butter
300g condensed milk
2 teaspoons pure vanilla extract
For decorating the cake
a little salt flakes
a little pure cocoa powder
cocoa nibs
Directions
On a 20cm square mold we put two baking papers covering first from one side to the other and that releases the paper edges of the mold, and then another crossover covering again the bottom and the other walls of the mold. We grease and book.
In a saucepan we heat the sugar with the water. We let a golden candy form.
When golden brown, add the butter, and let it cook for 5 minutes until the butter is melted. Then add the vanilla and condensed milk and move until it breaks to the boil. Then stop moving and stop cooking for about 10-12 minutes until the mixture reaches 120 degrees. Let them cook for a couple more minutes until the mixture is thick but careful that it doesn't get too dark.
Let cool to room temperature for 5 minutes and pass the mold we have prepared. We put it in the fridge for at least five hours. Ideal all night.
After this time, we pulled out the toffee pulling on the papers. We take them off and cut them with the help of a knife the size we like the most (I cut them into pieces of about 2 cm x 2 cm).
To give away we can put them in a can or wrap them in cellophane paper or wax paper (I used baking paper cut into pieces the size of the candies).
Tips and Tricks
If you heat the candies they become a great sauce again
You can add 2 teaspoons of pure cocoa powder or soluble coffee dissolved in condensed milk for a chocolate or coffee version. You can even add a handful of chopped nuts.
Difficulty: easy
Preparation time: 10 minutes plus cooling time
Rations: about 30 candies depending on the size of the mold