This nougat and chocolate crown is going to become a fixture of your breakfasts and snacks just like it has done in my house.
It only takes 5 minutes to prepare it and 20 minutes to bake it and it will also look so beautiful just by following the step by step.
It is perfect to prepare it with children at home and will look great if you also decorate it with fruits as I have done, although they are nothing and simply with icing sugar it looks beautiful too.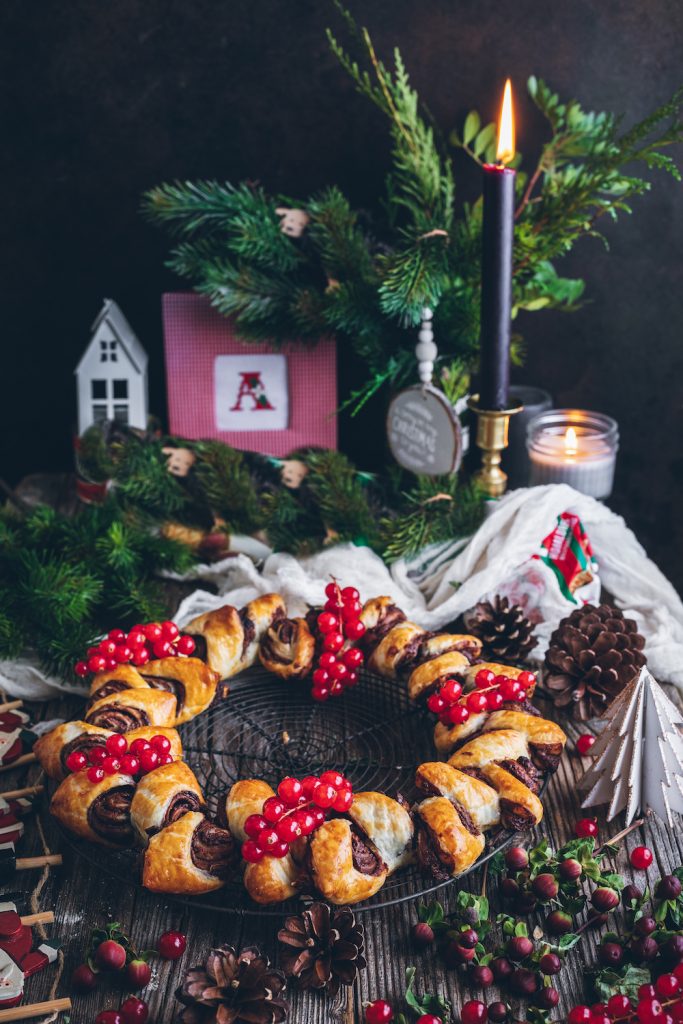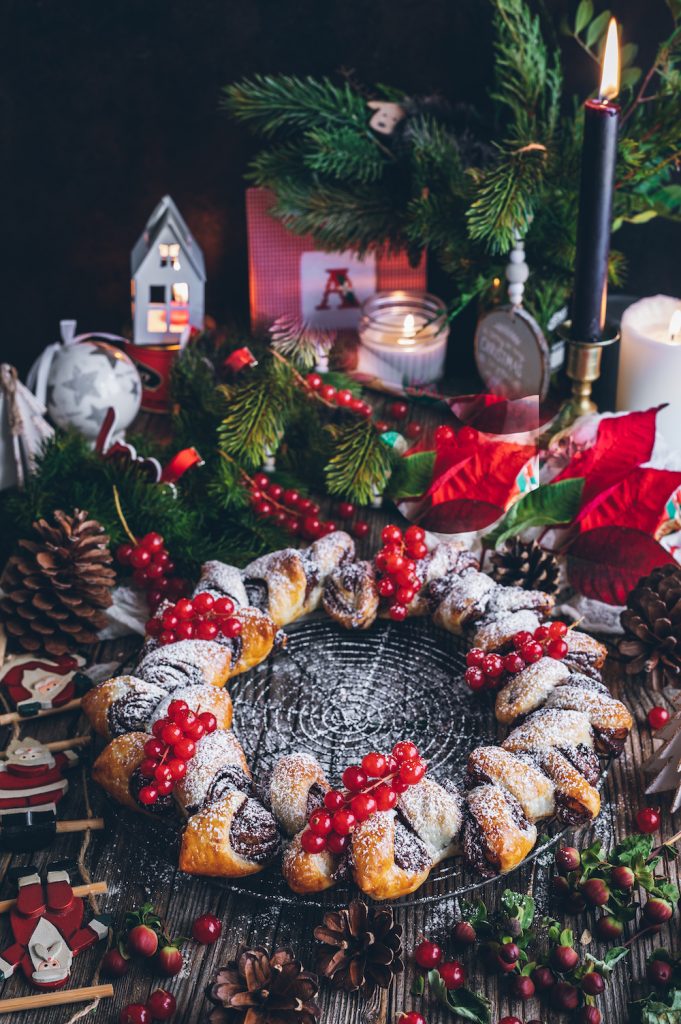 Ingredients
2 sheets of pre-cooked puff pastry
150 g dark chocolate
60g Jijona nougat
1 egg
Directions
We melted the chocolate in the microwave in 30-second periods.
Add the nougat by crumbling it well with the hands and crush it to a fine mass.
We spread a puff pastry and cover it with half the chocolate and nougat cream.
We rolled it up the longer side and set aside.
We repeat with the other mass following the same steps. When we have the two masses rolled up, we form a circle with them and with a pair of scissors we make 12 inclined cuts on each of the masses.
We preheat the oven to 200 degrees.
We turn the pieces alternating one side and the next to the other.
We paint with beaten egg and bake 8 minutes at 200 degrees and 10 minutes to 180.
Tips and Tricks
Stuffed with chocolate cream and hazelnuts or peanut butter
Difficulty: easy
Preparation time: 30 minutes
Servings: 8