The time has finally come to share with you my guide to Switzerland, a country that will excite and surprise you like few others in Europe.
When you first visit a country, you mentally get an idea of what you are going to find. In the case of Switzerland my imagination fell really short of what we find in this wonderful country.
The food, the people and especially the landscape of this country full of incredible traditions and above all full of a nature, has made her fall surrendered at her feet and dream of returning every day since we left Switzerland.
We were lucky that Tourism of Switzerland we made an ad hoc tour, dedicated to Loleta in which we discovered a country that is much more than cheese and chocolate but in which lovers of good food have a paradise to discover.
We start our journey in Engelberg where we were lucky enough to be able to visit two cheese factories, one of them alpine and where we climbed the Titlis, a mountain more than 3000 meters high and from which you can almost touch with your fingers the Matterhorn.
Rode Lucerne and Emmental where we were lucky enough to visit a local farm and where we enjoyed one of the most fun activities of the trip: an electric bike ride through the most authentic mountains in Switzerland.
It was followed by the canton of Jura and Neuchatel, the canton of Fribourg with some of the most beautiful cities in the country (Murten and Freiburg are magical) and then Gruyères.
.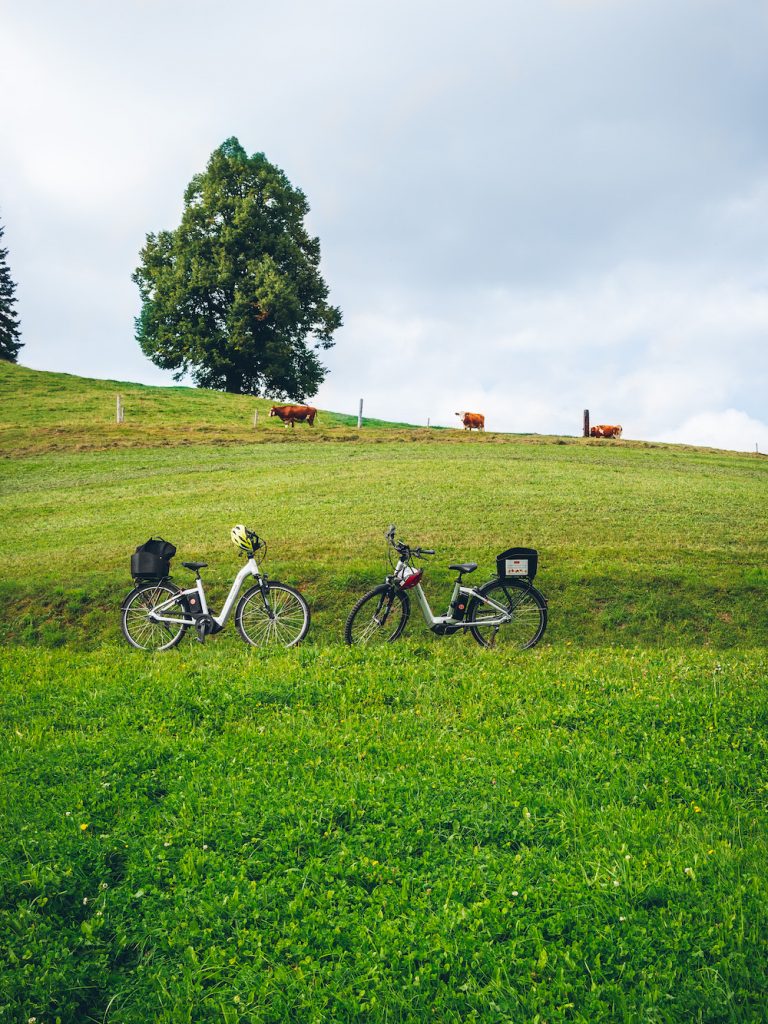 This destination was one of the most beautiful days of the trip for several reasons
Here we had one of the funniest dinners of the trip in Le Tsalé, 30 minutes from Gruyères, where we were able to cook mountain macaroni and fondue moitié-moitié with Marielle Colliard the chef of the restaurant our dinner: some mountain macaroons and a fondue moitié-moitié.
In addition, we were able to enjoy one of the most rewarding experiences of my life: The Unflattering in Charmey, which is the party with which farmers celebrate the end of summer and the return of cows to the farm after having spent the summer grazing fresh grass in the highest mountains. Seeing all the cows adorned with their wreaths and being able to make that path accompanying a farm with its people dressed in regional costumes was an experience.
Finally, Gruyères is a stop that you can not miss on your visit to Switzerland. One of the most beautiful villages we have ever visited and although very touristy, it is 100% worth the stop.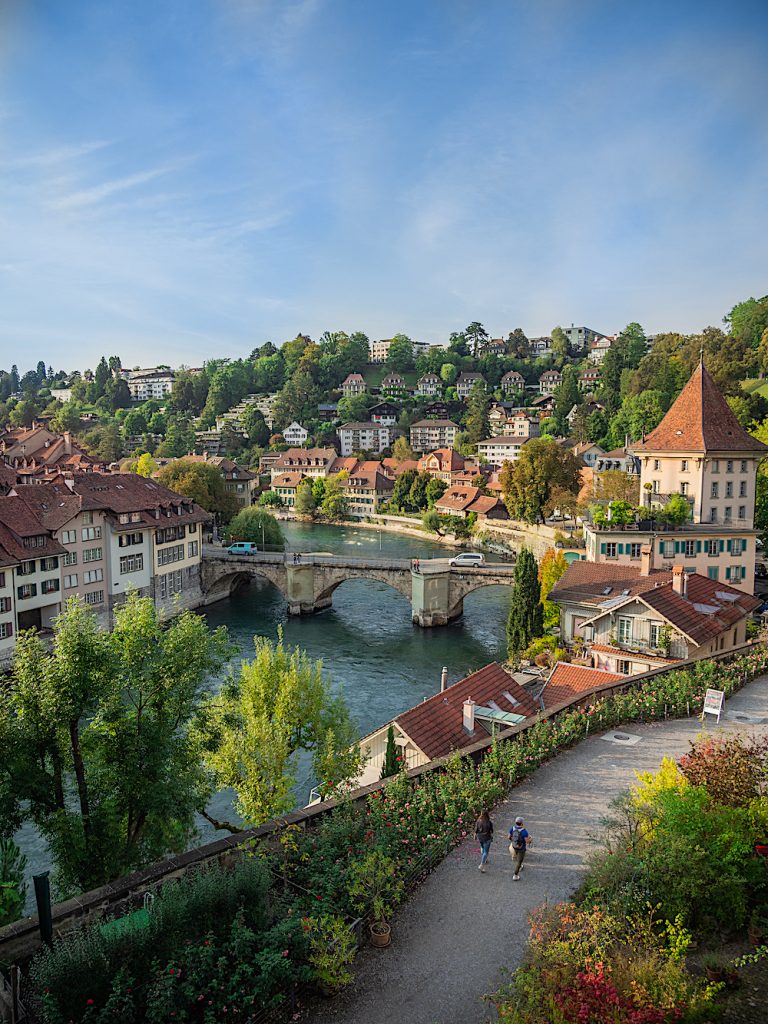 To finish our route, Berne, capital of the country precious and coquettish, and Zürich which for me is undoubtedly the capital of Switzerland. A cosmopolitan city, full of beautiful corners and where having a beer with sausages or a cake with chocolate is a real pleasure.
Along our route we met and could see how different types of Swiss cheese:: Sbrinz, Tête de Moine, Emmentaler, Gruyere, Vacherin Fribourgeois ... and we also met different chocolate shops and chocolate factories (in which I would have loved to stay locked up for a full night and thus have fulfilled one of my dreams).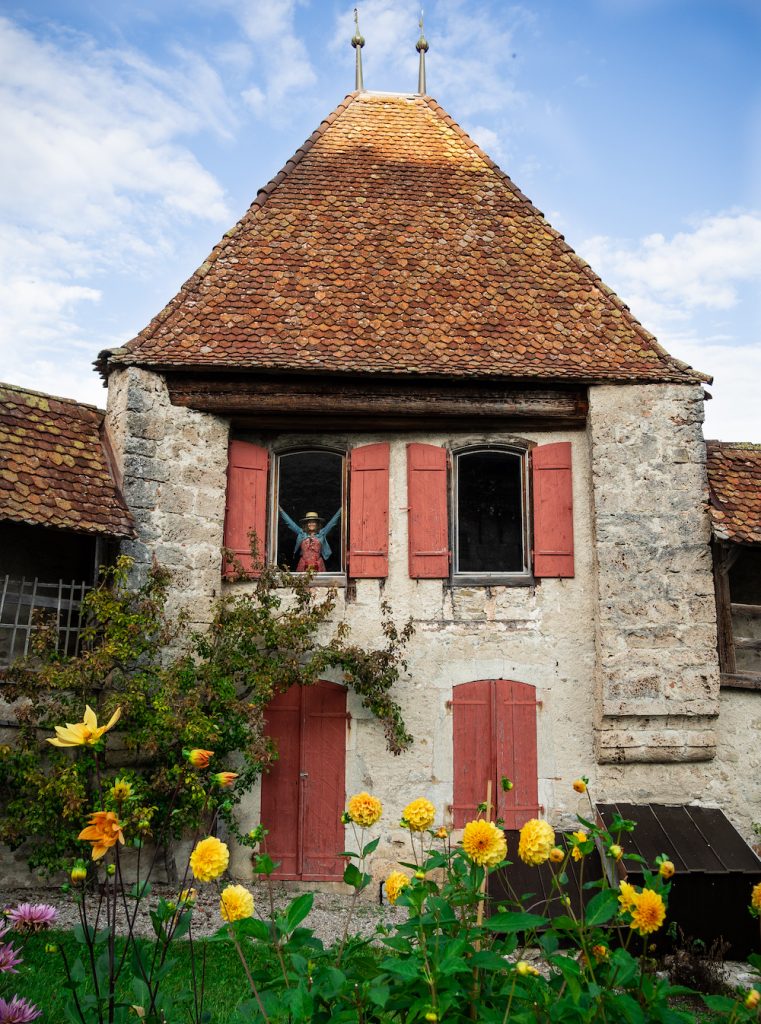 I still have a lot of stories that I will tell you in different posts, and some recipes pending to prepare you such as mountain macaroni and of course fondue that will soon come to your screens. However, the chocolate mouse and dry meringues you already have them to go into situation.
The route that we did you have detailed to the maximum in This link that takes you directly to the website of Tourism of Switzerland. There you will be able to see all the steps we follow, my recommendations and details and some beautiful photos!