Without a doubt, this Swiss chocolate mousse is the dessert that we repeat the most on our trip to Switzerland this autumn. It's a silky mousse with an amazing texture and so easy to make you won't be able to believe it.
It has all the flavor of Swiss chocolate. It is curious but Switzerland is the first consumer of chocolate in the world and they do it of milk chocolate, not dark chocolate which is what I would have always thought.
A sweet chocolate that melts in the mouth in a silky way and that makes this mousse a pleasure for the senses with all the aroma and taste of one of the best Swiss chocolates.
I will tell you that always in the recipes, quality ingredients make the difference, but in the case of chocolate desserts it is even more the difference in the result. So you use the chocolate of the brand you use it, always look for a good quality chocolate because it will be worth all 100%.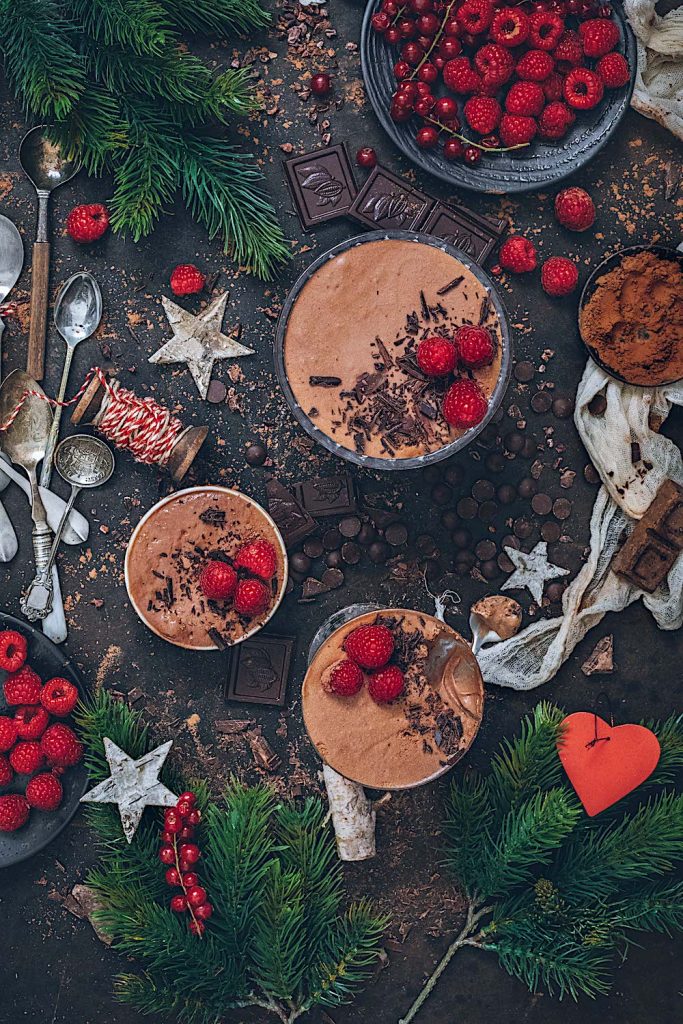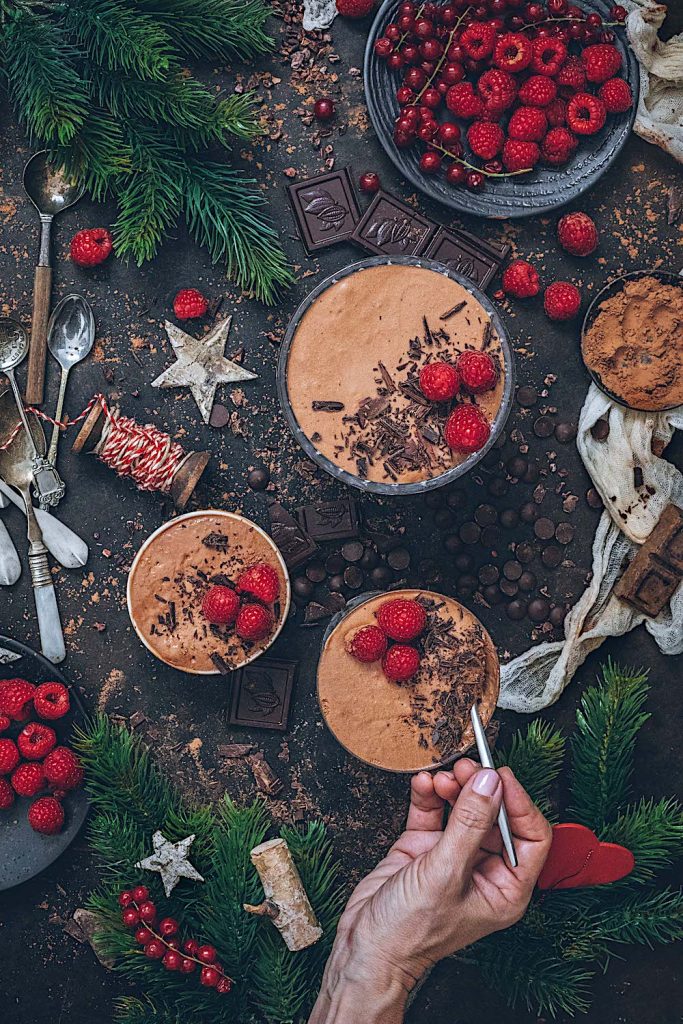 Ingredients
125 g milk chocolate
125 g dark chocolate
4 eggs
2 tablespoons sugar
300ml liquid cream
Directions
Melt the chocolate with a little cream. I tear it separately by adding a little cream and do it in the microwave in batches of 30 seconds to prevent it from burning. When it is almost melted, you move it and it will finish melting with the heat. Let the chocolate temper and lose heat.
Beat the egg yolks with half the sugar until you get a smooth texture and you have doubled the volume. You will need about 3-4 minutes with electric rods.
Beat the whipped cream that we must have in the fridge until the moment of mounting. This way you will ride well. If it is not cold it will not ride the same.
Beat the egg whites with the rest of the sugar until they are firm (the way to confirm that the meringue is well assembled is to turn the bowl. If they don't fall, they're perfect.)
Add the melted chocolate without it being hot with the help of a spatula. to the mounted buds. We will do it with the help of a spatula so that they do not get off and do not lose air.
Now we mix the yolks with the chocolate and the whipped cream and repeat with enveloping movements so that the cream does not go down.
Finally add the mounted egg whites taking care that the mixture does not go down. Pour our mousse into a container suitable for the freezer.
We leave between 5 and 6 hours in the freezer and then let it thaw completely in the fridge for a few hours. Although it may seem meaningless, the process of freezing and thawing is essential for the texture to be creamy and perfect. N you will regret
We serve cold and we can accompany with a little whipped cream
Tips and Tricks
You can replace milk chocolate with dark chocolate if you prefer
You can freeze it and thaw it in the fridge the day you are going to take it
Difficulty: easy
Preparation time: 30 minutes longer than cold
Servings: