This fast and delicious Roscón de Reyes is the one we have prepared several times at home this year. We didn't want roscon with frosted fruit and we wanted it to be very fluffy so here I bring you the version that after several tests has been a winner.
This year I was inspired to form the roscón de Reyes de Rocío Arroyo, partner of Canal Cocina that makes the roscón stretching it and shaping it like a curl, as if it were a brioche instead of making a circle with the knead directly, and I have to admit that it has been a success to try it because it is really fluffy.
Here I leave you the definitive recipe of my kings and delicious roscon! I'm sure you're going to fall in love, let's go get our Kings this year!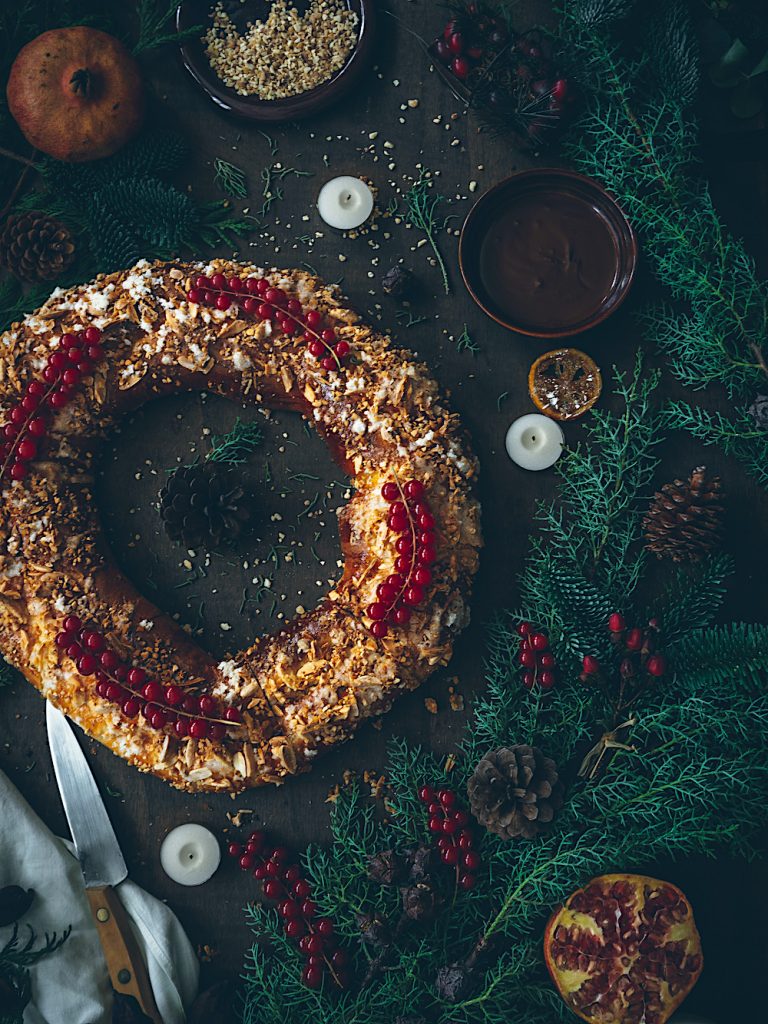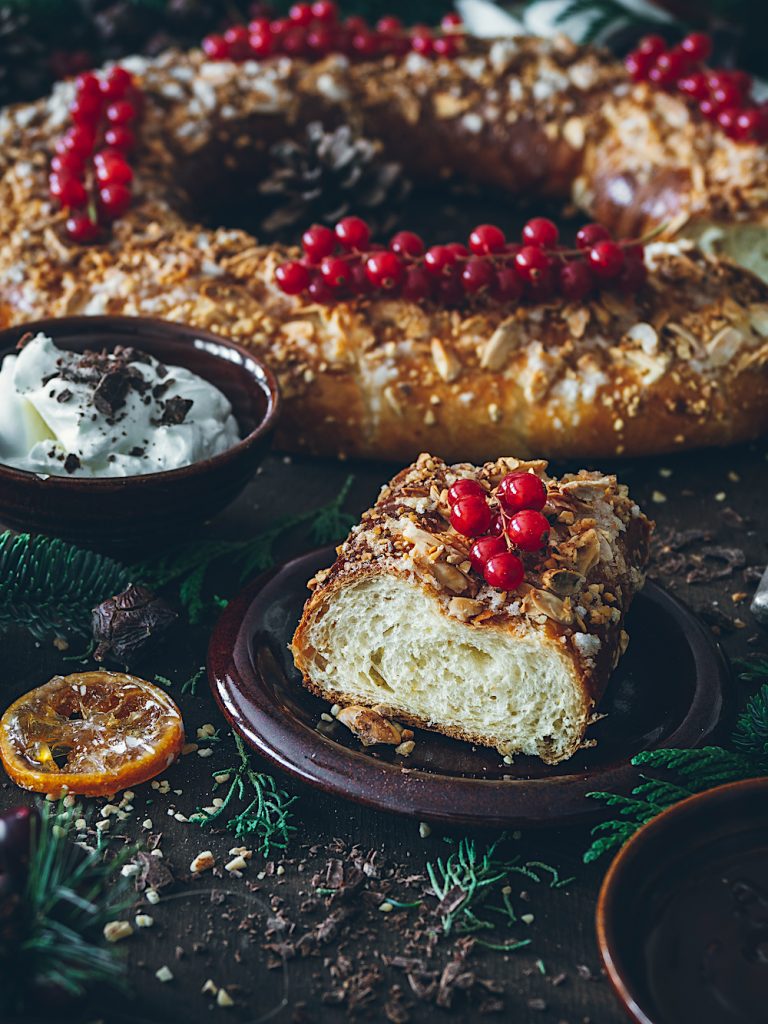 Ingredients
500 g of strength flour (I used the Allinson which has 12 g of protein)
2 large eggs, beaten
90 g sugar
100 ml of water
juice of an orange (about 65 ml)
25ml orange blossom water
the zest of one Orange
zest of one lemon
1 teaspoon pure vanilla extract
35g fresh yeast or 12g baked-out dried yeast
8g salt
100g diced cold butter
Directions
In a bowl of electric mixer,. we put the flour, sugar and 100 g of egg (the rest we save to paint the roscon later), the orange and lemon zests and knead. Add the water (leaving aside 50 ml without adding) and the orange juice along with the orange blossom water. We do not add salt, yeast and butter, nor 50 ml of water that we have set aside.
We knead at medium-high speed (I did it at number 4 of a blender that reaches 6).
Meanwhile. we temper the 50 ml of water and add the yeast. Mix and set up.
When all the ingredients in the bowl are well integrated, add the yeast mixture and continue kneading for 5 minutes.
Then add the salt and continue kneading until the gluten has developed. We'll need about 15-20 minutes kneading at medium speed. This time is necessary for gluten to develop. The dough will take off from the walls of the bowl, be elastic and flexible and when touched it should not be sticky or leave traces of mass on the fingers when touching it. You can also stretch a piece of dough with your fingers without breaking the dough.
Then add the diced cold butter and knead until well integrated and there are no traces of butter left (about 10 minutes). The dough will not be sticky and will take off from the bowl forming a ball.
To prepare it by hand, knead for 2-3 minutes: a kneading and a rest of 5-10 minutes. And so 4 or 5 kneaded until you see that the dough is elastic. The worst thing will be with butter because the dough will be very sticky and you will have to knead until the dough is not, but I promise you that the result will be worth it
We form two portions of about 500 g and give them oval shape. Wrap in film paper and let cool overnight in the fridge (or at least an hour).
After cooling time we stretch the dough with a roller or with our hands forming a rectangle of about 45 x 40 cm. We form with the dough a roller by winding it completely. We form with this curl a circle joining one end with the other, and put it on a baking sheet lined with a baking paper.
We let stand in a place free of currents. To do this, turn the oven on at 50 degrees and let it heat up for a few minutes. We turn it off and put the baking tray in with the dough. We close and let stand for 2 hours or until it has doubled its volume.
Remove from the oven and turn on the oven at 200 degrees with heat up and down.
We paint with egg and decorate as we like with laminated almond, chopped almond, with sugar slightly wet in water, with pearl sugar, with frosted fruit or with what you like the most. We bake 190 degrees for 20 minutes with heat up and down. We have to be careful that we don't get on with it, so we'd better need a few more minutes than not get over it.
Let cool on a rack.
Tips and Tricks
We can freeze the roscon before baking it once it's formed. In this case when we want to bake it, we defrost it during a car in the fridge and the next morning we leave it out of the fridge for two hours and then bake it
We can also freeze it once baked, cut into pieces wrapped in film paper and put them in a frozen bag or in an airtight container.
We can fill it with cream, chocolate, pastry cream or your favorite cream.
Difficulty: easy
Preparation time: 50 minutes plus 1 night in the fridge plus 2 hours of rest plus 20 minutes of oven
Servings: 8