These are the cinnamon rolls in my lemon version and are perfect for celebrating Mother's Day.
This year as many and so many of us celebrate it away from our mommies, but I refuse to stop being a special day full of joy, so I will let myself be pampered by those I have here and send all my positive energy to my mother to Malaga.
A giant lemon roll, which is a different version of the typical cinnamon rolls you have in my book Loleta by Loleta.
The dough is so easy that it doesn't need to be kneaded just rest and they're so rich they'll make your wave at home. I'm sure of it. So let's go get the recipe and you mommies a lot of congratulations today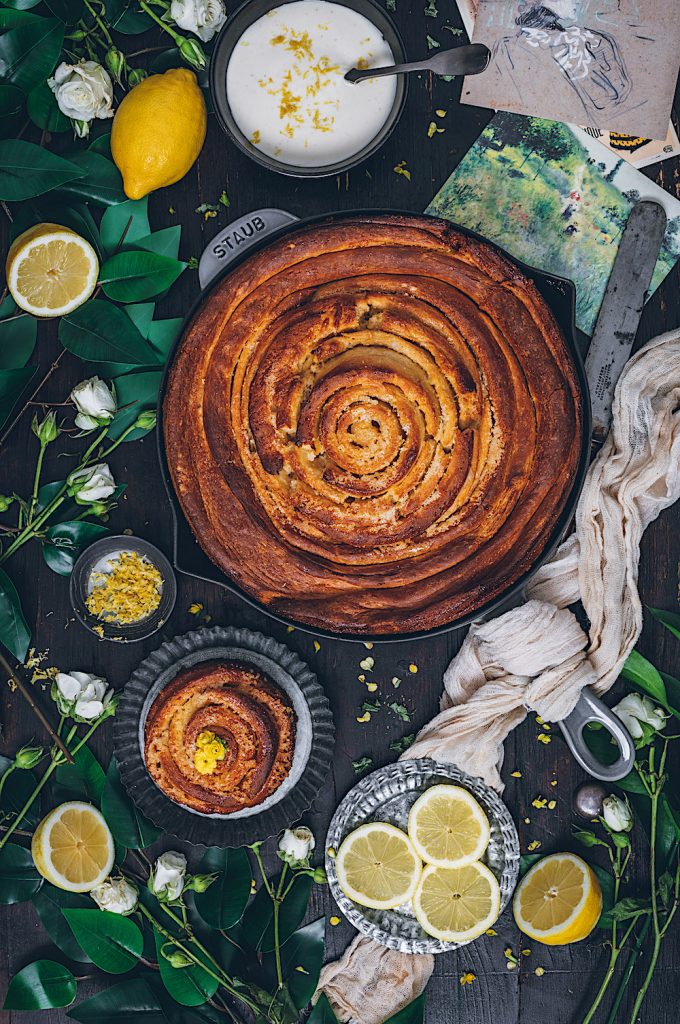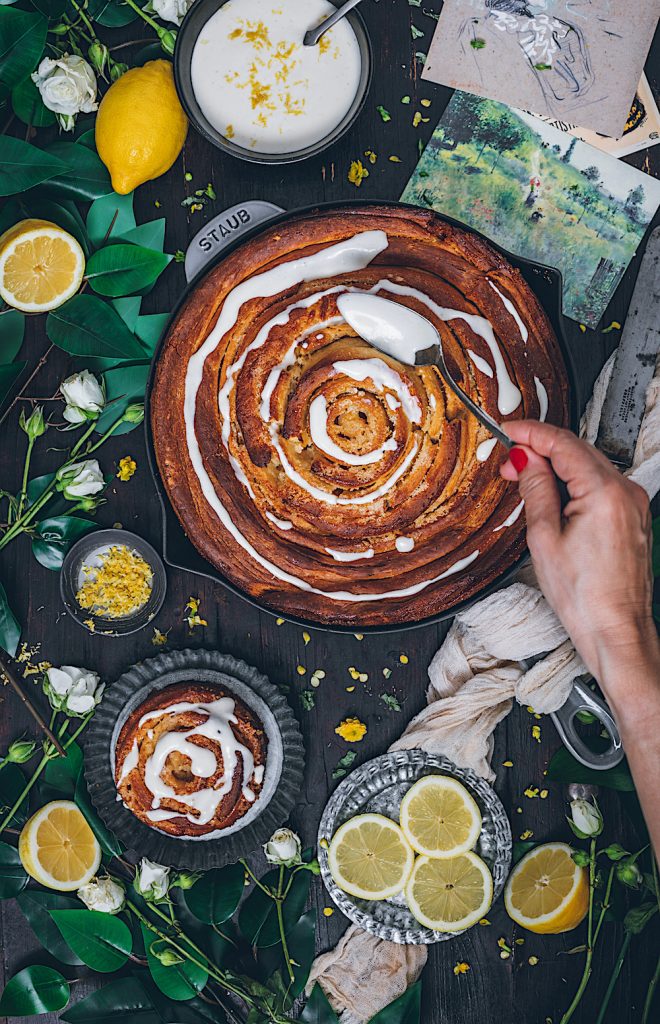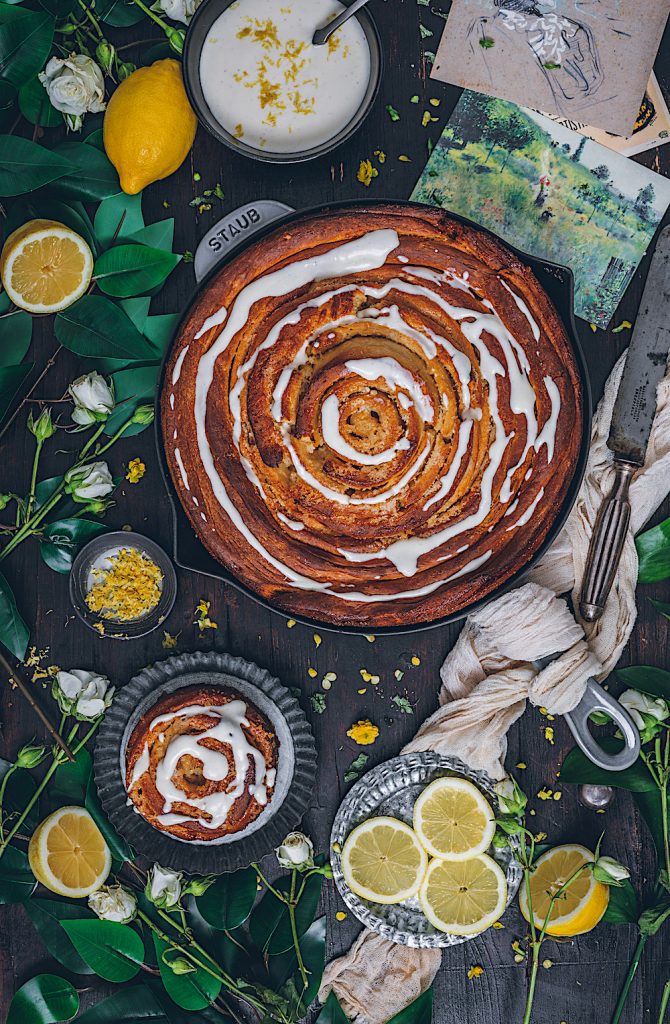 Ingredients
For dough
200ml warm milk
15 g dried baker's yeast (or 45 fresh baker's yeast)
1 teaspoon kosher salt
4 large eggs at room temperature
20g warm honey
120 g sugar
250g unsalted butter, melted and tempered
800g flour
1/4 teaspoon cardamom
zest of 1 lemon
For the filling
the zest of 2 lemons
300 g sugar
1 pinch of salt
100 g butter at room temperature
For glaze
200 g cream cheese (I used mascarpone)

30g butter

200 g icing sugar

1/2 teaspoon vanilla

3

tablespoons lemon juice
Directions
To make the dough, in a bowl mix the milk with the yeast and leave to act for a couple of minutes. We add the rest of the ingredients and mixed with a Danish mixer.
We let stand at room temperature for 2 hours in a place without currents (you know that I cover my doughs with a shower beanie and let them rest inside the oven off).
After this time we let stand for at least 3 hours in the fridge. this will harden the dough and be much easier to work with.
To make the filling, in a small bowl, combine the sugar and lemon zest. We greased our skillet.
Remove the dough from the fridge and let it rest for a while until the dough can be spread.
Once the dough is ready, we extend to form a rectangle about 50 x 40 cm and 1 cm thick. Brush the entire surface with melted butter. In a small bowl, combine the sugar, zest and butter.
Spread the mixture over the dough making sure we have a uniform layer. Cut the dough into 5 strips Then roll the dough, starting with one of the strips. We take it and pass it next to it and continue rolling the second strip so that until we complete them all and keep a giant roll.
We cover (again our shower cap), and let stand until double the volume between 60 and 90 minutes (we can also store them in the fridge until the next morning – note below)
Preheat the oven to 170oC. Engrásanos our mold. In my case an iron skillet but you can use a mold 23-25 cm in diameter (if it is easier that you can make it one large and one smaller). The skyllet has a diameter of 26 cm.
We baked for about 30 minutes. We cover with foil so that it does not get too high and continue baking for about 30-40 minutes more until the center is done.
In the meantime, we do the icing. Whisk the cream cheese, vanilla and butter over medium speed until creamy and everything is well mixed. Add the icing sugar, whisking until we have a fluffy mixture. Add the lemon juice, mix and cover our rolls.
Tips and Tricks
If we're going to let the roll rest all night, we cover them and pass them to the fridge. In the morning, we take the pan or pan out of the fridge and let it reach room temperature while the oven is preheated. Preheat the oven to 175 C and bake.
We can make individual bulls instead of a giant one. About 12 will come out. In this case, we bake for about 25-30 minutes, or until golden brown.
Rolls freeze very well
Difficulty: easy
Preparation time 10 minutes + 2 hours of rest + 3 hours of fridge + 1 hour of oven
Servings: 14