This is the ultimate lemon cake, or at least it will be until you find another one tastier and tenderer than this.
What characterizes this lemon cake Definitive es que está hecho con lemon curd, mi crema de limón favorita para la que ya tienes la receta en el blog hace tiempo y que te dejo abajo para que puedas prepararla.
It is one of my fixed creams in summer and is that simply with natural yogurt it is already a delicious dessert, but you can also use it in many preparations. So today we'll use it in this lemon cake definitive that I'm sure you'll love it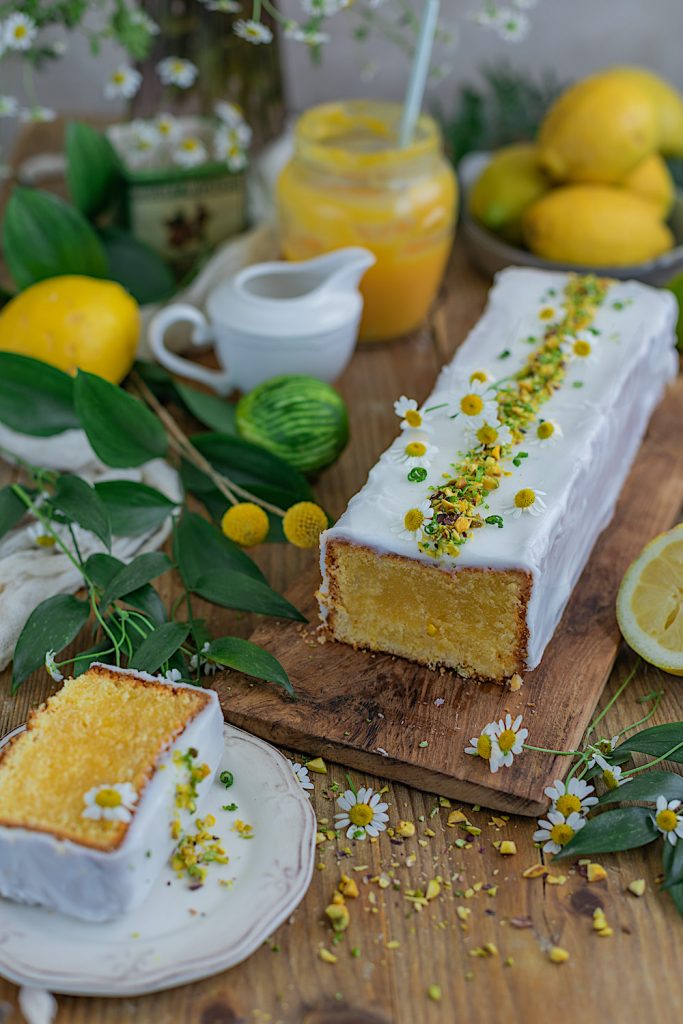 Ingredients
For the sponge
225 g butter
the zest and juice of a lemon
225 g sugar (glas or normal)
3 eggs
300 g flour
6g yeast powder or baking powder
95g sour cream or semi-assembled yogurt or cream
a pinch of salt
For glaze
150g icing sugar
2 tablespoons of lemon juice
Directions
Heat the oven to 180 degrees
We grease our pan where we will bake the ultimate lemon cake. I've used a bread pan, but it's any mold you have at home.
Whisk the butter with the sugar until smooth and fluffy. Add the lemon zest and eggs one by one by whisking for one minute before adding the next one.
Add the lemon cream. Ahora agregamos la harina tamizada con la levadura y la sal, alternando con la sour cream o nata o yogur, lo que vayas a usar. Terminamos añadiendo el zumo de limón y volvemos a mezclar.
Fill the pan and bake for about 45 minutes. We wait 5 minutes before unmoulding, but no more so you don't lose moisture.
While cooling completely on a grate, we prepare the icing. In a bowl we mix all the ingredients sifting the sugar with a strainer. We move well with small rods so that we don't have lumps left
We spread the icing over it (I covered it whole) and decorated with a few chopped pistachios and some very fine chopped lime peel.
Tips and Tricks
If you want to freeze the cake do it but without frosting or cover
You can cover only the top or just take it without coverage. It's equally delicious
Preparation time - 1 hour
Difficulty: easy
Rations - 10