Today we come with this delicious brioche bread with chocolate that makes the House smell glory whenever I prepare it and so reminds me of Christmas that we already just around the corner.
I have prepared it with my Expert Cook of Magimix. I told you that I've started a collaboration with them that is giving me the opportunity to get to know this super robot of kitchen and processor of food at the same time. You can learn more on the website of Le Cuine, but I'm going to tell my personal experience with every one of the recipes, with each one of the functions that will discover and what I like about it.
The truth is that few times I have tried a product so full that I solve both at home. All brands speak wonders of their products and sometimes you don't know what will get you more, which will come in better to cook simple and rich, and which will fit better to your recipes. Why have the opportunity to work with this wonderful machine is so cool. Before having it at home made me a demonstration where he taught me the basics, but it is in every day at home when I really realize the treasure I have now in my kitchen
Not gonna lie I:; It is not a robot cheap but it is that it has everything to make life easier. And everything is everything: Cook, beat, steaming, cooking with induction, grate, chop everything, make smoothies and bodies that you'll not believe (as today). So in addition to being a Super buy complete, will help to save space and money because if you have to buy pans for induction, a mixer, a grater, a chopper, saucepan, a steamer, and everything has the Cook Expert, already does not seem so expensive Really. As the usage go discovering more than she and I reaffirm that it is a super investment for my kitchen and my time.
Now if you want you can buy your Magimix with an extra gift from me using the LOLETA HERE and with your Cook Expert, you will receive a beautiful apron on my part so you can enjoy your new robot with me.
Recipe for brioche bread today is single with Brioche function and which allows a rich bread brioche in very little time with the flavor of homemade buns. This recipe has also two versions and both are delicious. A first express that in little more than one hour will have a delicious bread brioche at your table-. The other version will give you a bread with lots of flavor in which the rest in the fridge does all the work to get an extra flavor.
I usually prepare the espresso version of bread brioche with chocolate on weekends, but for Christmas breakfast prefer to leave the dough ready the day before and bake the brioche that same morning for joy in this special morning family.
Today's recipe is a success in my breakfast for the weekend. The Friday afternoon spend 10 minutes and the Saturday morning bake delicious bread brioche with chocolate that at home we are in love.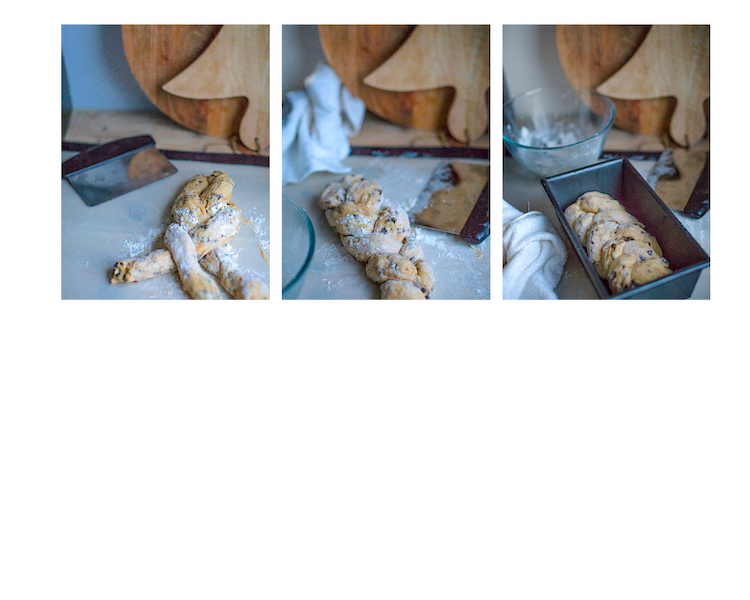 Ingredients
250 g flour
125 ml milk
20 g of butter at room temperature
50 g sugar
15 g fresh yeast Baker
1 egg
4 g salt
100 g chocolate chips
1 tablespoon pure vanilla extract
1 egg with a little milk to paint the dough when baking
Directions
Grease a rectangular mould. Book.
In the Cook Expert pot put yeast and milk. We seek the bread pastries mode and program it. The program is for only last a minute. This love because I don't have to be aware of, and I can be doing other things at the same time. When it stops, add the butter at room temperature, cut into pieces, salt, sugar, egg and flour.
If we don't have a magimix we can do it by hand or with the help of a foot mixer controlling times depending on their power.
Now click on Auto and the program continues until the entire process is completed. When it stops, we went with the spatula that has been glued to the walls. Add vanilla and chocolate chips and mix 15 seconds more.
We put some flour in a bowl and put the dough upon it into a ball. Cover with a cloth and let rest 30 minutes.
After this time, turn the dough out onto a floured work surface. We divide the dough into three equal parts and each form a roller. We unite the ends and we will alternate each of them forming a braid.
Now we have two options for our brioche bread:
Option 1 - turn on the oven to 60 degrees and Bake 30 minutes. After this time, remove from the oven. Raise the temperature of the oven to 180 degrees. Beat an egg with a little milk and carefully (the mass could get off) paint the dough with a kitchen brush. Bake another 20 minutes (if it Browns too carefully open the oven and cover the pan with a paper aluminium).
Option 2 - this is my favorite because it allows me to have the fresh bread in the morning without complications. In addition, when the masses with fresh yeast or Baker's rest in the fridge, they have what is called a slow wash that gives them more flavor. So instead of baking it directly, I put the mould covered with a plastic wrap in the refrigerator, and leave it there all night. The next morning I take it from the fridge and leave it to stand for 30 minutes while I precaliento the oven to 60 degrees. Passed this time, Bake 30 minutes. Remove from the oven and raise the temperature of the oven to 180 degrees. Beat an egg with a little milk and carefully (the mass could get off) paint the dough with a kitchen brush. Bake another 20 minutes (if it Browns too carefully open the oven and cover the pan with a paper aluminium).
This past time, baked brioche bread and let cool on a wire rack 15 minutes before removing from pan it. Now comes the pleasure of taking him warm. I love accompanied this bread hot chocolate brioche and put a little of homemade jam of pumpkin with vanilla.
Tips and Tricks
You can freeze what you about the brioche bread if you wrap it well in plastic wrap
If you want a delicious bread for toast, simply don't put vanilla or chocolate
Preparation time: 5 minutes more sleep 30 minutes for the Express version
Servings: 8
Difficulty: easy