This recipe of hummus with coconut milk Curry has become a fixed my friends meeting house. Easy to prepare, it endures in the perfect refrigerator a few days and I also serve it with different accompaniments which vary according to what I have in the fridge and the pantry.
You know that I am more than Formula 1, but while my friends are reluctant to come home to watch the races, they are regulars fixed when there is a match of Champions, and course selection, and me, the truth, me very much fun having them here.
And you do not confuse you, it is not that it is very football, but football has become the perfect excuse to get together at home during the week. They are very informal meetings in which each served what they fancy a drink and the rest is when I take the opportunity to put some of the itching.
And now that we have the World Cup just around the corner I thought that a few would come us well as this recipe of hummus Curry with coconut milk, easy recipes for appetizers, sandwiches and others that we have prepared in advance to take I gave them ACE party, because although the football I don't lose, it does have my friends at home laughing and losing nerves all at the same time.
In addition, see the selections of the various countries compete, show the union that is created between the nationals of each country, always has loved me, so this year we prepare new recipes, as this recipe of hummus Curry with coconut milk. You can call them football, rogue or informal, but really rich and easy recipes. Let's go for the first!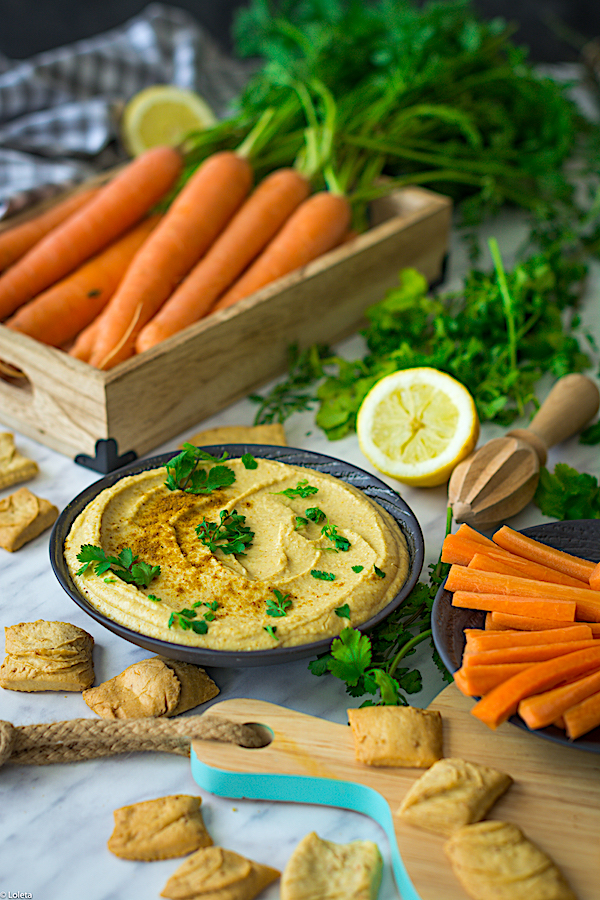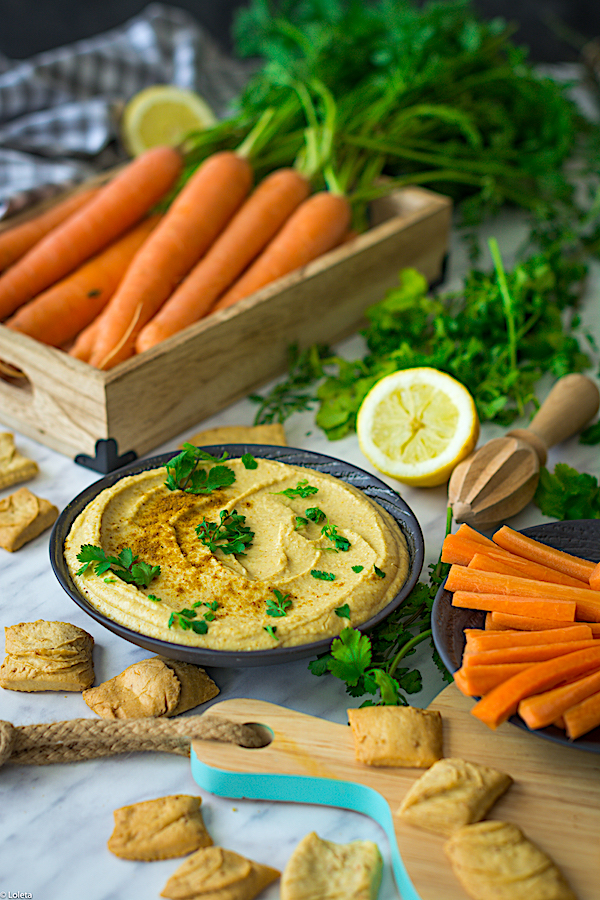 Ingredients
1 tin of cooked chickpeas
100 ml of coconut milk
2 cloves of garlic
2 tablespoons lime juice
the zest of a lime
1 tablespoon and a half of curry powder
salt and pepper
To accompany
Rye crackers or a packet of breadsticks
4 carrots
4 stalks of celery
Directions
We started our recipe of hummus Curry with coconut milk rinse chick peas and drain well.
In a food processor Bowl, place all the ingredients and blend. We have to get a very creamy texture and this will depend on our robot of kitchen or hand batiudpora.
When we have a silky texture and uniform, we rectificaremos of salt and pepper, lima if necessary and curry if we want it to be more spicy.
To complete our recipe of hummus Curry with coconut milk, sprinkle a bit of curry powder. Accompanied by a few sticks of carrots and celery, and a Rye crackers
Tips and Tricks
If you want a creamy plus adds a cube of ice at the beginning Dela mix
Difficulty: easy
Preparation time: 10 minutes
Servings: for 10 people