The raita is an original dish in the kitchen of India usually used as a condiment, salad or accompaniment to main dishes, although you can also use it in starters and snacks if you want to give an exotic touch to your celebration. Usually a sauce with spicy yogurt which causes the much needed refreshing effect when we take spicy, spicy dishes such as the typical Indian cuisine.
That want to go to Asia, isn't it?. Finally, while if while we won't bring us a bit of Asia House, how? very easy, making me one of the best known and soft raitas: Cucumber raita. Appetizer or accompaniment you will love, you will draw more than one trouble, you will see that it is simple and quick. To the kitchen!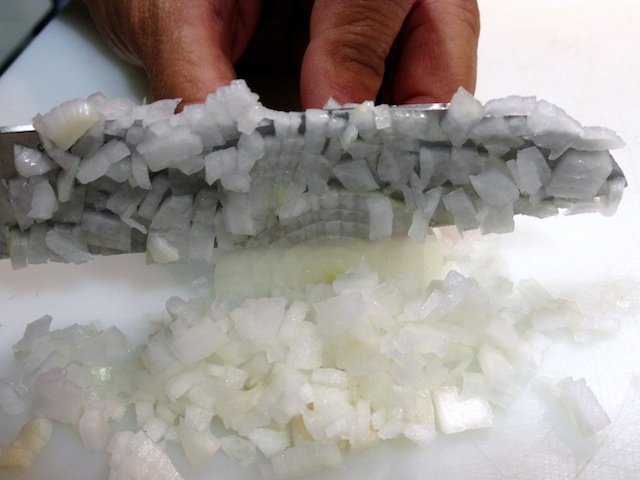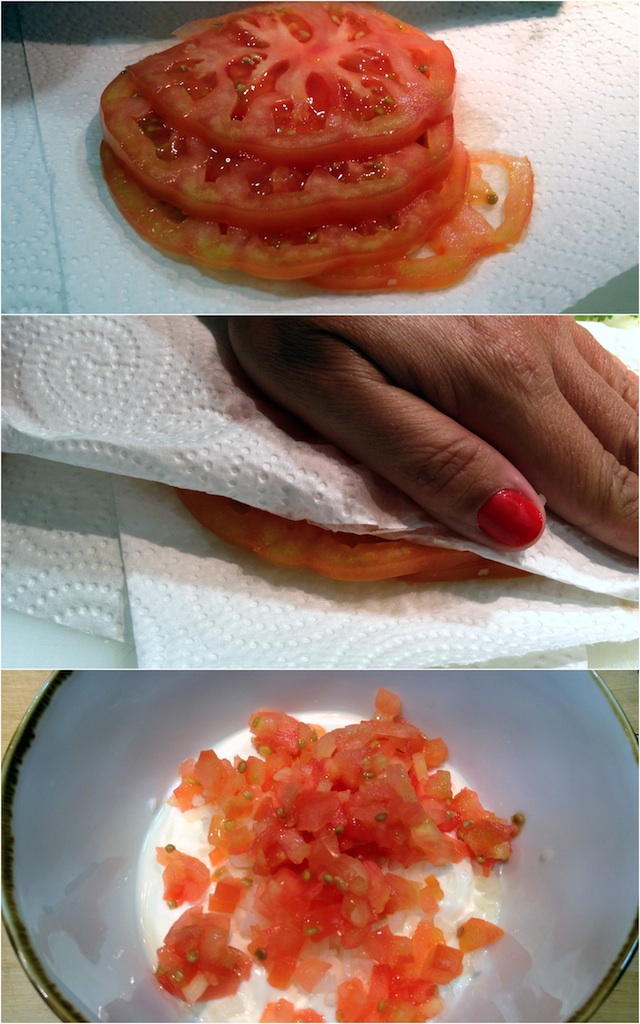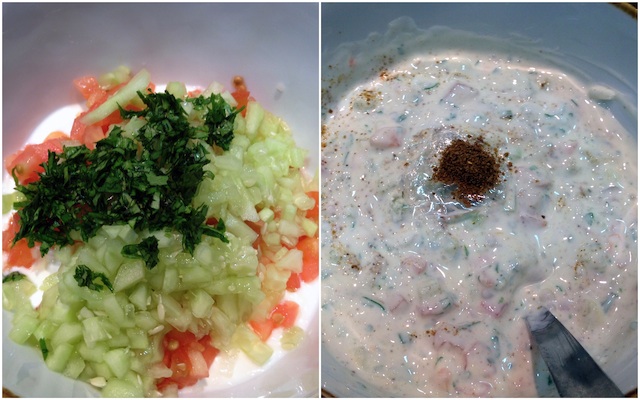 Ingredients
1 cucumber €0.10
400 g Greek yogurt, unsweetened €1.70
2 tomatoes salad €0.45
1 spring onion or onion €0,20
Salt €0.05
a bunch of fresh cilantro chopped €0.70
1/4 teaspoon chile powder (optional) €0.10
Total €3.30, between 4 servings, €0.82, i.e. anything for a refreshing starter and a healthy snacks delicious to accompany nachos, papadums or raw vegetables cut into sticks (crudités)
Directions
1 Peel and chop the onion into small cubes
2. Peel the tomatoes and cut them into slices.
3. place the slices on absorbent paper and press gently with your hands so the tomatoes release all the water. With this we avoid that the sauce is too liquid, but if we are going to take it as cold cream, then add all the juice that the tomato go releasing.
4. chop tomatoes into small cubes
5. chop the cucumber. This peel it making sure that there is nothing of skin (the skin is what makes repetition of cucumber). Chop into small cubes
6. put all ingredients in a large bowl. Mix and salt to taste.
7. Add a bit of chili powder over, and ready to serve.
Tips and Tricks
You can add some ground pepper and a few drops of juice of lima at the end to enhance the acid touch.

You can also add a chopped Apple. The acidic, salty and sweet mix is delicious.

Prepare it to calm the curry, by presenting it along with rice, naan or papadums or as a dressing, accompanying salads of leaves or simply as a first course by way of cold cream.

Level of difficulty: easy
For 4 people
Preparation time: 15 minutes