The antequerana baton is one of the dishes that reminds me of summer, Malaga and fair.
It is a dish that is made in a thousand versions that depend on the person who prepares it. and this baton today, it's not the authentic version, neither the real one nor the only
Just the one that's been made at home forever. It only has 4 ingredients that make it an absolute delicacy and are these.
The tomatoes, which in my case one of several classes: pear, branch and cherry tomatoes. The latter give you a very rich sweet flavor to the gazpacho and the club that long that I incorporate in my recipes. If you don't want you don't have to use them, but I would recommend you that did ever to taste for yourself contributing.
With respect to oil, it must be Virgin olive extra. A simple dish deserves the best oil where showing off and bring all its flavor. The difference between a baton co extra virgin olive oil and another that does it is abysmal, so you don't skimp! To my I love to use the picual variety, but you can use the one you like. That the more well be the richest oil will be the Club.
Garlic is the third ingredient that I use and here depends more on the taste of each one. At home I like to you to notice its flavor, but if you like least only you have to put half.
Finally, the bread. We need a crumb bread, if possible a day or two before it is harder, drier and the bread sucks the water from the tomatoes. We can use categorbread shears here to village bread, or candeal bread if you can't find it.
At home I serve it with chopped egg, Serrano ham and demigrated tuna. I love the taste of canned tuna with crumbled bread beaks. That's my favorite way to eat it, but as today it's willing to please you, we'll make it with chopped ham and boiled and chopped hard-boiled egg too (but I reserve a tuna can to take later)
And now that we have clear ingredients, we go for the Club!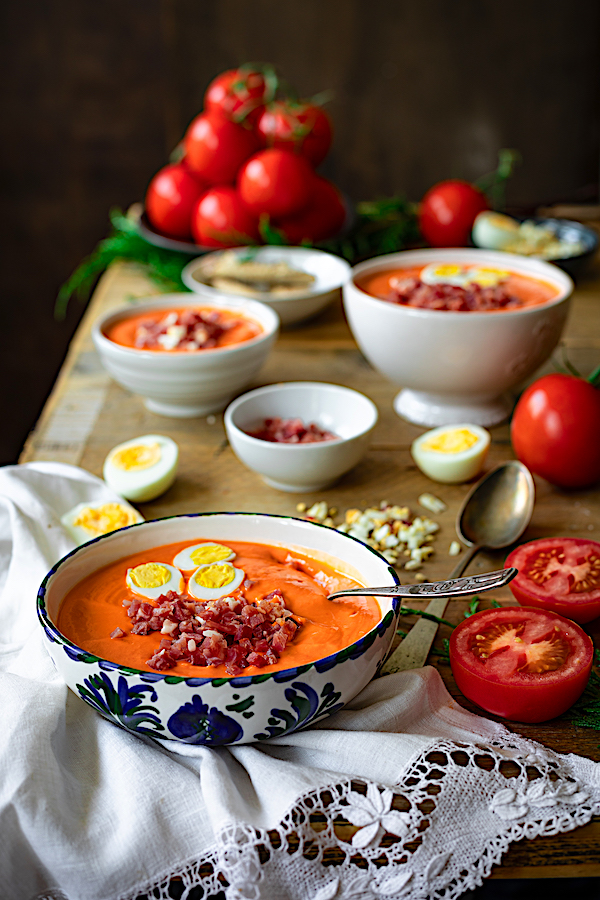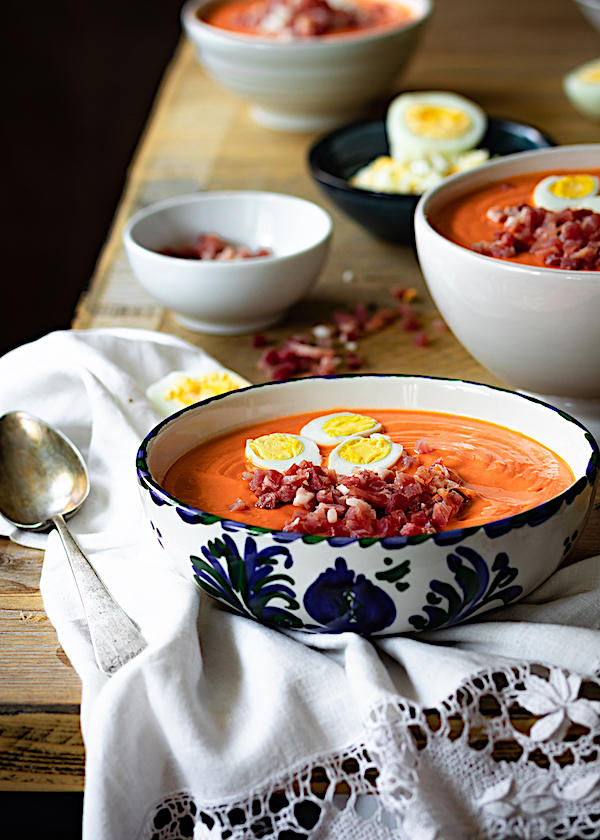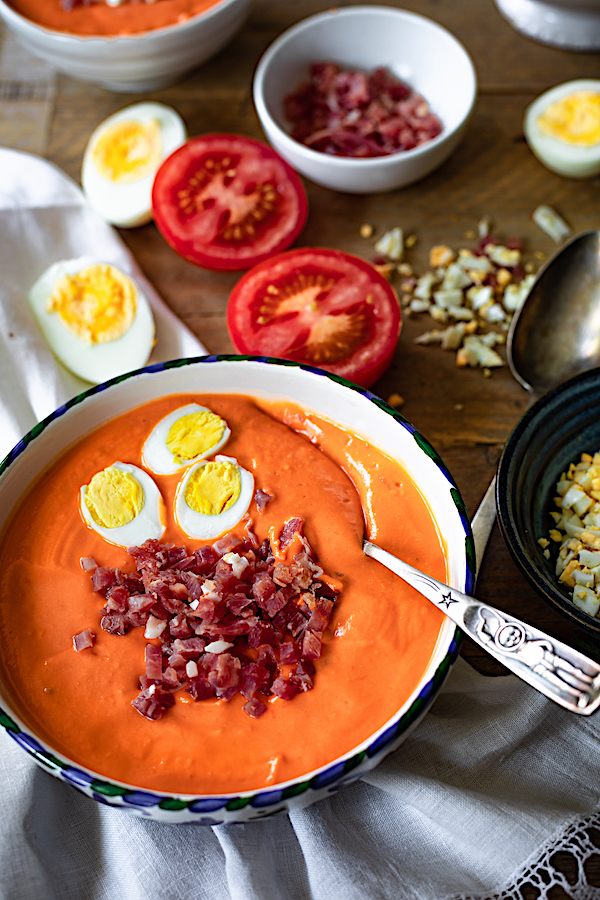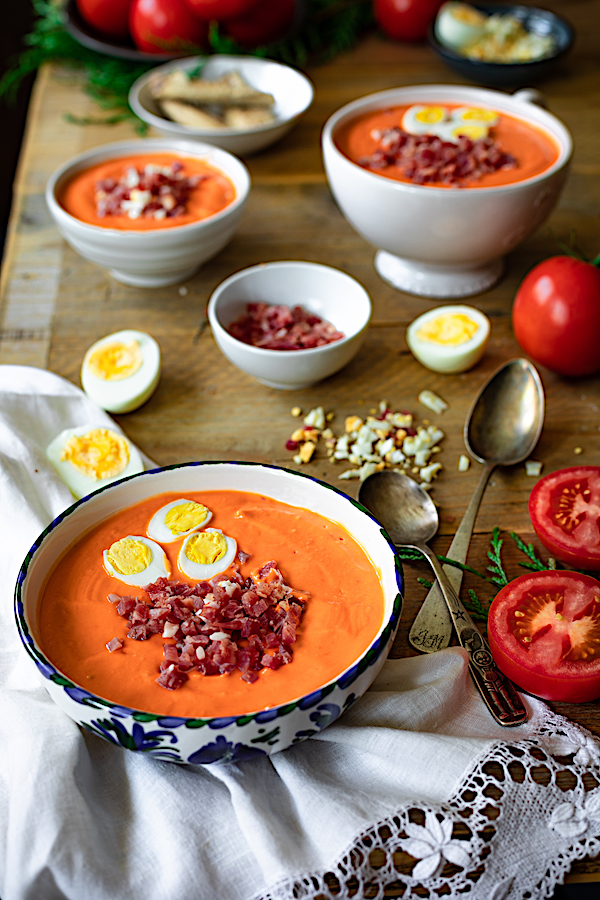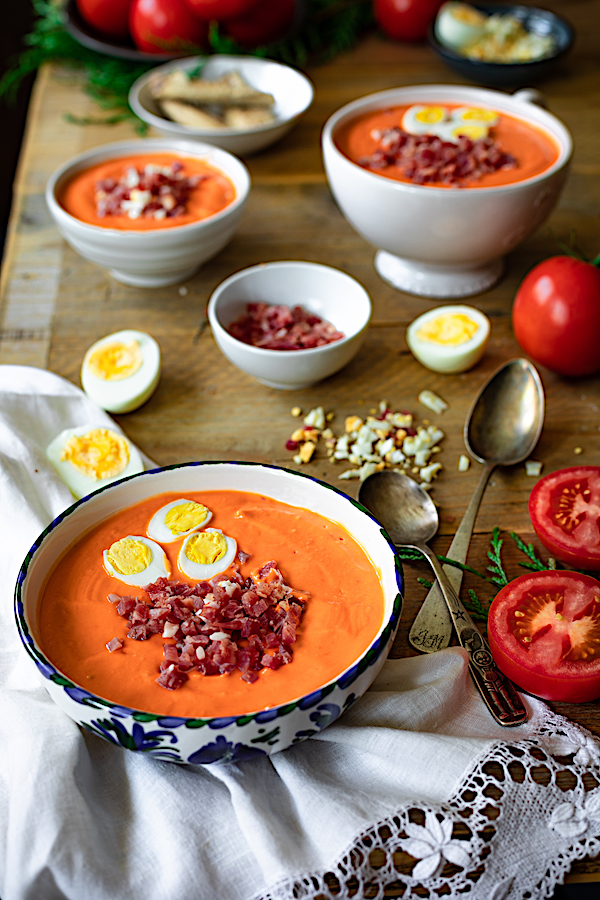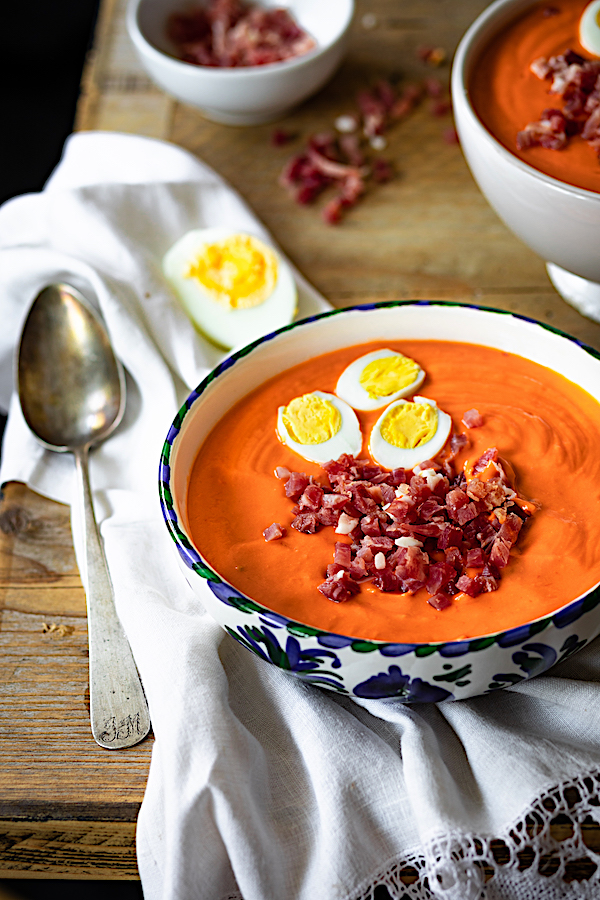 Ingredients
1 kilo mixed tomatoes: branched, pear and cherry tomatoes
200ml extra virgin olive oil variety picual
1 green or red pepper (although I don't put it, carries it)
1 teaspoon salt
1 clove of garlic
300 g of bread of the day before
Directions
Hydrate the bread with a little water. Add a touch of vinegar if you like acid even though I prefer to try one time prepared to check if you need more acidity or not.
Blend all ingredients in a food processor or using a hand mixer until a unified texture.
Store in the refrigerator and serve it well chilled
Tips and Tricks
You can add a bit of pepper if you like
You can aconpanar of boiled egg, ham, tuna and oil, mackerel or tuna
Servings: 4
Preparation time: 5 minutes
Difficulty: easy