Peach with raspberry poles are part of the summer at home. There is nothing more fun or more healthy to make some homemade poles with fruits of many colors and different flavors. One of my son's favorites are these poles of peaches with raspberries by its colour and taste, combining the sweet of the Peach with the acid touch of raspberries.
It's a Peach with raspberry poles made of natural fruit pulp, and I advise you that you ye of the fruit that you like. Keep them in the freezer ready is my salvation these evenings in which it appears only picnic Javi that comes with a bunch of friends. Healthy and cool who gives more?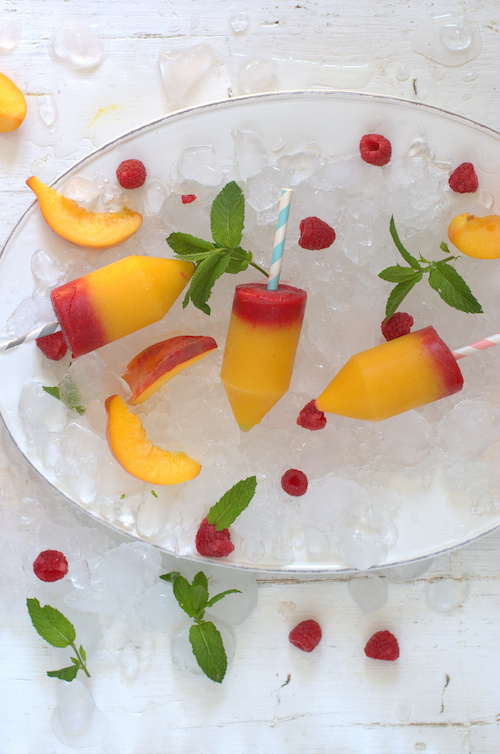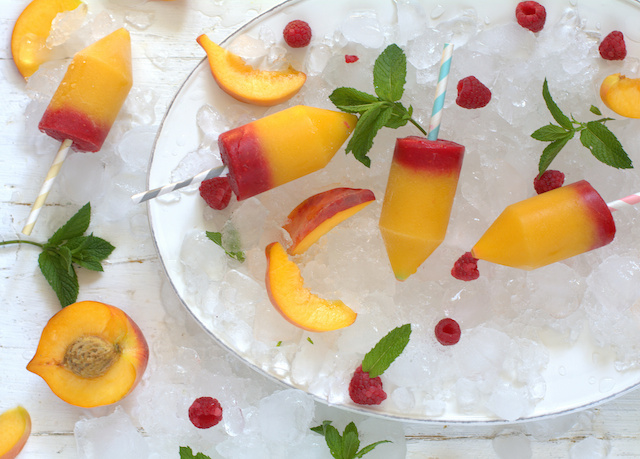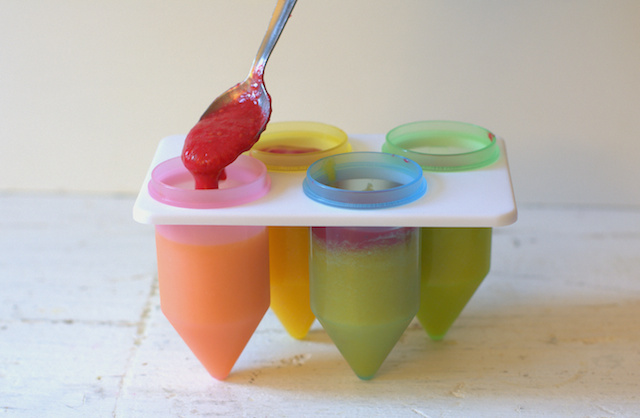 Directions
1. Wash and peel the peaches. Wash the raspberries. Set aside separately
2. With the help of a blender or food processor, place peaches sliced in a bowl or blended glass, and blend until obtaining a fine, creamy texture. Put in a jar and set aside.
3 mash raspberries in the same way.
4. Prepare a pop mold. There are many different in the market, even some that freeze themselves in an hour, but the plastic and cheap ones will be fantastic. Start pouring over the moulds the peach puree leaving a part without filling.
5 Fnish filling the moulds with the Raspberry Puree. Keep in mind that with the cold, pulp will increase volume so it is important not to fill the moulds to the edge and leave at least a half-centimeter unfilled.
6 Place molds in the freezer until they are completely frozen. I prepare them one day in advance so I don't have to bother about the timing to have them well frozen. If you want to make them the same day, you will need at least a couple of hours in the freezer. Enjoy the summer!
Tips and Tricks
Use your favorite fruit and flavor with herbs leaves: mint, basil leaves ... and you will get a set of nice green color in the middle.
If you don't like the acidity of raspberries you can use a bit of agave syrup to sweeten
Difficulty: easy
Preparation time: 15 minutes plus freezing time
Servings: 6 pops